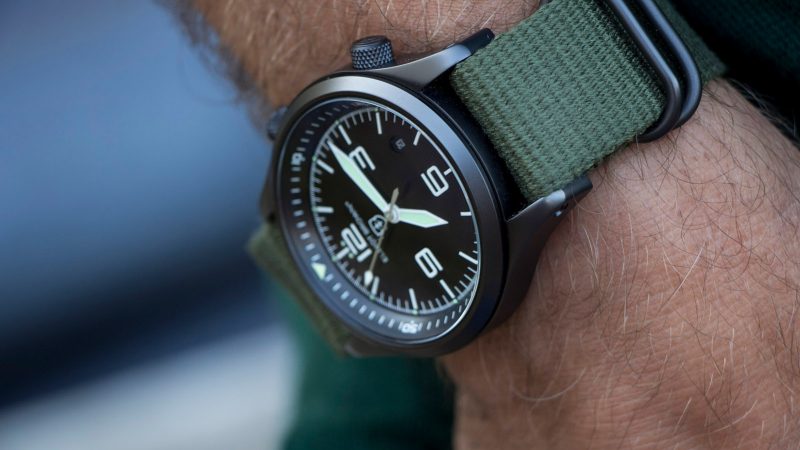 Elliot Brown Watches 2018 Preview
Retail Buyers Guide: Watches 2018
CATEGORY: WATCHES
BRAND: ELLIOT BROWN
INTERVIEWEE: IAN ELLIOT (CO-FOUNDER)
MARKET
What are the current big trends with boardsport watches retailers need for 2018?
Connected watch tech is getting better and more useful, batteries are lasting longer but battery anxiety is still a major concern for longer trips. They are more like an appliance – purchased for a purpose rather than emotional reasons.
Analogue ranges often have more form than function in a market that seems to think a £100 watch should do everything and last for decades. Chances are if a £100 watch has lasted for that long it's either an old Animal watch or the user was lucky.
The market is changing  with millenials looking for longevity from larger purchases. Some brands do a proper job of testing and making fit for purpose watches, others survive on the strength of their brand in other areas – the consumer is increasingly searching out watches whose life is measured in years not fashion seasons.
Colour trends – We're seeing more colourful stories creeping back into the lineup, some with an 80's vibe. Our neon rubber straps have been off the scale.
What are your main price points for next season?
We sit at the upper end of the sector at £350 – £550 for our best sellers.
How are you segmenting your watches collection?
Yes collections – carefully curated colour stories based around a model on multiple strap materials and case finishes. We've just launched Kimmeridge, it's our first women's line and a week in we're already seeing replenishment orders so it's fair to say early impressions are that we've got a winner on our hands there. Hardest project we've ever worked on!
We launched our first premium automatic recently and it sold out instantly – good to see there's a buoyant watch market up in the £800's for an indestructible watch.
MARKETING
What are your main stories in terms of styles and materials for 2018?
Neon rubber has been huge for us – accessorising with existing lines and adding a fun factor for wearers. We don't take ourselves too seriously.
Metal bracelets are selling strongly – back to that 80's vibe and we've launched our first watches with gold cased or detailing.
What makes this product category important to your brand?
It is our brand – we only make the watches we and our partners would want to wear ourselves.  If it doesn't pass the "would we wear it test" we don't make it.
TECH / ECO
What are the main features customers demand from a boardsports watch?
This comes back to the tech or analogue question. Personally I don't know a surfer who really cares how many waves they caught, how fast they went or what distance they paddled. We ride because it gets us stoked and we make watches that will tell the time and take a beating no matter how harsh the conditions.
Features all hinge around outstanding durability, triple seals, shock protected Swiss movements, marine grade stainless, solid strap bars, toughened sapphire or mineral crystal. It's why we've been approached by British special forces to develop their issue watches.
Which technical features are you the most proud of?
Salt water durability.
We strapped a watch to a Clipper Round the World Race yacht and left it there for 11 months. 40,000NM later it arrived back having circumnavigated the globe. That's 11 months of salt water immersions with no fresh water rinsing, Intense and prolonged UV light, vibration and extremes of temperature mounted to the metal mast. 
BEST SELLERS
Please name and describe your 3 highlight pieces and items that retailers should definitely order.
Canford 202-004-N01. £350, Tactical, functional, perfect for adventure with a discreet inner timing bezel for making sure the pizza doesn't burn. A consistent best seller.
Bloxworth 929-012-R01. £525, a classic 'desk diver' in black and blue. Brand new model but already proving a hit.
Kimmeridge 405-002-L55. £350, elegant, timeless, functional and wears well with anything. Brand new model and the one that's already showing the way for the other models.