Freestyle Watches 2018 Preview
Retail Buyers Guide: Watches 2018
CATEGORY: WATCHES
BRAND: FREESTYLE
INTERVIEWEE: MARTY POMPHREY (GLOBAL SALES & MARKETING DIRECTOR)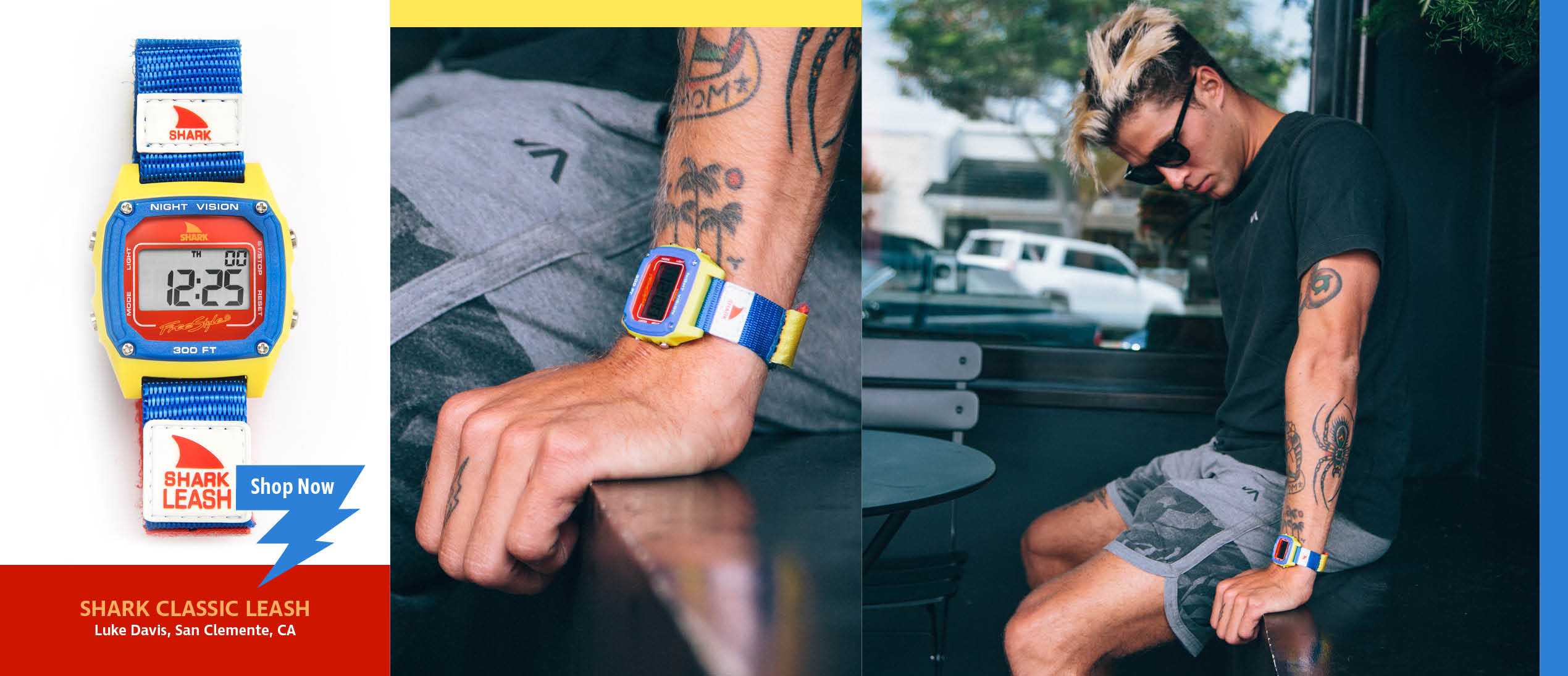 MARKET
What are the current big trends with boardsport watches retailers need for 2018?
Colour. We are seeing significant growth in the modern interpretation of a 80s colour palettes and patterns.
What are your main price points for next season?
US $55-$100
How are you segmenting your watches collection?
Shark is our iconic product, and is segmented by strap into Classic (silicone), Leash (velcro closure) and Clip (nylon with locking clip attachment). We also have strong tide and dive watch categories for customers looking for additional functionality at affordable price points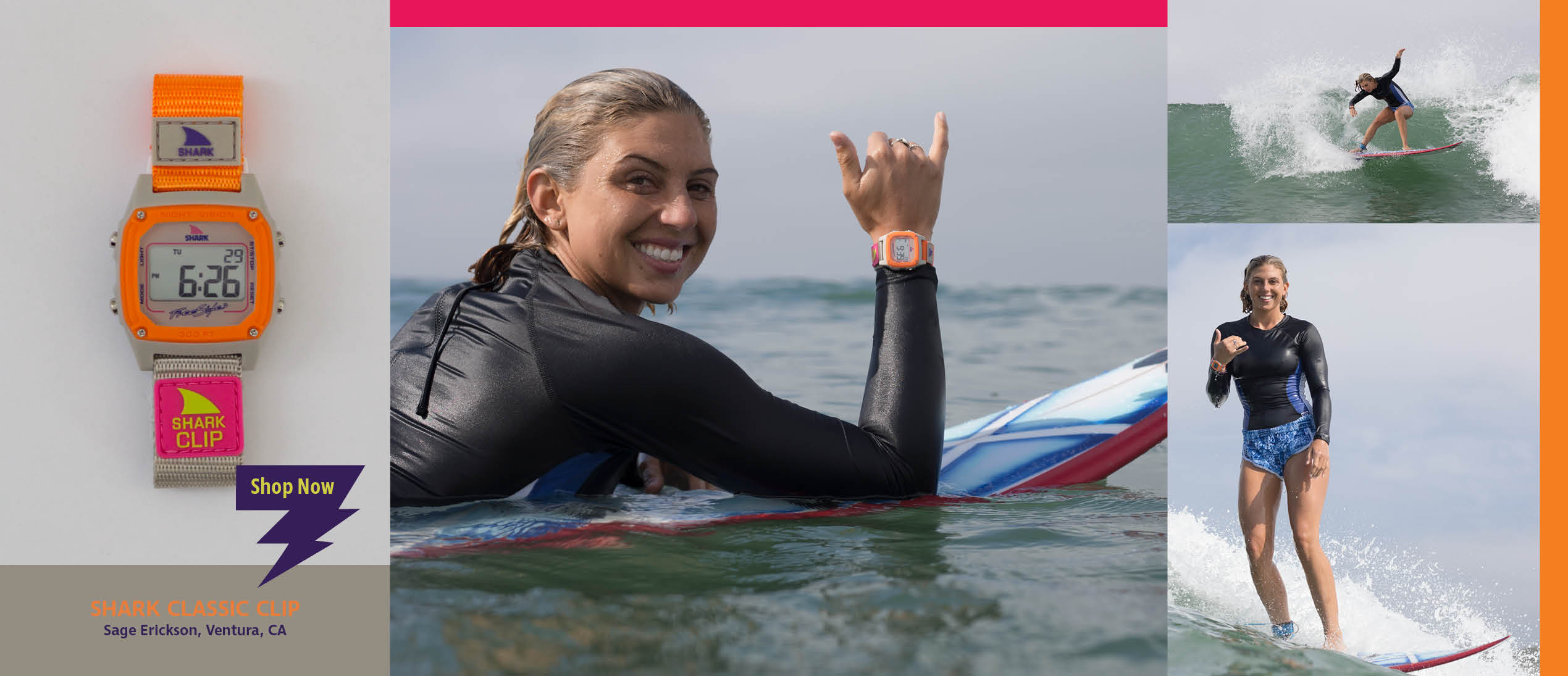 MARKETING
What are your main stories in terms of styles and materials for 2018?
We will be expanding upon colour and pattern stories for all segments of the shark category. As part of this development we will be introducing new product and marketing stories every month. We are moving away from the traditional seasonal newness introduction in favour of new product excitement all year round. 
What makes this product category important to your brand?
The freestyle brand has been around since 1981 and the Shark is the original surf watch. People of all age groups immediately recognize the Shark watch as an iconic product.  We are in a unique position to have a watch that appeals to kids as something new and to their parents as something nostalgic.
TECH / ECO
What are the main features customers demand from a boardsports watch?
Water resistance, style, fit, and functionality.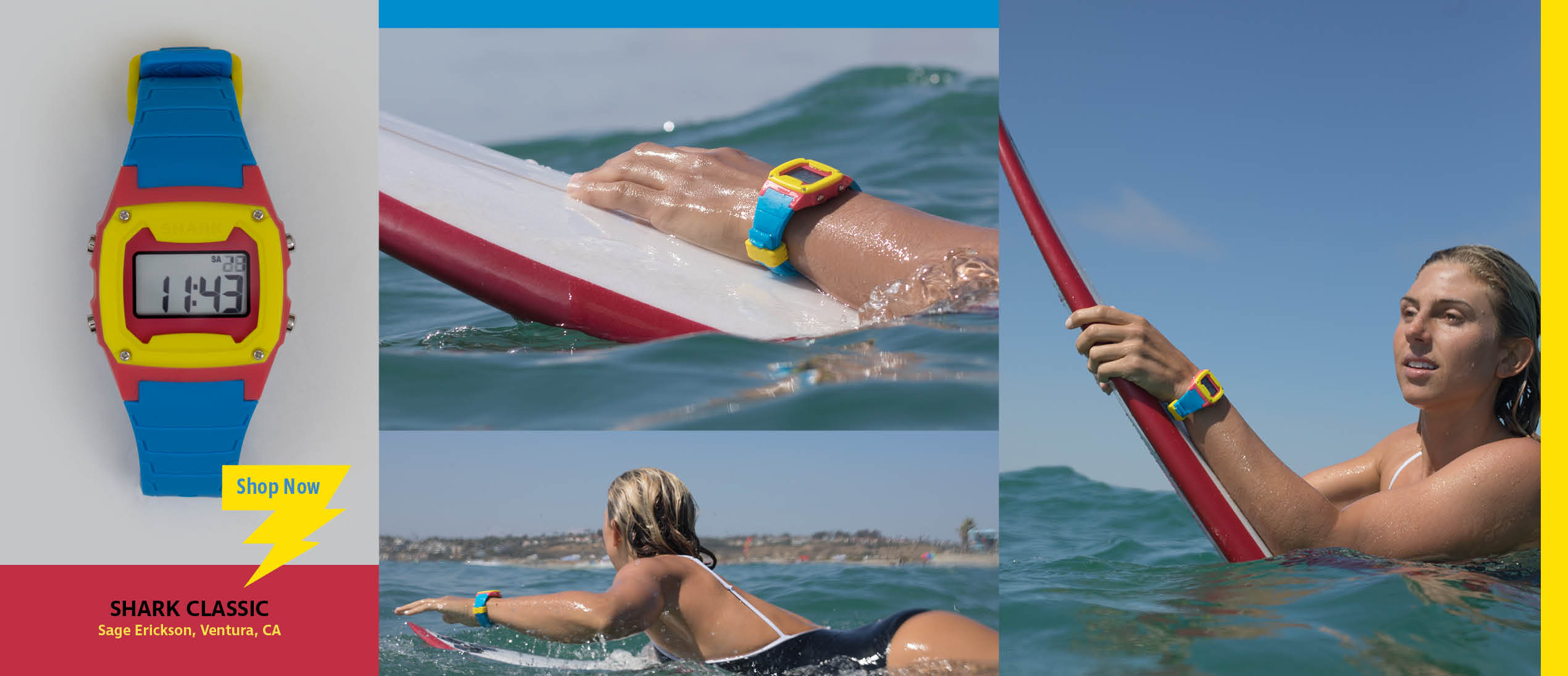 Which technical features are you the most proud of?
All of the above.
BEST SELLERS
Please name and describe your 3 highlight pieces and items that retailers should definitely order.
Shark Classic, Shark Clip, Shark Leash