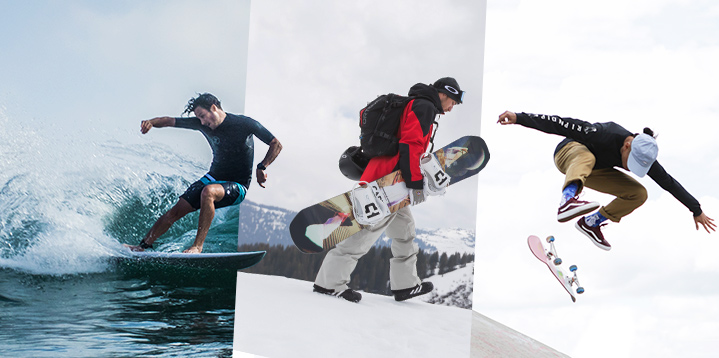 Plymouth Sustainability And Surfing Research Group X Surfdome Research Piece
Online action sports retailer Surfdome will be teaming up with the Plymouth Sustainability and surfing Research Group (PSSRG) to establish the current attitude towards sustainability in the board sports market. A survey will soon be released to the board sports market with the view to gain vital information on the overall attitude towards sustainability within the board sports market. 
Press Release: Surfdome with their long-term partner PSSRG are setting out a broad research piece that will establish the current attitude towards sustainability in the board sports market.
Board sports brands, like most in the fashion, apparel and sports goods market operate in a fast-paced marketplace and have the ability to alter their proposition from season to season. With attitudes changing towards product and brand offering sustainability credentials, perhaps in part due to readily available information and increased awareness, the demand for board sports brands to limit their effect on the environment is particularly high. Consumers have an ever-increasing appreciation for the outdoor environment, often relying on natural areas to enjoy their chosen sporting discipline.
Brands within the board sports industry propose to be leading in some areas, catching up with others and seemingly lacking in many. Particular when compared with the exemplary outdoor market.
The research will seek to establish the industry's current attitude towards sustainability, its understanding of current issues, outlook and plans to limit their businesses impact on them. It hopes to highlight areas where the industry outperforms others and encourage progress in areas that it underperforms.
The relationship between PSSRG and Surfdome is a mutually beneficial arrangement that sees sharing of information, access to the markets and its audience. All with the aim of driving sustainability in surfing and associated sports going forward.
Dr. Gregory Borne director of PSSRG, said:
'This is an exciting opportunity to explore the sustainability positions of a large number of brands within the surf, skate and snow sector.  The research will provide a benchmark for exploring sustainability within this sector and directly inform policies and programmes that will shape the future of the market, and understand what is required for a transition towards sustainability.  Surfdome is uniquely positioned with  hundreds of associated brands to help understand what is needed to facilitate this change  towards a more socially and environmentally sensitive way of doing business'
Adam Hall Head of Sustainability at Surfdome, said: 'We understand that we not only need to deliver for our customers who now demand sustainable products, but we also need to help steer our customers and therefore market to a more sustainable industry. This research will help us understand where to focus future efforts. It's paramount our market tread lightly on the natural areas we rely on for the activities we enjoy!'
Plymouth Sustainability and Surfing Research Group (PSSRG)
Plymouth Sustainability and Surfing Research Group explores humanity's interaction with the environment through the lens of a wave. We focus on environmental, social and economic sustainability with an emphasis on inter-disciplinary research. This group highlights the impact on the ground and in the sea, addresses multiple policy agendas and forms partnerships with industry, government and non-governmental organisations.
Surfdome
Europe's largest action sports retailer has of late gained a formidable reputation within the sustainability field, through its large-scale backing of both The Plastic Project and the #2MinuteBeachClean. But more so for the internal operational actions to limit plastic pollution. Now in their 2nd year of the headline environmental strategy the retailer has eliminated the equivalent plastic of 1.2 million plastic bottles which accounts for 74% of its plastic packaging reverting to biodegradable and recyclable natural materials. These actions have led to the company becoming a case study for the Ellen Macarthur foundation's 'New Plastic Economy', the World Business Council for Sustainable Development and has been ranked as one of the top 14 companies tackling ocean waste.