Dakine Welcomes Sparrow Knox To The Team!
The newest signing to the Dakine Snowboarding Team is UK rider Sparrow Knox. His distinctive enthusiasm is what sets him apart from many other riders and with enough talent to match his energy it's no surprise that he already has an impressive CV of video parts under his belt. Dakine have released a short video edit on their Facebook page to officially welcome Knox to the team.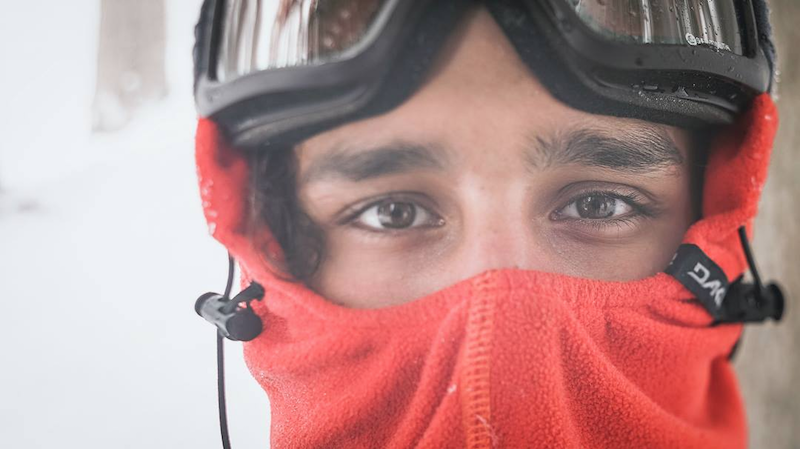 Press Release: Knox will ride with Dakine packs, bags and gloves. He joins a team with some of his role models, such as Louif Paradis and Victor Daviet. It was Victor who gave Sparrow his first pair of Dakine gloves and he couldn't believe how much he liked them. "I had them for four years until I lost them, otherwise they would still be going" – says the UK snowboarder. – "I am really stoked to be part of such a strong squad. To me, Dakine means high end, built to last, super convenient gear that you can rely on. I've been travelling and riding with Dakine gear for some time now and I'm really loving it!".
Dakine Team Manager, PJ Rueda, met Sparrow back in 2011, during a trip to Dachstein, Austria. – "He was already an inspiring individual back then, both on and off his board. I have seen his progression in the sport and I believe he is now one of the most creative, talented and committed snowboarders in Europe. We couldn't think of a better match for Dakine's fun spirit. Welcome to the family, Sparrow!".
Knox has travelled intensely during the past year. He  has recently appeared in the Method Movie, Vans Europe and Lobster projects, as well as in Remy Barreyat and Niels Schack's outstanding short film: "Goodbye Horses". This coming winter, his agenda is quite full with filming projects. At Dakine we are very excited to have him and have prepared a short edit to welcome him. We hope you enjoy it.