World Snowboard Day Returns For Its 12th Year
Returning for the 12th year, World Snowboard Day will be taking place on Sunday January 21nd 2018. Last year, hundreds of events took place across the globe to celebrate all things snowboarding and you can register your own WSD event now open via the official website.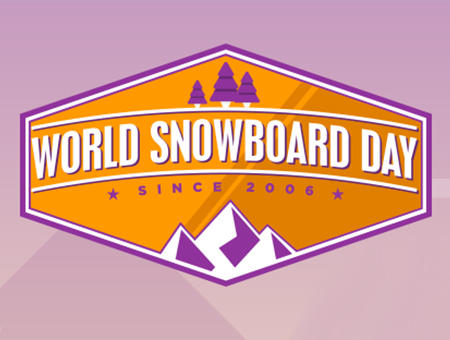 Press Release: During the last edition, the World Snowboard Day represented more than 115 events organised in more than 30 countries.
Since the launching of this international event, more than 500,000 people have been part of the WSD through more than 1,000 events all over the world. Don't wait any longer, come up and take the lead of this worldwide celebration in organising your own event!
Our common goal for this 2018 edition?
Grow and promote snowboarding community to celebrate the sport by opening the lifestyle to the mass with multitude of free activities! It's up to you!
Register now for your WSD event on the official website: http://www.world-snowboard-day.com/ section. It is very easy! All the necessary tools to promote your event are available for free download on the WSD site: communication media, media kits, presentation files etc.
Originally from Jackson Hole Wyoming- USA, Rob Kingwill, became the ambassador of the WSD 2015 and 2016 for the American continent. This professional snowboarder was very successful when he started his career in freestyle halfpipe and he was part of the US national team for 8 years. Today, "Kinger" went on to freeride and won the "North Face Masters" in Alaska. When he is not on a board, Rob takes care of his environmental association "The Future Positiv".
Don't forget to share your WSD preparation on social network!