The Encyclopaedia Of Surfing Facing Closure – Need Your Help
The Encyclopaedia of Surfing is in hot water financially with a fast-approaching deadline of December 31, 2017 to raise the necessary funds to prevent the site from closing. Please help by donating the small fee of $3 per month to save this incredible surfing resource.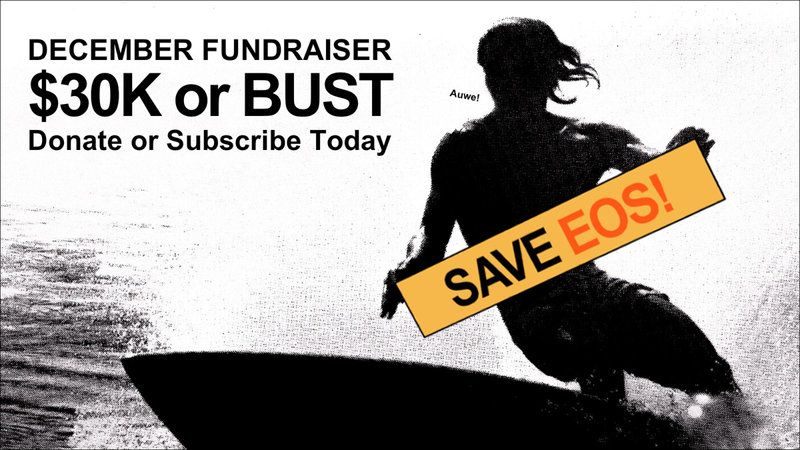 The site is an online epicentre of surfing history, heritage and facts. In order to generate money earlier in the year, a subscription model was introduced in May but unfortunately the site is still needing a cash injection of $30,000 before the end of the year to stay afloat.
The Encyclopaedia of Surfing is run by Matt Warshaw, who founded the site in 2010 but has contributions from a range of surfing filmmakers, photographers and writers all who donate their work for free – as is EOS' status within the surfing community.
"Funding a website is really, really hard," says founder Matt Warshaw. "In 2010, when I started building EOS, the goal was to have it up and running and modestly profitable by 2012. For three years, with SURFER Magazine's support, it was very close. But the SURFER deal wasn't renewed, and I couldn't find anybody to step in and take their place—as many of you know, the surf industry is having its own problems. Surf-biz fluctuations, in fact, are why I believe the subscription model I've had in place for EOS since May is the only way to create a sustainable revenue stream. But at this point, EOS is still in the red . . . and out of time."
There are some ways that we can all help EOS reach their target by the end of the year:
1. Donate – if the $30k target isn't reached the donation I'll be refunded
2. Subscribe – just 1000 are needed this month to see the site through till at least the end of 2018
3. Share – share the plight of EOS on your social media channels, word of mouth, articles etc.