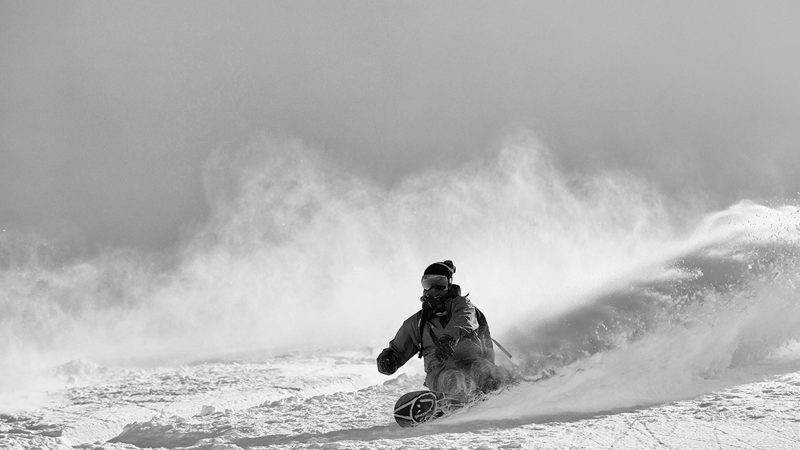 Founder Mike West Talks 25 Years of 686
What started as a small collection of denim, technical outerwear and accessories in 1992, has now staked its claim to being one of the snowboarding industry's longest standing independent brands. 686 founder Michael Akira West has an intricate background in the skateboarding and snowboarding industry, and has developed a plethora of technical equipment and outerwear functions that have set trends and raised the bar for innovation along the way.

2017 is a poignant year for 686, marking 25 years since their inception and we caught up with Mike and his team to find out a more about the Californian snowboarding (and now freeski/outdoor) brand.
Can you please take us through a brief history of the brand?
Michael (Mike) Akira West (686 Founder & CEO) – 25 years ago I started 686 as a way to make something different for myself and a crew of friends. We started with lightweight apparel that you could wear on and off the mountain. I was fully influenced by skateboarding and the scene that was going on in the early days at Bear Mountain. Those guys paved the way and laid a path that still holds up today. As I grew and experienced new mountains and terrain, the brand also grew. In 1995 we created our first 3-in-1 pant – the SMARTY pant – as a direct response to an experience I had in Whistler. I didn't have ample layering and wanted to create a pant that provided that for anyone. That was a real turning point for our brand. We kept learning, experience and growing throughout the 90s and began collaborating with artists in the early 2000s. This opened the door to a string of high profile collaborations that exposed the brand to new fans and customers and really put us on the map. Five years ago we refocused our approach to product – focusing directly on unique end consumers and muses and what features they would want and have continued that to this day. For the last 25 years – and I am proud to say – we have remained independent and continue to push boundaries and provide something different in technical apparel.
What are some of the things that have stayed the same at 686 over 25 years?
Mike – We've always focused on people – having great employees and relationships. Some of our internal team have been here over 20 years. This is huge. For some of us we already know what the other is thinking and it's super easy to keep everyone aligned with the vision since we all work so closely. Nurturing these strong relationships with our partners, our retailers, and our riders are still one of our biggest focuses. Beyond that, we still constantly work and design with the mentality of making sure that we have a different point of view than other brands. Being different is something that has stuck with us for these past 25 years. Being average is not acceptable and it's important that we have always looked outside of the norm or what other people are saying. Continuing this home-grown, independent perspective is very important.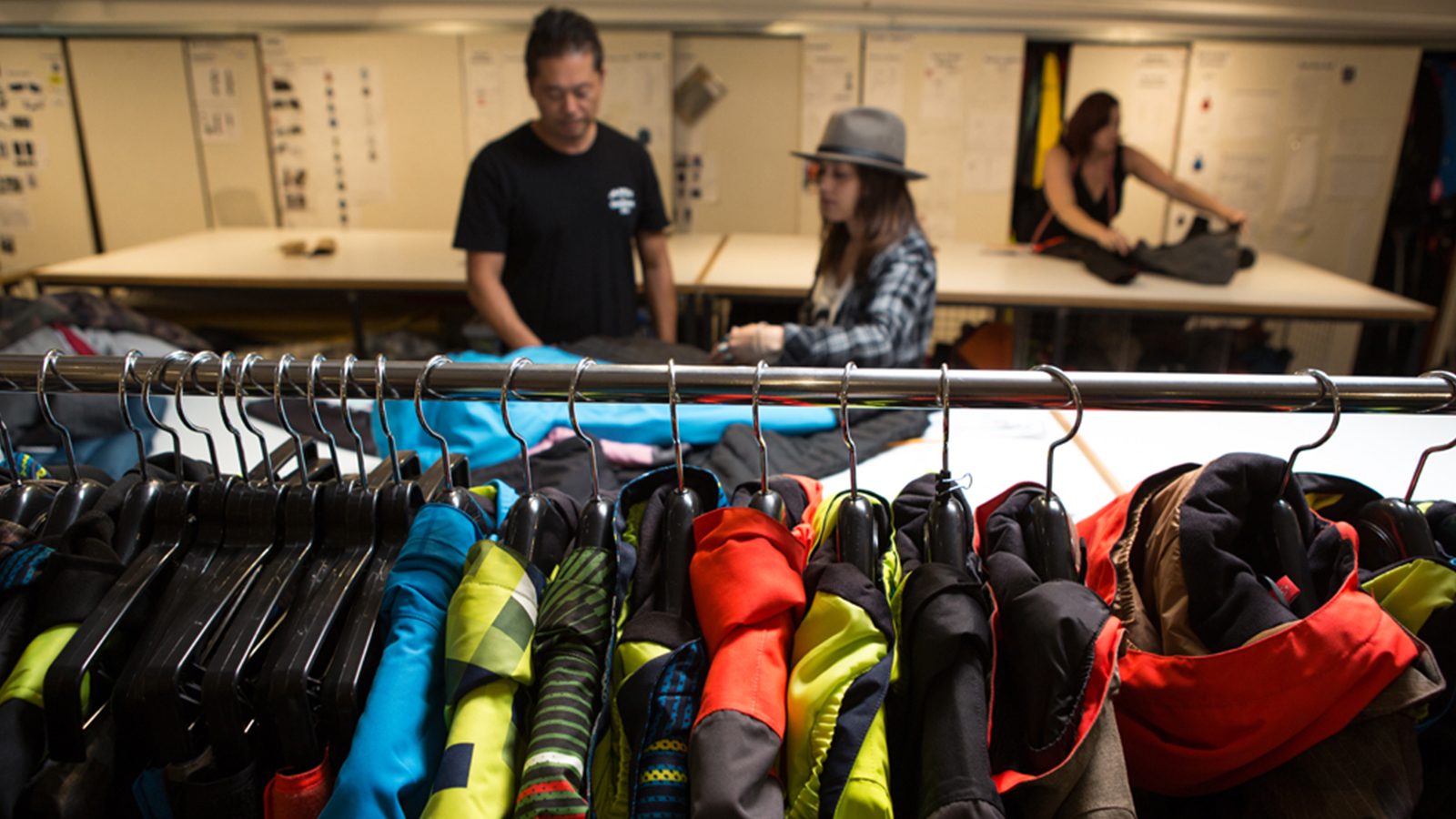 What are the biggest changes at 686 over 25 years?
Mike – With our product, we have become far more technical over the years. My first pants I made for 686 were denim. Contrast that to the GORE-TEX product we are making today and there has been a lot of growth, maturation and innovation in our product. We have also had to grow to meet the demands of the market. 25 years ago there was no social media, no online media – it was so different. Today there is a constant stream of information coming in and going out. It's become more difficult to tell your story in a way that gets people to react. At the same time, this has made us focus on telling more simple and concise singular stories well as opposed to just sprinkling a ton of information out into the environment. It's important to keep the message simple. This is something we've strived to do – create simplicity in our stories and products. We don't look at outerwear as "the more the better," but rather how can we put the right amount of tech, design, features etc into a garment for the specific end customer and how can we tell this story effectively.
Why have you remained independent over these 25 years?
Mike – The biggest goal for me has been having a singular voice that has stayed true to the consumer. I didn't want someone else coming in and mandating something that didn't ring true with the reason we first started. Our point of view has always been about making the best products, keeping everyone warm and dry, and allowing people to have the best experience – not necessarily just in snowboarding, but in any cold weather environment. That has always been our point of view and I really wanted to make sure that we create products our way. This does not mean that we won't have other partners to help us enhance what we do. We have key partners that have helped us over the years. We will continue to focus on doing things our way and continue learning every single day.
Please tell us about a few of your key products over the 25 years.
Mike – Oh man, where to start. Of course, SMARTY and the Toolbelt put us on the map as they were innovative products, and still continue to drive demand. I think a lot of our collaborations also paved the way for years of success for the brand. Our ACE project (which we have brought back for our 25th year), Levi's, New Balance, Dickies, Scion, Dragon, Specialized and a bunch of others presented a different product proposition that consumers really could feel and latched on to. The Horntech Jacket was a major success back at the turn of the century and we brought that back this year as a limited edition. There are a ton of styles that I think have been amazing over the years, but our sights are on the horizon. We have some very interesting new stuff coming next season and I'm looking forward to that."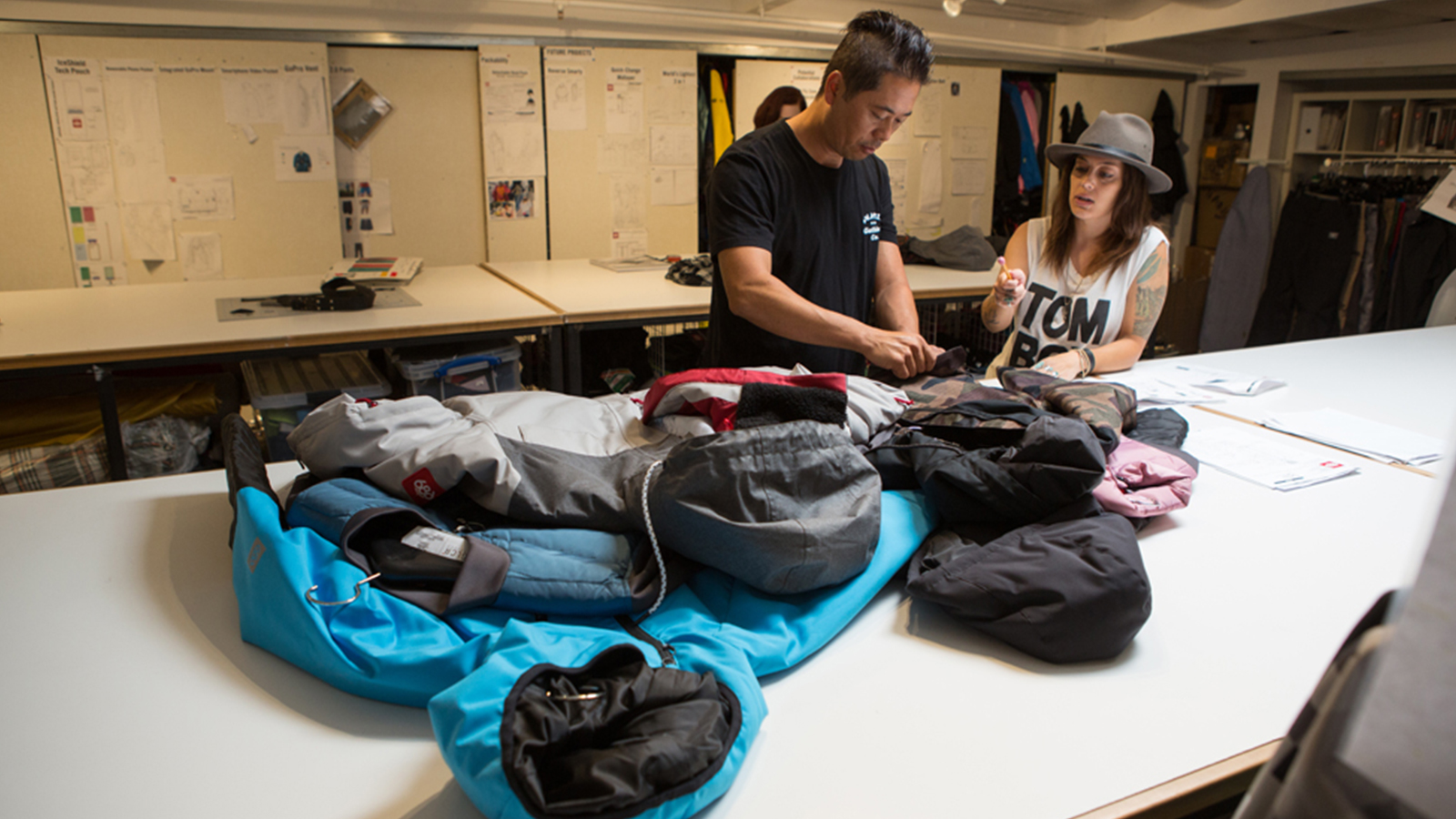 How has your move into skiing and more outdoor sectors been received over the past year?
Mike – It has been really well received. The whole point is that just because we weren't talking about it does not mean we didn't like it. When we first started this brand there was a deep divide between ski and snowboard and we felt that. As things have evolved over the years, we have seen our products sell to more and more skiers. As for putting Parker White and now Laurent de Martin on the team, that was a case where these guys fit the mould of the athlete we wanted and jived with our crew so it made sense internally. We have to feel it first and it has to come from our first-person perspective. It has to mean something to us. That is more why we are doing it – because we all live it. It also must be something that is original, true and feels right. We feel our entry was very respectful of skiing and that is why it has worked and why we haven't seen any backlash from it."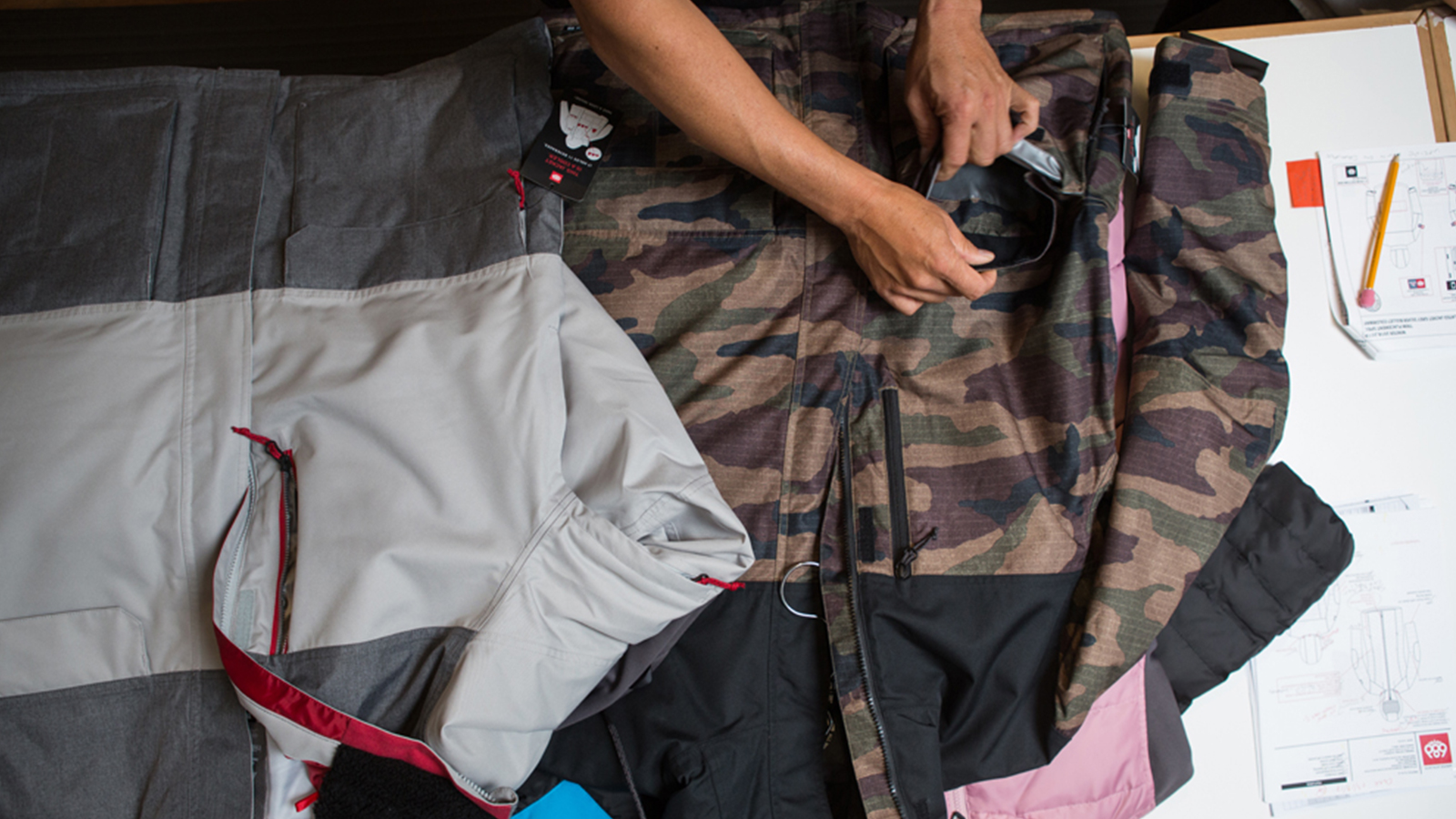 What are the marketing plans for this winter?
Brent Sandor (Global VP of Marketing) – We just released Rabbit Hole – our look into backcountry snowboarding and skiing (video below). It's a bit of a different type of movie that explores why our team was drawn to the backcountry and why they continue to go back year after year. The response has been great, so we are hyped. Our team was very active last year and they are popping up in videos all over this winter. We are also refocusing our grassroots efforts with the addition of Pacome Allouis as our European Marketing and PR Manager. Between Pac and Stephane Grenet, we have more marketing ideas and activations than ever in previous years. Of course we are still very active on the demo circuit in both France and Austria and we continue to get great feedback on that. Lastly, we have added two new European riders to our global team – snowboarder Victor Daviet and skier Laurent de Martin. These guys fit super well into our team and our share GLCR point of view. We are very excited for the future in Europe.
How different is your European business to American?
Jono Zacharias (Global VP of Sales) – Each market has its own nuances and cultural cross-currents. When you cross a border it completely changes. You need to understand what is important to each market in Europe no matter how big or small. On top of all that there are many more brands selling into each market, so competition is constant and always changing. As well, some of the European commercial laws change your strategies as there are things you can or cannot do.
Mike – It's more the focus on key sectors and doing things right in the right countries as opposed to trying to be everything everywhere. We really want to focus on key stories in key regions.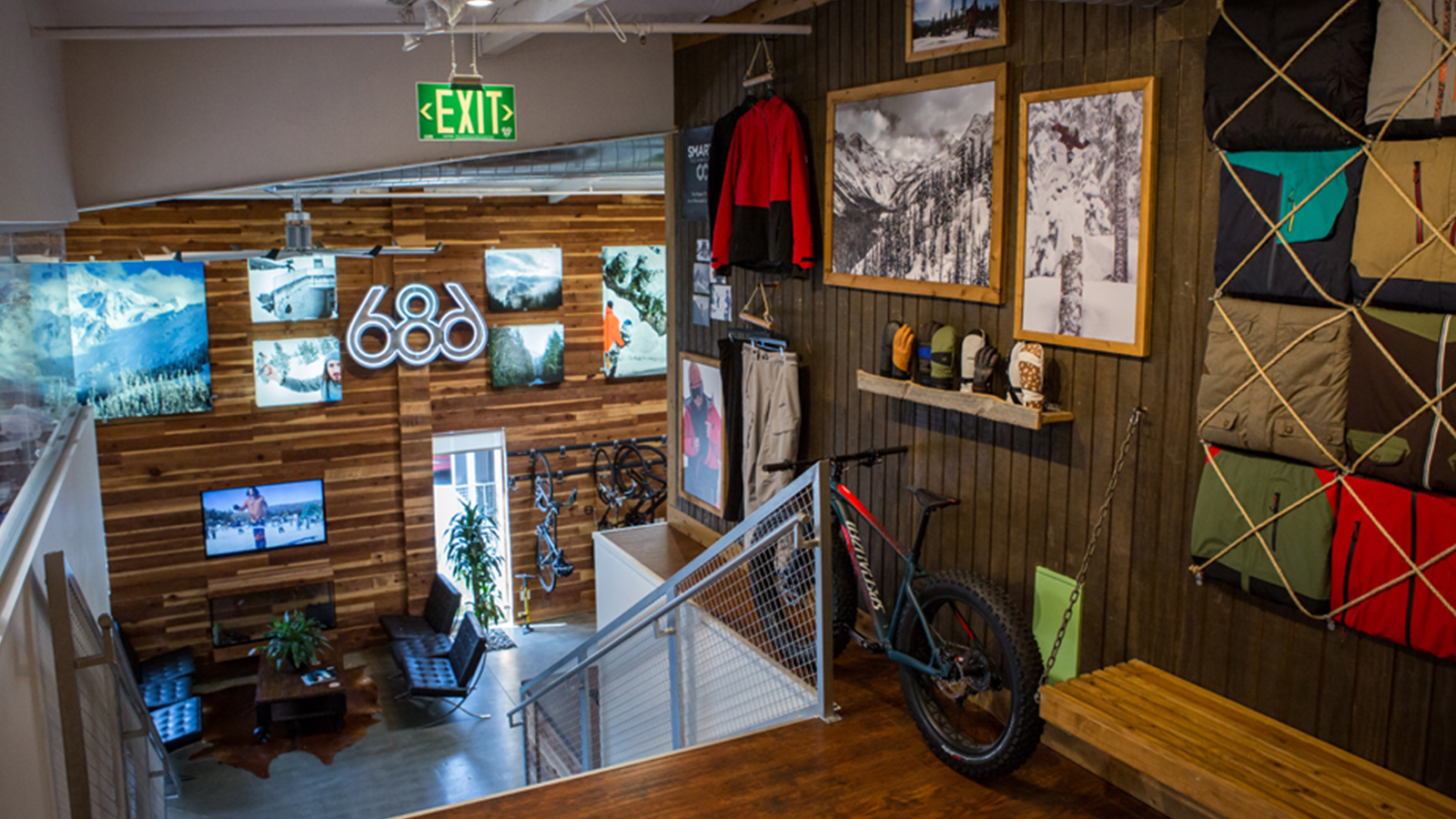 What advice do you have for people trying to start their own companies and make it 25 years?
Mike – There are a few things. Make sure you get your base right – work on the structure and foundation. Do not try to do everything for everyone – do one thing right and own it. Be closer to markets – talk directly to the consumers as close as possible. If you can, be quick to market. Come out with your voice – be unique and authentic. You will never be able to get all the information to make a decision – you must have a perspective and point of view so you can make these calls. Set things up for the long term, but try not to set things too far out. Really focus in on what you have in the present, but with the mindset of what is going to happen 5 years in the future. It's about taking a risk. Don't be afraid to take risks. It's very important to be honourable to your unique point of view.
What are your plans for the 25th anniversary?
Mike – All the focus on the first 25 years is great, but for me it is about focusing on the next 25 years. We don't look on what we have done in terms of gathering all that wisdom and showing why we deserve to be here next year and the year after that. We will never rely on what we did yesterday. We should look at what we have yet to do in the future and to do it with everyone else.
Why do you think Mike and 686 have been able to make it 25 years and stay independent?
Jono – People and Profit. We have always been able to hire good people and retain them for a long period of time. As a company, we are always focused on our bottom line. That is what has kept us here and that is what will keep us here in the future.
Stephane Grenet (European Marketing Manager) – Mike West has so much love for his creation that I don't think he would have been able to report to a board of shareholders for long. This might be a bit caricatural, but dealing with some suit who has no idea what he's talking about but will still expect him to cope with a bunch nonsense that is opposite ways from his vision of the brand, would be too painful.
The longevity of 686 lies in its heritage of innovation, and the capacity to surprise people and go beyond their expectations. Our quality standards and the fact the company's top management has been there for over two decades play a very important part as well. What it means to me is that Mike is a smart businessman who never loses the bottom line from sight, and has managed to put together a structure that is flexible enough to make it through bad years with poor snow that are part of operating in a seasonal environment.
What has been your favourite moment over the past 25 years?
Mike – Surprises! Every day is a new day and the best idea has yet to be invented!
Jono – My favourite moment is every day when I come to work. I look around and recognize where this all came from. I remember my first day at work. I never thought that from a little warehouse space in East LA, Mike would turn something fun into a global leader in one of the most challenging business environments I can think off.
Stephane – I've been with 686 for quite a while, so there are a few special moments. Riding Innsbruck's Nordkette with Doug Sumi (Westlife President) and Brice McTague our then-marketing manager on the way back from my first ISPO with 686 still stands out. It dumped like crazy during the show, and it turned out bluebird once we got up there. Next thing you know they opened the legendary tiny cable car on top, it turned out to be one of my best powder days ever. Doug was ripping so hard. I think my face muscles were painful that night from smiling all day. I knew I was in for a good one with those guys.
Any other thoughts?
Mike – Thanks to everyone who has supported us and believed in us. We are here to keep turning heads and that is what we plan to do.