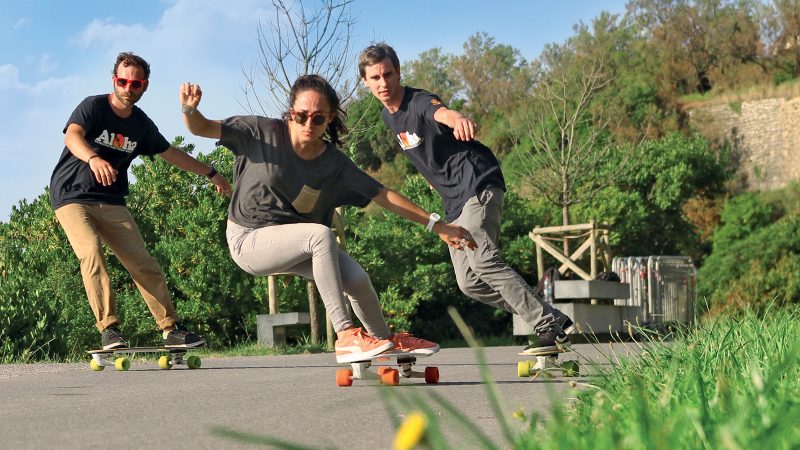 Flying Wheels Cruisers 2018 Preview
Retail Buyers Guide: Cruisers 2018
Catagory: Cruisers
Brand: Flying Wheels
Interview: Brecq Benoit – Marketing Manager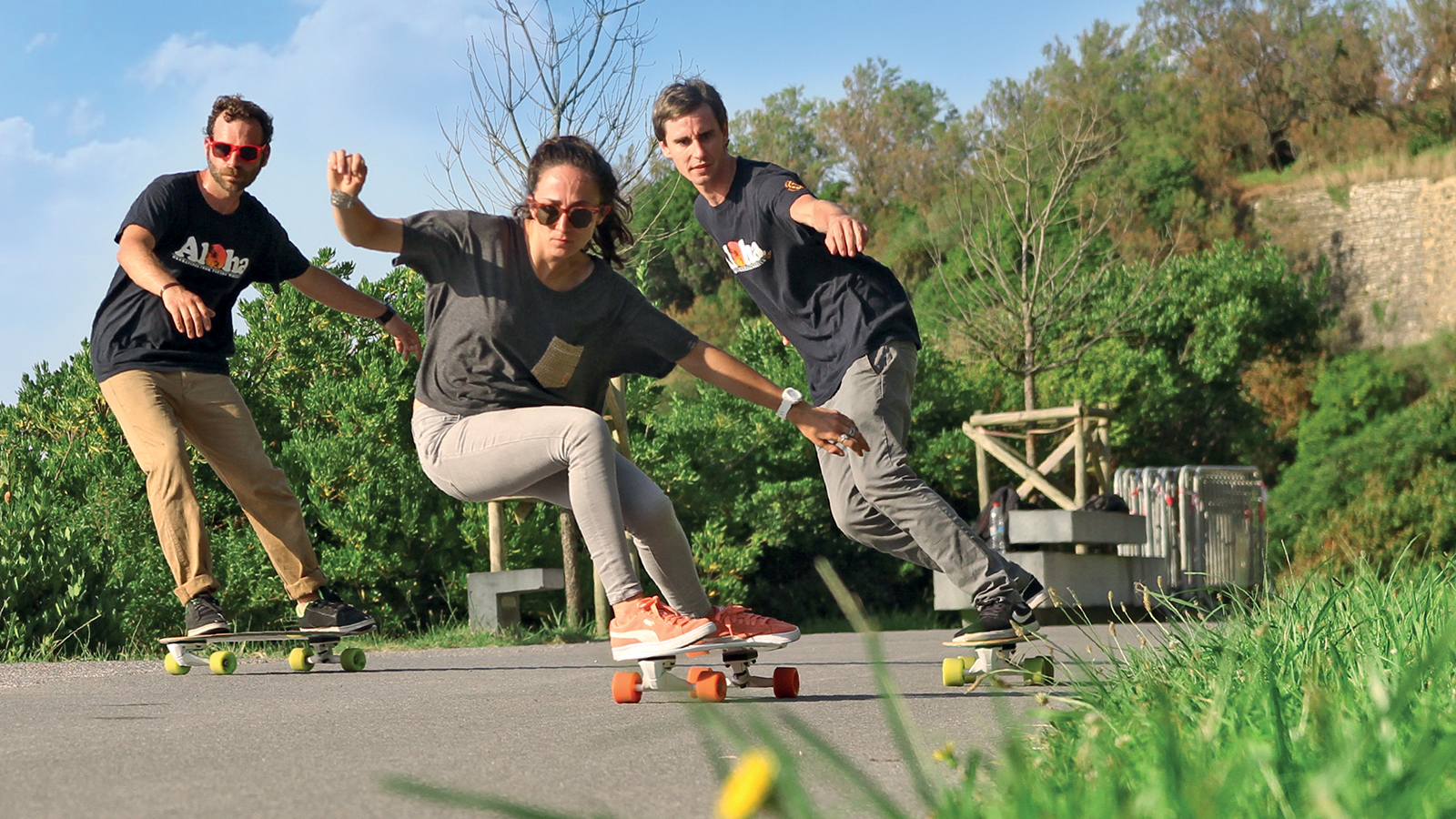 What are your main price points for next season?
Our cruiser line ranges in price between €109 to 139€.
Our Chillin series with Inverted king pin range between €139 to 169€. And for our sufin/carving series we are starting at 149€.
How are you segmenting your cruisers collection?
We have 4 different ranges :
STREET SERIES:
Street series are specifically conceived and designed for urban commuters and skaters searching for a rolling tool, easy to pack and very maneuverable.
They come in 3 shapes, all with kicked noses and tails and soft wheels that make them the perfect all-round board.
CHILLIN' SERIES:
Our classic carving line, made for people who prefer performance and maneuverability as well as comfort. They roll fast, turn great and their IKP trucks are specially made to avoid wobble effects at high speed. A great overall board line to satisfy all demanding riders!
SURFIN SERIES:
The Cutback series are our superior surfin' models. They're made for people who search for the ultimate surfing sensation. They turn great, pump easily and offer that wave-riding feeling that everybody seeks.
RETRO SURFIN SERIES:
If you've got one foot in the 60's and the other in the 70's, then, the Capital surfin' series are made for you! Their classic retro shapes and designs combined with our exclusive Capital Surf truck make them the connoisseurs choice!
How can retailers generate growth and customer interest in cruisers?
Cruisers are pocketable boards, easy to stock for retailers and easy to ride for customers. Cruisers are really easy boards for customers and this category is now well installed to the mind of customers. Regarding retailers, the price & the margin of Cruisers is correct, so they can generate a good turnover in shops
What is your collection theme and which stories are you telling to get customers stoked on cruisers with a boardsports flavour?
We are working closely with artists & photographers, they work to offer us a wide collection of designs. Tattoos, photo collages, flowers and retro are the main stories in our design collections.
Are you noticing an increase in female riders? Are you targeting this segment specifically?
Female riders are increasing every year. We also support female riders including some of them on our team. We try to offer designs that they like with clean & pastel colourways & specific designs.
How are you helping retailers sell your cruisers and educate customers (POS displays, etc.)?
We develop a complete catalogue with all the specs to help retailers and customers to understand the differences between all our models.
In this catalogue there is for all models a classification depending the Cruiser utility (street, carve, etc.)
In shops, we also use dedicated displays to present the best possible our range to the public.
What are the most important shapes for 2018?
For 2018 our surfin shapes are the most important Shapes in our Range. We focus on this shape because more & more people are looking for easy to ride boards with a carving & surfing sensation.
Which technical features are you the most proud of?
For several years we have focued on surfing trucks, we start with our capitol truck on our retro series, we develop our cut back trucks for 2017. For 2018, we are working on a new technology on Surfing trucks that will be launch during the year.
What are you doing with (eco) materials, colours and graphics?
Regarding Eco, we are working close to our factory to reduce the impact of our production. For example, we work with our manufacturer to reduce the glue on our boards without impacting our quality. Our main focus is to produce quality products that will be durable at the time to reduce the waste!
Please name and describe your 3 highlight pieces and items that retailers should definitely order
In Street series: the Fortune 29.25'' a tattoo style pocketable cruiser!
In STEWART Series: the HULL 28.25'' a beautiful collaboration with STEWART longboards in the USA.
In SURFIN Series: The VENTURA 29'' a surfing cruiser with California style!