Head Snow Helmets 18/19 Preview
Retail Buyers Guide: Snow Helmets FW18/19
Category: Helmets
Brand: Head
Interviewee: Max Thurner (International Marketing Manager)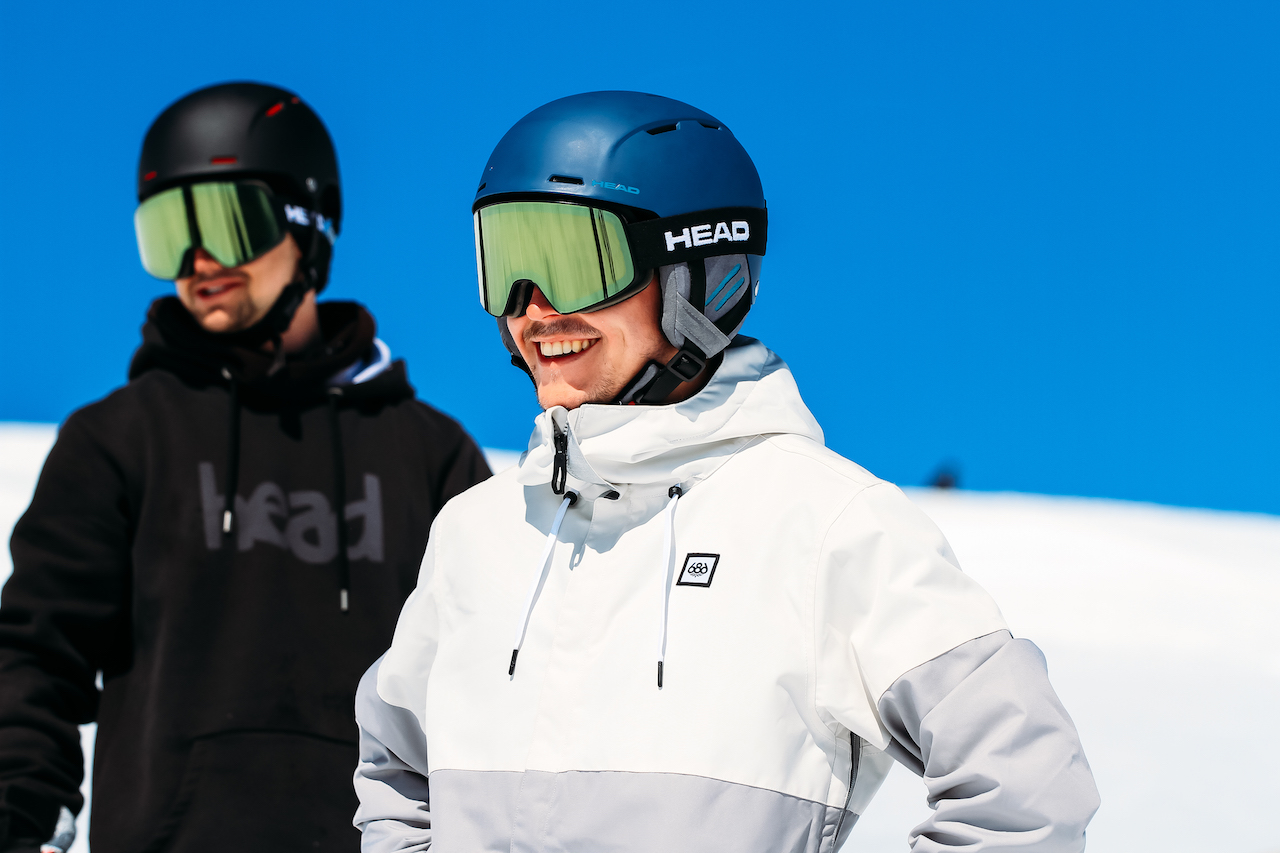 What are the main trends in the helmet market for action sports in FW18/19?
As for a general trend (not so much in the action sports segment though) we see a high increase in visor models. Those helmets offer a perfect solution for people who wear prescription glasses, or just don't like the feeling on their face of having to wear a goggle.
Taking a closer look on the action sports segment, lightweight, easily adjustable with clean designs continues to be en vogue.
We see an increase though in a consumers interest in higher price points, with more features. Skiers and riders tend to have a clear picture of what they expect from their protective gear, other than "only needing a helmet" – which was the case in previous years.
In addition, we launch Perfect Match. We always focused on a full helmet/goggle integration, but now we do not only consider individual head forms, but also shapes, styles and needs – from groomers to park or freeride – and combine it to a perfectly adjusted set-up for the consumer.
Will you release any new models? If yes, what are their main features?
There will be a new Kids and Junior model, the MOJO (unisex) and MAJA (girls). Main features are the super low weight, Comfort Zone lining and size adjustability. In general, our junior and kids models are REAL junior and kids models, with their own molds and sizes. This is important – very often we see that kids models are just padded adult models. Those are very heavy in weight and are not designed to meet a kid's or junior's needs. In our product lines, this is not the case.
For the adults, we offer a clear, consumer driven product line covering their needs between lightweight In-mold and heavy-duty ABS models.
Any new technologies or other innovations?
I wouldn't call it a new feature, but it is now as relevant as when we introduced it to our product lines: love.
We use it for everything we design & produce. (Except for the production code stickers. Those are just functional…)
What materials are you working with? Anything new to talk about?
Our line is distinguished by 2 main helmet constructions In-mold (V-Series) and ABS (T-Series).
We are working with Boa® for size adjustment on models starting from 100€ (!).
On the inside, our helmets are covered with full beanie lining, which can of course be taken out, to wash it or in case someone wants to put on their own beanie beneath the helmet. Ear pads can also be taken off.
When it comes to design, colours & patterns – what are the main trends in your FW collection? The story continues: clean designs, earthy colours – olive, petrol – still trending. Maybe with a slight spot colour here and there, for those who want to party…
How are you addressing goggle compatibility and audio integration?
Sure! This is very important, we always addressed the compatibility when designing our lines. Now, with Perfect Match, we even designed a program around it.
Please talk us through your 2-3 keys models for FW18/19.
VARIUS BOA: Designed for style-savvy winter sports athletes who give it their all the VARIUS BOA delivers perfect fit, protection and ventilation in a technically advanced yet minimalist shape. Lightweight, with adjustable comfort and fit, this helmet features state of the art ventilation, which draws moisture and heat from both the helmet and goggles via an Active Bottom Edge on the inner front lip of the helmet. In addition the 270° Boa® Fit system guarantees a safe and comfortable helmet fit.
TUCKER BOA: With urban inspired styling and loads of protection the TUCKER BOA is the ideal helmet for serious all-mountain shredders. Boa® 360° Fit, Beanie Liner and Thermal Ventilation make it supremely customisable and comfortable, while the all-new Cantilever construction avoids uncomfortable lining wrinkles when adjusting the helmet.
MOJO/MAJA: The MOJO / MAJA kids helmet is packed with the features, style and protection kids need. The helmet's size and fit features 2D adjustability, which provides supreme comfort and added wear-ability for growing kids. While a soft lining, removable ear pads and Thermal Ventilation give kids a comfortable, more confident experience, so that staying safe on the hill becomes instinctive.