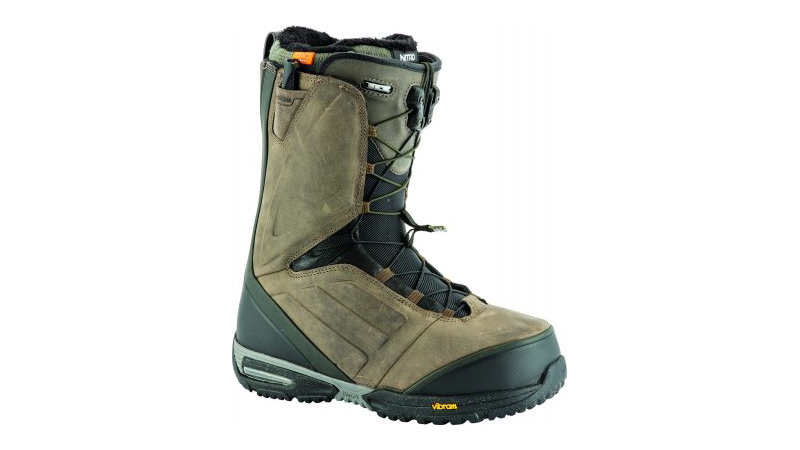 Nitro Snowboard Boots FW18/19 Preview
Retail Buyers Guide: Staff Sales Handbook: Snowboard Boots 2018/19
CATEGORY: SNOWBOARD BOOTS
BRAND: NITRO
INTERVIEWEE: TOMMY DELAGO (PRESIDENT)
KEY PRODUCT FOCUS: What are the three most important products of next year's boot line? Why?
First off, we're introducing a new men's highend model, the CAPITAL. Built around high performance and maximum customization, the CAPITAL features three step adjustable flex, a new Internal Ankle Support as well as a new Vibram® Outsole made of Icetrek™ and Arctic Grip Compounds. The all new liner offers a THERM-IC® heating option and an Ortholite® Triple Density footbed.
The Women's FAINT model is focusing on performance and comfort, offering our THERMINATOR Shield and THERM-IC® heating option and an Ortholite® Triple Density footbed.
Finally, Nitro is re-introducing a Clicker®-compatible boot, the SELECT Clicker®. Based on our successful SELECT model, this boot combines the legendary ease-of use of the Clicker interface with Nitro's superior boot fit. The SELECT Clicker® offers the right amount of support, while utilizing the benefits of TLS lacing, our Re/Lace system and the new Internal Ankle Support to provide the best possible boot-to board power transmission.
Materials: using any previously unseen materials (in build, cushioning, support or grip) or construction methods?
Nitro teamed up with Vibram® to bring their new ARCTIC GRIP Vibram® compound to snowboarding. Vibram® Arctic Grip™ is made from a unique polymer blend, coupled with an advanced filler system and a new processing technique. The result is the most advanced cold weather gripping system ever created by Vibram.
Our THERM-IC® equipped liners allow you to heat your boots on the hill, choosing from a variety of batteries and controllers offered by THERM-IC®.
What's new in lacing – trad, Boa, something different? What do people want?
95% of the boots we sell offer our TLS lacing system. It's effective, quick and reliable. We're seeing a small move towards traditional lacing, though as well.
Imagine the overview section of your boot catalogue next year. What's the defining aesthetic? Talk to us about the colorways/prints/patterns/influences/textures you're using?
Nitro styling and colors have found their own design language with clean lines and mostly muted colors. A big focus is on the boots' finishing, as we feel this is what attracts customers to a boot in the shop before they decide to try it on.
Splitboarding is performing well in a tough market. Are you going in this direction?
We're currently not offering a splitboarding specific boot model, but the comfort, sole quality and overall performance make our boots very suitable for hiking as well.
Which part of your range are you investing in the most? Freestyle, freeride, do-it-all, beginner…? Why?
Hard to say, we're constantly investing on all levels. The focus for innovation naturally lies in the high end though.
What trends in other footwear sectors have made an impression on your line?
Doing our own thing for the most part.
What are your top marketing stories for next season? This will help us to put some focus in the right place.
Our Marketing aproch is pretty simple and straight forward. Our spendings go torwards customer engagement and experience. We don't put money torwrads Online Marketing  or conversation rates. Every dollar we spend will be spend either for team or events that motivate people to go snowboarding. "Run to the Hills" is our campaign and we make sure we are present on the mountain as much as possible.