Smartwool Socks 18/19 Preview
Retail Buyers Guide: Socks FW18/19
Category: Socks
Brand: Smartwool®
Interviewee: Simon Mur, Smartwool® EMEA Marketing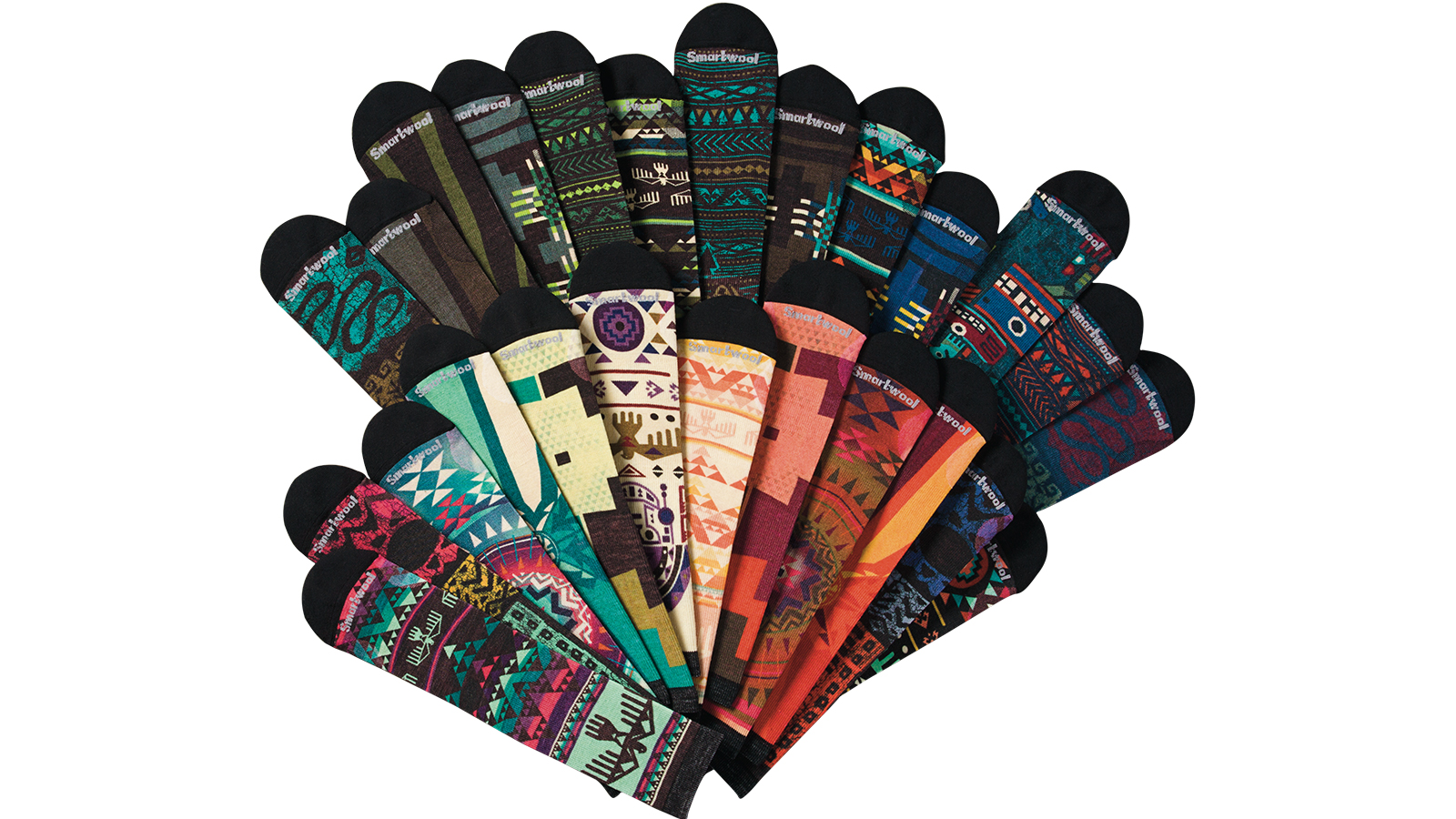 What are your main price points for next season?
Main price points are between €27 – €31 for PhD® Slopestyle and on-snow socks.
How are you segmenting your boardsports sock collection?
To a certain extent, our collection self-segments through technical features and price. Smartwool® delivers the most amazing socks you will ever wear. PhD stands for Performance in the highest Degree. Our socks offer the best combination for comfort, fit and durability, and enables the wearer to stay outside and do more of what they love for longer. We partner with Specialty Retailers exclusively to offer PhD® Slopestyle socks to our fans. These are the types of retailers where our customers seek out Smartwool® socks, and these are the retailers who offer the best service to people who love Smartwool® socks. PhD® Slopestyle socks deliver ultimate comfort through the properties of merino wool: warmth & breathability, moisture wicking, naturally anti-stink. And what's more, PhD® Slopestyle socks have a proprietary fit system that helps keep them in place on feet so they don't slip, bind, rub or chafe, and they have Smartwool's cushioning system through the footbed and around the leg. You can find varying degrees of cushioning in Smartwool® socks to compliment your riding style.
What general trends are you noticing?
Smartwool® consumers globally are taking their socks on adventures far-and-wide. Our fans generally want one or two pairs of socks they can take with them for multi-purpose riding. Smartwool customers don't necessarily want to have to wash their socks after every wear and they don't want to be bogged down by discomfort when they are wearing socks. Our customers want a pair of socks that enables them to do whatever it is they put their mind to in the moment. That's why our tagline is "Go Far. Feel Good. ™" It really is what our socks enable our fans to do.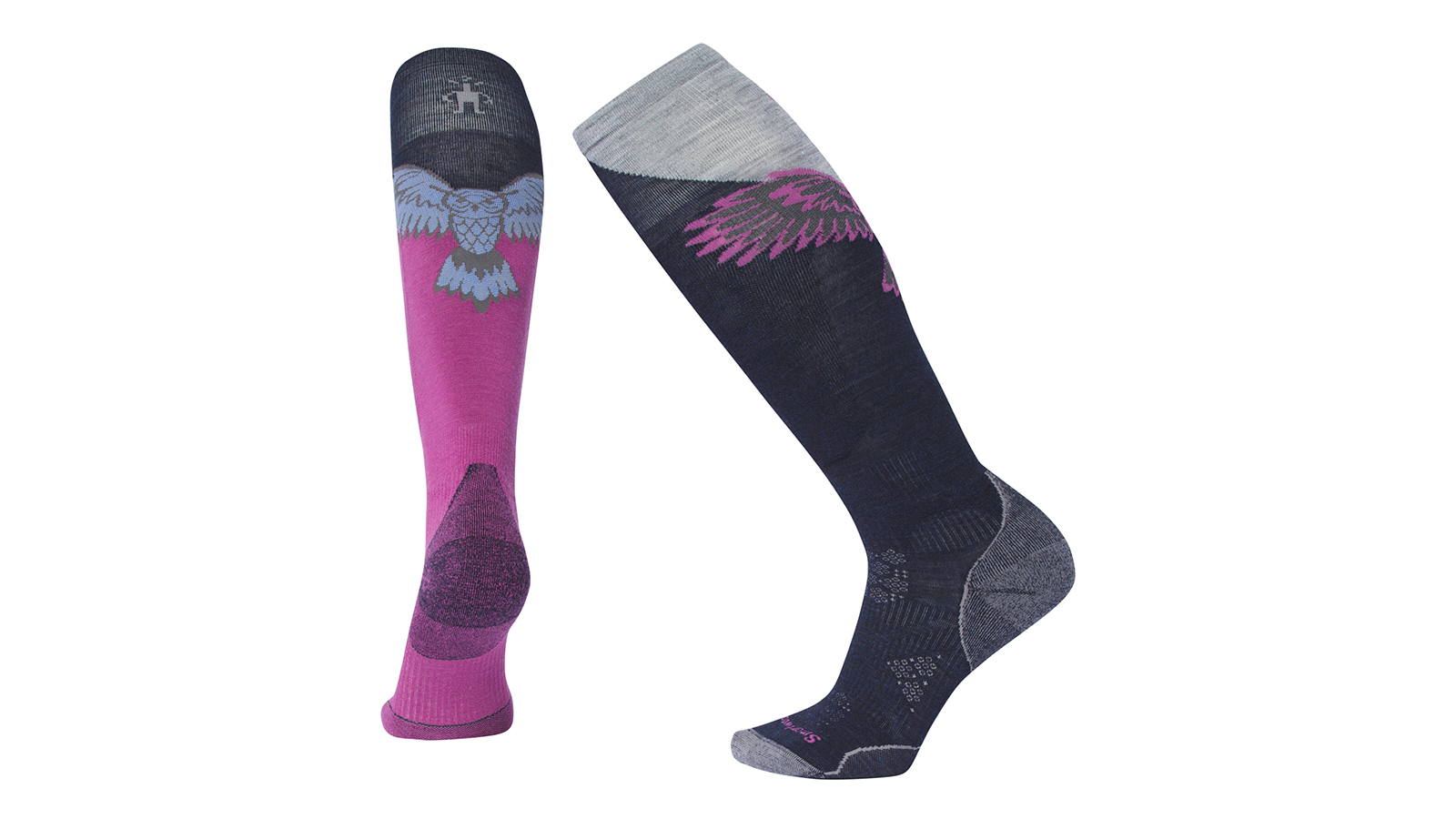 What is your collection theme and which stories are you telling to get customers stoked on socks with a boardsports flavour?
Broadly, our theme is Comfort is Confidence: Comfort gives you the confidence to go further and do more. Your feet are critical in having the confidence to do what you love. If your feet don't feel good, your day is done. Every single pair of socks is knitted with technical features that include a fit system, specific areas of cushioning, mesh zones for breathability and virtually seamless toes: all for the comfort that enables you to go further.
Most people don't realise that it takes a highly specialised technical designer to apply a style to a knit product. There is as much technical innovation in colour and aesthetic as there is in the fit, breathability, and cushioning zones.
For that reason, we are super excited to launch several collaborations with PhD® Slopestyle and PhD® Pro Free Ski socks in Fall 2018.
The first collaboration is with Vans. Vans applied their styling aesthetic to Smartwool® socks and the union of Smartwool's mountain smarts and Vans' street style delivers some fun, fast PhD® Slopestyle socks with great colours and flair.
The second collaboration is with X-Games medalist and Smartwool® athlete Bryan Iguchi. These socks are not only technically elite for performance, they showcase Iguchi's incredibly beautiful artwork. His designs are inspired by what he's sees in the backcountry and brought to life on the socks.
Additionally, we're offering a women's specific collaboration with Smartwool® athlete Angel Collinson. These socks feature a no-bulk, extra light toe box for precision fit and maximum comfort. They have targeted and sculpted cushioning on the heels to protect your ankles and Achilles tendons when skinning up or dropping in. They also have contoured shin cushioning which increases density at the front where you need it most, and thinner on the side providing protection without bulk.
All of these collaborations – all of Smartwool's socks – offer ultimate protection and un-compromised comfort for people who can't afford the distraction of worrying about their feet.
What makes this product category important to your brand and what are your USPs?
Smartwool® was born on the snow. It is part of our heritage and from the beginning, our single-minded goal was to enable people using our product to do more of what they love outside for longer. Every pair of socks balances comfort, fit and durability for the maximum best experience. Comfort may sound like a boring, passive feature, but if you are not comfortable when you're out riding, then you lose confidence in what you're doing. You can't focus on what you love to do, you can't go further. So Smartwool® ensures that doesn't happen. We push the boundaries of our innovation, so our consumers can go out and push their limits without having to give their apparel – their socks – a second thought.
How are you helping retailers sell your socks and educate customers (POS displays, etc.)?
Smartwool® is doing some fun things to help retailers tell our story. We have the usual fixtures and POS displays that make it easy for store staff to explain Smartwool® products. But more than that, we welcome dialogue with our consumers and we help our retail partners facilitate this dialogue. We partner with our retailers to do fun things like "Socktober." For example: post a great picture and have the opportunity to win a pair of Smartwool® socks. Winners chosen every day during the month of October. We're doing a speaker series with a retail partner and a well-known athlete so consumers can engage with that person and ask questions. We have try-on demo socks programs with some retailers. And we engage with consumers during events and let them know where they can purchase Smartwool® socks.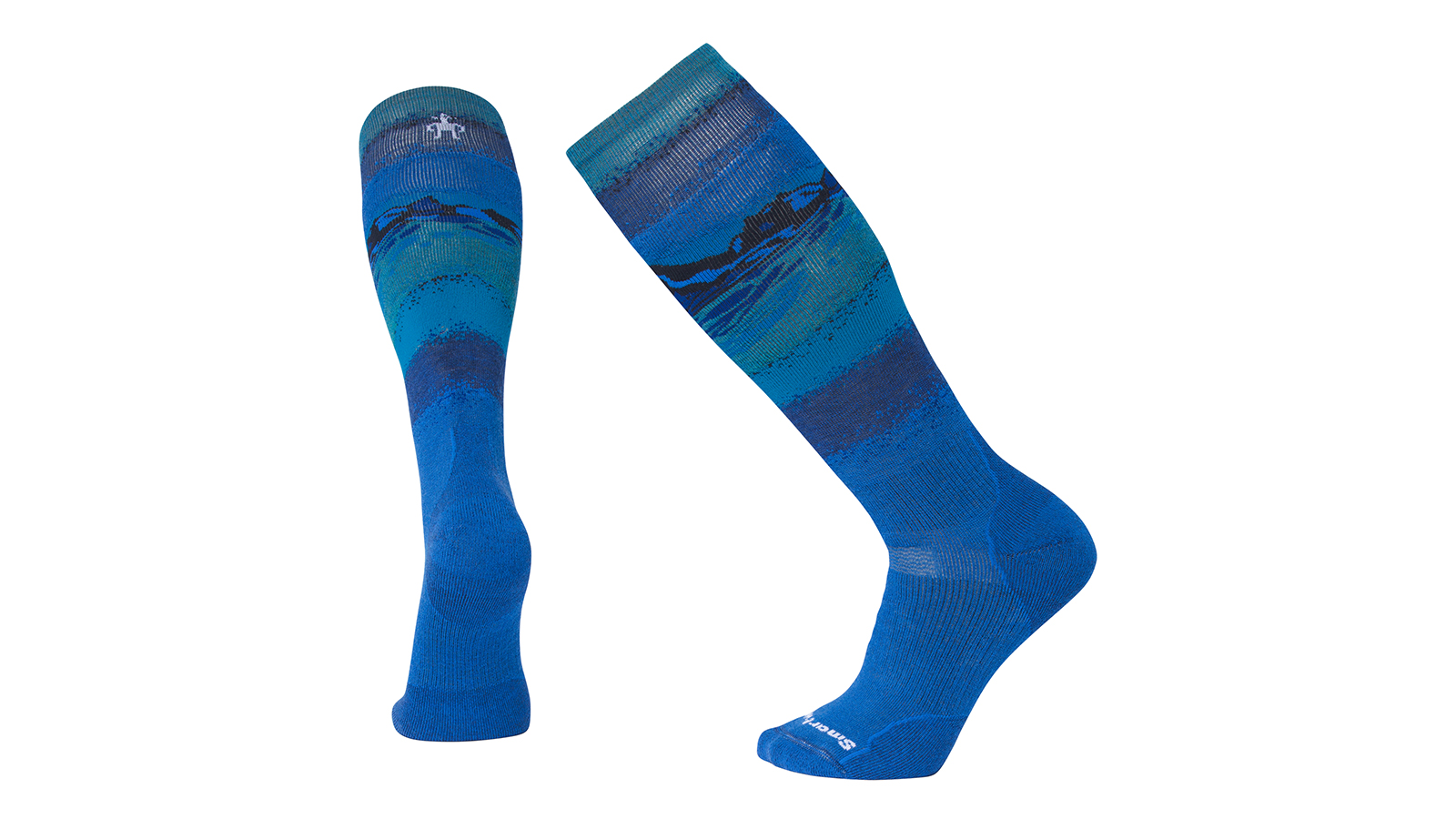 Which technical features are you the most proud of ?
Smartwool is very proud of:
Our 4-Degree® Elite Fit System in our PhD® socks. This is four areas of knit-in elastic that help the sock stay in place on the foot and not bunch up, twist or otherwise move around and cause discomfort.
We have done extensive studies on male and female bodies, including feet, and have gender-specific mesh breathable zones in our PhD® socks where the hot points are.
We have a method of knitting in cushioning where our consumers want it. We offer varying degrees of cushioning from Ultra Light, which is non-cushioned for high-performance boot-fit purists, to select cushioning in the heel and toe, to full-cushioning.
All of our socks are made with merino wool, mother nature's original performance fibre. Merino enables moisture wicking, odour-resistance, warmth or cooling when and where you need it.
What are you doing with materials, colours and textures?
As mentioned previously, it takes a highly skilled designer to work with colour and various yarns to produce great textures and visual appeal. In addition to the knit-work, Smartwool® is doing some very cool printing techniques, too, on merino wool knit socks. This is a different level of technical skill than simply printing on synthetic socks. We use an ink that works on wool so we maintain the benefits of merino. This line of socks is called our Curated Collection and will be available starting in Spring 2018.
Are you using sustainable materials/manufacturing/packaging in your socks collection?
Smartwool® works throughout its supply chain to improve sustainability and be more responsible. There is some great information on Smartwool.com including a fun infographic. We are also making a huge effort to eliminate extra boxes that were used for shipping to reduce waste in the process of bringing socks to consumers. We are always looking for ways to reduce waste and improve sustainable practices. It is our responsibility to protect and maintain the outside world so future generations can enjoy it as much as we do.
Please name and describe your 3 highlight pieces and items that retailers should definitely order.
1. Smartwool® PhD® Slopestyle Light Elite and PhD® Slopestyle Medium
2. Smartwool® Women's PhD® Pro Free Ski
3. Smartwool® Curated Socks