Stance Socks 18/19 Preview
Catagory: Socks
Brand: Stance
Interviewee: Nathan Hill, Head of Sales EMEA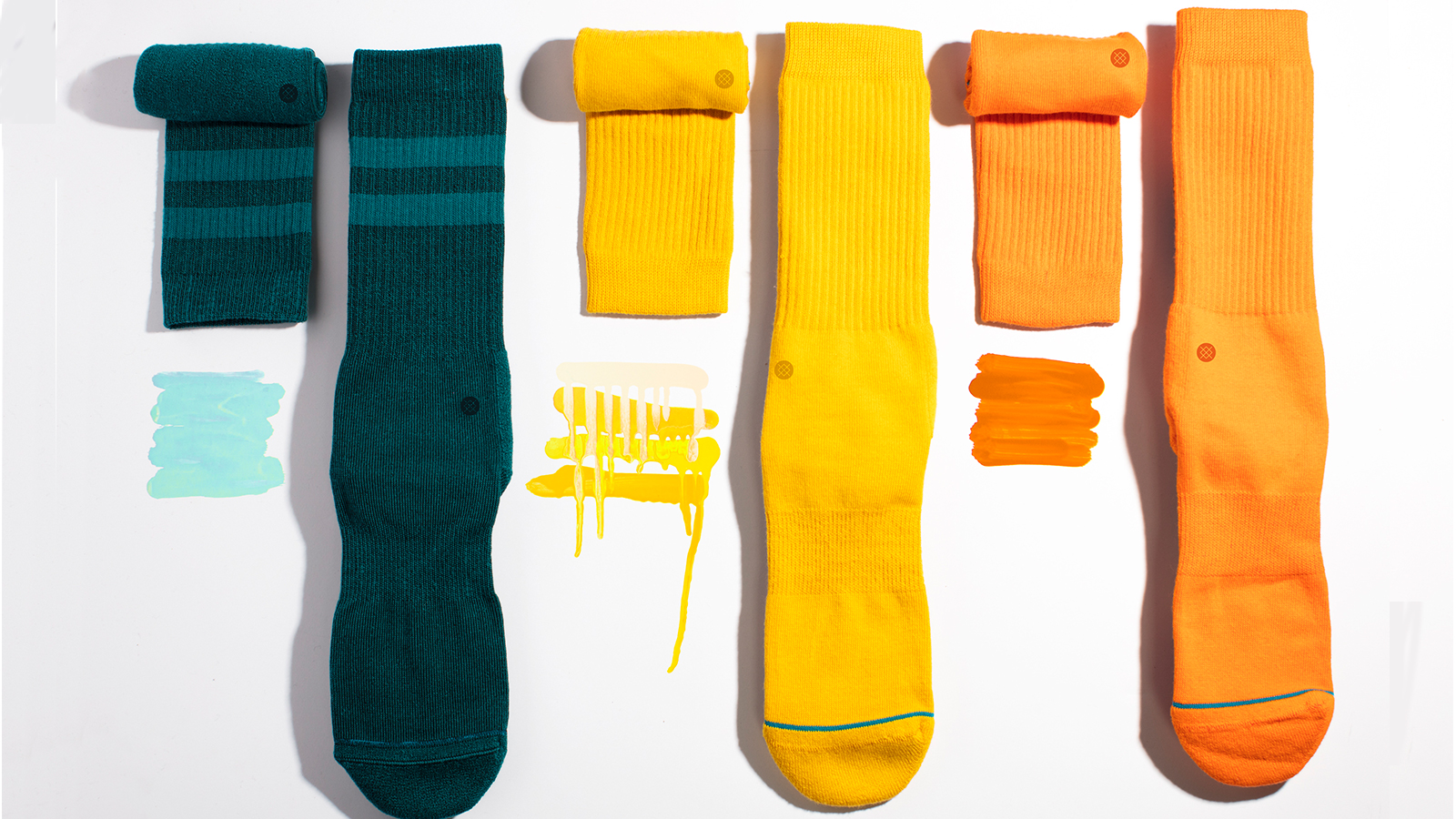 What are your main price points for next season?
Range of product from €8 – €15 being the main price point, though we do make some beautifully curated product that is made in Japan that exceeds the €25 price point
How are you segmenting your boardsports sock collection?
As a rapidly growing brand, segmentation is a priority for us and offering an exclusive product for the boardsports market is at the forefront of that. This includes multiple lifestyle collaborations that speak to surf, skate & snow markets on a seasonal basis. In addition to this, we took everything we learnt from developing performance socks for the NBA and created possibly the best performance skate sock on the market in collaboration with our skate team. The end result can be seen in our Skate Fusion product that incorporates a propriety thread that is incredibly durable and strategically placed support and cushion.
What general trends are you noticing?
We believe that while there may be an underlying trend in solid block colourways, multiple micro trends exist. Within our segmented strategy, we are designing a product that aligns with the micro trends and target demographic on a seasonal basis.
We have had some great wins with our pastels packs and look forward to seeing how this trend may evolve into tie dies and bleach outs.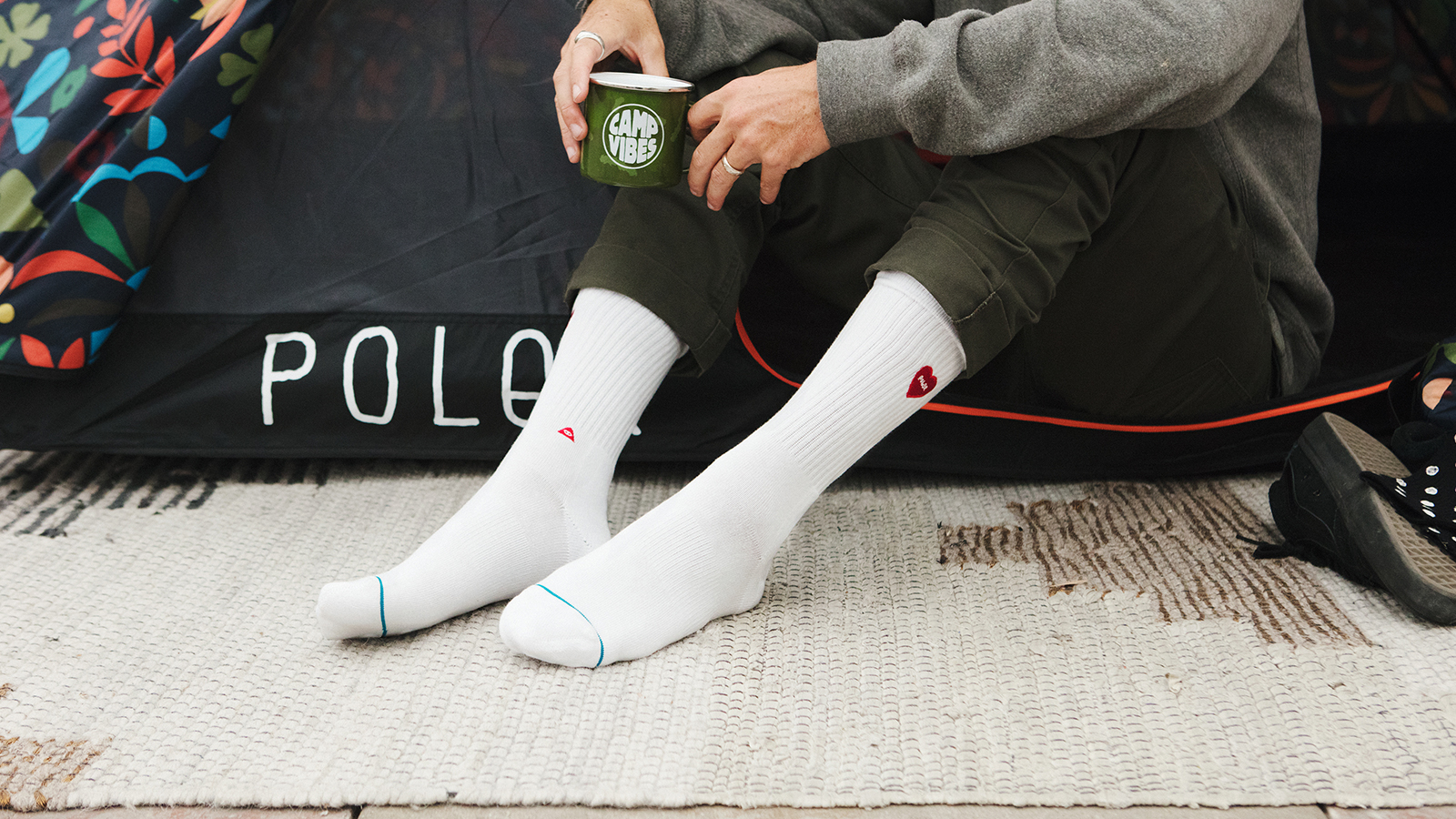 What is your collection theme and which stories are you telling to get customers stoked on socks with a boardsports flavour?
We continue to work with some iconic brands and names in the boardsport world for our Spring 18 Men's launch showcasing our strength in board designs whilst maintaining the quality that Stance has become known for.
We are really excited to be working with Skin Phillips in Spring 18 to bring some of his incredible work to life in our Skate offering. Growing up on the gritty streets of Swansea, South Wales, life could have gone one of two ways for Skin Phillips. But an obsession with the surf and skate culture from an early ageless to his salvation. He began taking photos in the early 80's, contributing to local magazines and building a skate scene that became known all over Europe. After years of couch surfing, he got a job as an Editor/Staff Photographer at TWS and moved to San Diego, where for the next three decades he documented the careers of the worlds greatest skateboarders.
We are also proud of the incredible talent that we continue to work within 2018 – The Artist Series collection is a platform to celebrate Human Originality. Whether working with our punks and poets or collaborating with inspiring artists at various points in their creative path, the Artist Series is a home for self-expression and an open canvas to share the stories and crafts of those that inspire us the most. One of the artists this year is Mark Oblow…. Born and raised in Oahu, Hawaii, and living in CA since 1990, his career started as a sponsored surf and skateboarder at a young age. His creative outpouring in both photography and art has led to critical praise for his vibrant mixed media pieces, highlighted in publications and art shows around the globe. "Moblow" is his namesake DIY lifestyle brand, supporting athletes and artists with a built-in charitable component.
Music continues to be at the heart of all we do, from the soundtrack to the working day to the collaborators that work with, this continues into Spring 18 in the form of Legends of Punk.
What was considered delinquent in the 1970s, the raw, disruptive symphony of punk music's gone from intolerant to influential. For spring, Stance presents the Punk pack, a unique concoction of high-voltage, restless energy showcasing American-born punk bands the Bad Brains, the Descendants, and the Dead Kennedys. Reconstitute the spirit of revolt, rebellion, and most pits through this collection of a methodical disorder.
What makes this product category important to your brand and what are your USPs?
Socks are the foundation of the Stance brand and were our only product category until we launched men's underwear almost 2 years ago. As such the category is hugely important to us, as is the continued development of the category. So much so that we have a SHRED lab (Sock, Hosiery, Research, Engineering & Development) incorporated within our HQ where the team are continually testing and developing product/.
How are you helping retailers sell your socks and educate customers (POS displays, etc.)?
When we first launched in EMEA we had to convince retailers that socks were a category that could drive incremental revenue within their doors and that they justified a dedicated branded rack. Having successfully done that and grown significantly in partnership with our retailers we have evolved our fixture offering to incorporate side "CLING ON's" that help double the SKU offering of our double-sided fixture while maintaining the footprint of the original fixture. As a result, our ROI per SQ FT is very very healthy.
The next evolution of our fixturing is bespoke / custom fixtures where we work with retailers to create a dedicated brand space within their stores to elevate the category and offer more SKU's to their customers. In some instances, we have retailers with 250+ SKU's on offer.
Which technical features are you the most proud of?
The fit, quality and durability are the things we are most proud of – the feedback from the wearer, and their enthusiasm that this is the best sock that they have ever worn – Something we continuously hear about our socks as we do with our underwear.
Everything we do is based around quality and the user's experience of wearing our product and for this reason, we continue to innovate in fit and fabric – Deathless Thread continues to be our standard for Durability – we continue to build the team to ensure that our products are being made from Athlete feedback
What are you doing with materials, colours and textures?
Colour is a huge driver for us as always – we see the Uncommon Solids line take a very bold step forward in 2018. The Uncommon Solid line as described, is our solid colour line that has become a staple with the Sneaker community.