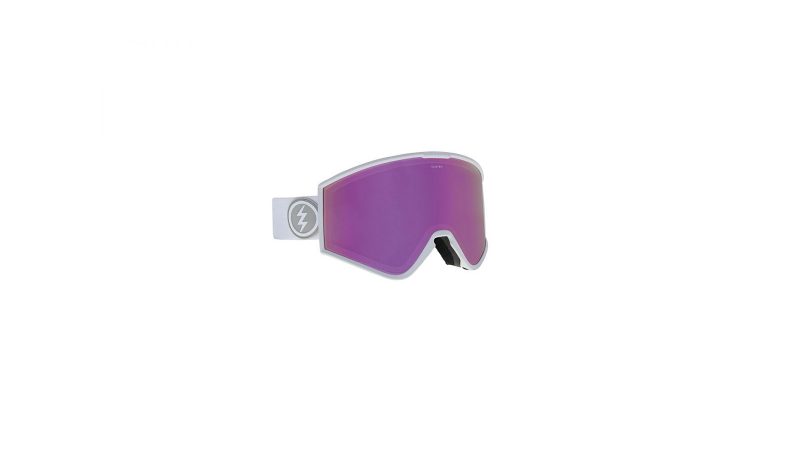 Electric Goggles FW18/19 Preview
Retail Buyers Guide: Goggles FW18/19
Catagory: Goggle
Brand: Electric
What is THE hot new trend in your goggle line for FW18/19?
We have an Electronic Lens Tint Changing Goggle called "The Electron" which allows the user to change tint percentage with the push of a button.
Lenses: What are your most popular tints? Are there any technical innovations to talk about for next season?
We have a 2 Photochromic lens' that adapt to the UV light automatically as well as the "Electron" which is changed by pushing a button.
Frames: What system(s) are you working with? Any innovations / new features here?
Marcus Kleveland's new frame the "Kleveland" features a Keyhole System in the nose piece which will allow some add on features that will change the game!
What about the colour and pattern highlights for 18/19? Are they tied to other parts of your range/product offerings?
We have a louder range than we've had in the past few years, which is an ode to Electric back in the day. I think people will be excited to see us being bolder in our designs and prints. We also have a "Darkside Tort" goggle that is based off our best selling sunglass SKU
.
Which collabs do you have in store?
We do a Volcom collab every season that matches one of their predominant patterns, this year is a black and white halftone pattern that screams Volcom. We also decided to work with Howl Gloves to make a mitten and goggle combo, we worked with them to create a new age military look for both items. Look for a lot of our team to be wearing the Mittens later this season.
Please talk us through your 3 key models for FW18/19?
Our biggest story will be the Electron, It is definitely a head turner! At $400 retail this piece isn't for everyone, but it gives the power to essentially change lenses without ever taking your goggles off!
The Kleveland is our first ever pro model goggle frame! We worked with Marcus Kleveland to come up with a simple and visually appealing staple for our line. At 100-130$ it won't break the bank to look like the best snowboarder in the world. It also features a Key Hole nose that will allow some cool add ons in the future.
The EGG is an update to our best selling EG2. It features a toric lens shape to mimic the human eye. The frame is slightly thinner than the EG2 and sits closer to the face with better peripheral vision. The EGG is compatible with RX glasses. With Pat Moore and Torgeir Bergrem leading the marketing push for this style, it's sure to be a hit!