Giro Goggles 18/19 Preview
Catagory: Goggle
Brand: Giro
Interviewee: Travis Tomczak: GIRO GOGGLE PRODUCT LINE MANAGER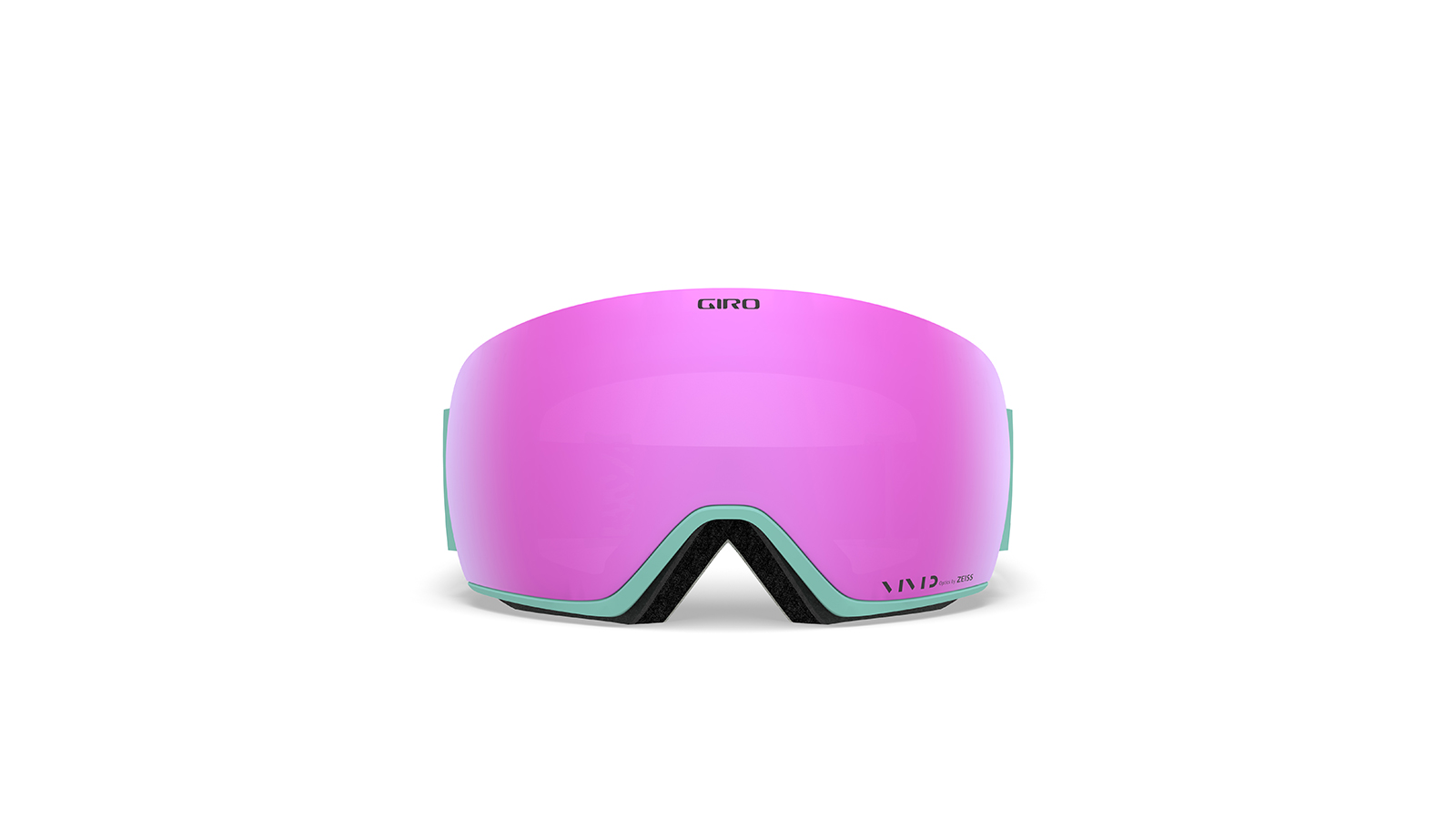 What is THE hot new trend in your goggle line for FW18/19?
Innovation & Adaptation- We have the new AGENT and EAVE goggles featuring the infinity lens providing an enhanced visual and aesthetic with VIVID lens technology. Featuring a quick change magnetic lens system and ADAPT STRAP a customizable strap option. These features allow the user to adapt to light conditions and adapt their personal style.
Lenses: What are your most popular tints? Are there any technical innovations to talk about for next season?
VIVID is by far our most popular lens story with an exclusive spectral curve to enhance contrast and boost confidence on snow. VIVID is available in 9 lens options ranging from Cat4-Cat1 and comes standard in 10 models.
Frames: What system(s) are you working with? Any innovations / new features here?
The Agent and Eave models are a new take on how a goggle is finished, we wanted the goggle to have smooth transitions from the lens, to frame, to strap, to the integration with the helmet. We did so by creating the infinity lens, Adapt strap, and aligning our Evak vent system with our helmets. In the end, these pieces have a unique aesthetic reminiscent of your favourite Apple product.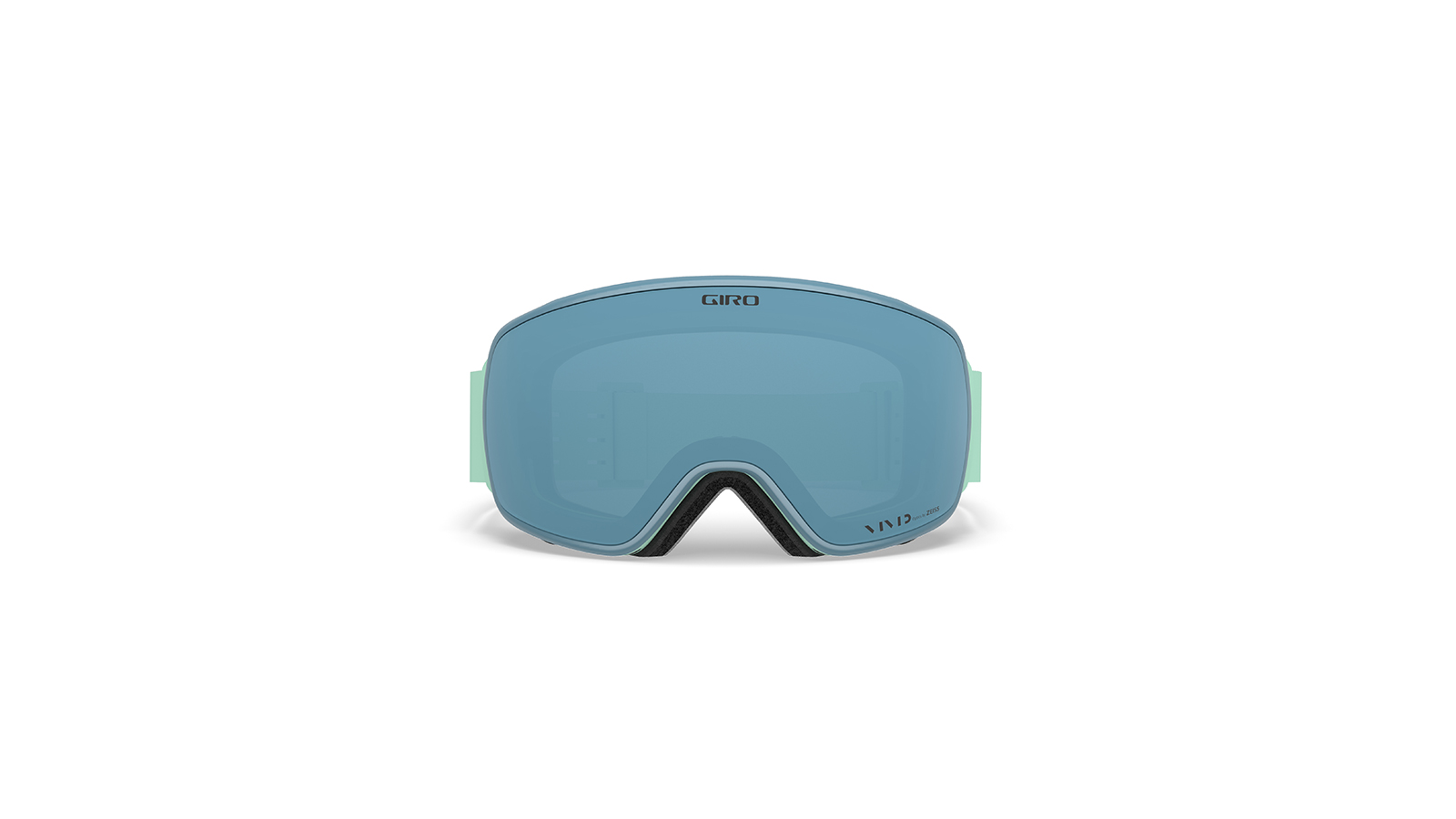 What about the colour and pattern highlights for 18/19? Are they tied to other parts of your range/product offerings?
Our process on the graphics side of the line is to design colourways according to different things we like at Giro, as we believe that interests, cultures and aspirations in our customer base can be very wide and different. We want to have enough options in our line to define different style endeavours, as long as they are aligned with what we like and believe is beautiful. This year, our graphic line comports 4 main stories, with several different graphics per story;
ARENA: this is our more performance oriented, technical story. It will resonate more with riders who are attracted by the technical side of the sport, e.g. wearing Arc'Teryx or Mammut Outerwear for example. The colour palette includes some basic colours like our light grey, popped with more bright colours, like for example our new bright blue this year: glacier. In terms of materials, we like to play with things that feel and look technical, like TPU, ballistic fabric, rip-sop, knit fabric…
OUTDOOR CLASSICS: Our Outdoor Classics story relates more to the outdoor world, as its name indicates it. It will feature more earth tones colours, like our new Dark Red or Midnight. It can also have a more retro/vintage look according to the different graphics. This story will resonate more with people into brands like for example Poler, Patagonia or Topo Design. In terms of materials, we are trying to create a warmer feel with heather and suede among others.
MOROCKIN': Each year, our graphics team goes on a trip to get inspired and define general directions for the line. This year, they went to Morocco. Although the inspiration they got from that trip can be found all through the line, the Morockin' story is the one with the most direct inspiration from their trip. In terms of colours and materials, it can look close to what is found in the outdoor classics story. But the patterns are unique, and definitely, offer some kind of oriental feel to the story. The over feel is elevated and feel richer, thanks to materials that can remind the Morocco culture, like leathered or wool for example.
NATURAL RHYTHM: For this story, our designer's express things that they observe in nature with their own spin and perspective on it. It creates unique patterns that offer an elegant organic feel, reminding pieces that can be seen more in the street or fashion world. Nature has a broad definition in this case, as it can go from flowers to broken computer screens.
Which collabs do you have in store?
We will be presenting the following Collabs:
WOLFGANG MAN & BEAST
PROTECT OUR WINTERS
LUCAS BEAUFORT
Any interesting marketing stories?
The VIVID lens technology will still be a highlighted story for the goggle line supported by new models AGENT & EAVE, ARTICLE and LUSI.
Please talk us through your 3 key models for FW18/19?
AGENT(Unisex) & EAVE(Women's)- Innovative new lens design utilizing the infinity lens tech featuring VIVID offering superior optical performance and a unique seamless aesthetic.
Introducing ADAPT STRAP allowing the user to easily change their look. This goggle comes with 2 VIVID lenses, EVAK vent tech, OTG friendly.
ARTICLE (Unisex) & LUSI(Women's)- New goggle, new features, same price. We wanted to focus on a price point in the market that had been a bit stale where we felt the consumer wasn't getting enough value out of their spend. So, we developed the ARTICLE & LUSI; featuring 2 VIVID lenses that are easily interchangeable using our SLASH SEAL system, complemented with the new ADAPT STRAP allowing the user to adapt their lens to the changing weather and their strap to their personal style. These goggles feature EVAK vent tech and OTG friendly. Offering an incredible performance and value.