Picture Continue To Push The Boundaries Of Sustainable Outdoor Products | Q&A With Co-Founder Julien Durant
French brand Picture has one main goal: to create eco-friendly outdoor gear that is both stylish, functional and has minimal adverse environmental effects in all aspects of production. Having successfully made the move into the Outdoor market they recently launched a wetsuit range that was made entirely from a revolutionary material called NaturalPrene. We spoke to Picture's co-founder Julien Durant to talk about how the brand is constantly pushing the boundaries to find innovative new ways to create sustainable technical gear.
How's all with Picture?
The brand's internationalisation has increased 40%, mostly thanks to the Germanic market (+40%), then the Scandinavian market (+20%) and finally thanks to the North American market too (+100%).
We also tried diversifying in the summer season by entering into the surf market which we have received very positive feedback on so far.
Finally, concerning environmental innovations, we are launching several breakthrough ideas that the market and the industry are receiving with positive vibes.
Please tell us how your move into the Outdoor market went?
Several of our outdoor distributors love the brand's DNA and values. Thanks to that, they challenged us to increase the lines we already have by creating a specialised outdoor product category. The buyer and final consumer brand perception is really positive and Picture is starting to have a legitimate position in the outdoor market.
In terms of marketing, we have communicated our ethos of travel, riding, sharing outdoor values with friends etc, for two years which has also helped us to keep a credible position in the outdoor market.
To illustrate this fact, we have created the Summer Expedition line for next summer. We were inspired by the rapid pace of big capitals in the north with contrasting urban and mountain identities. We wanted to bring sport and city together, to create a range that would combine technical features like breathability, insulation, and waterproofness, with on-trend, urban designs. This collection will take you from outdoor adventures to the office, from bike rides to subway commutes. Using eco-friendly fabrics, the Summer Expedition Line draws inspiration from nature, set to accompany you on all your wild or urban jaunts!
Actually, it is our customers who asked us for a summer line to wear for outdoor activities such as hiking or trekking.
Furthermore, next winter we are offering a new DWR treatment to protect the Adventure collection and some of the bags. It's a 100% Natural DWR treatment from beeswax that you just have to rub on the part of the clothing that you want to be waterproofed and then you have to melt the wax into the fabric using a hot iron.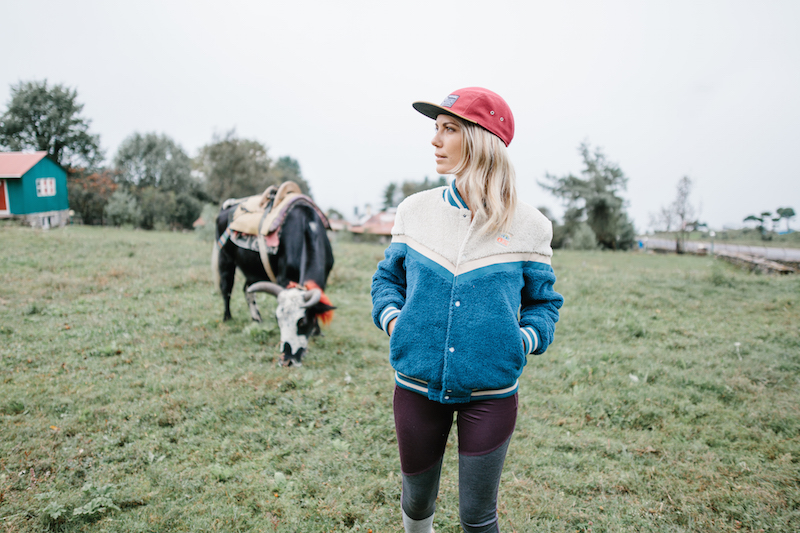 What products did you launch with the move into Outdoor?
We created a DWR treatment dedicated to the Outdoor line which we are calling Beeswax – a 100% Natural DWR treatment from beeswax. Barbour invented this idea some years ago and we just adapted it to suit the Picture DNA.
We have also designed accessories around Outdoor with cotton bags, drinking bottles, etc.
Did you expect to open new retail doors, or simply improve your offering to current doors?
Of course, we are expecting to open new retail doors. We are targeting distributors such as Globe Trotteur and we just started to work with REI.
What product categories are you working with across Outdoor?
Bags, outerwear, layering, & other accessories such as drinking bottles, thermos flasks etc.
Could you explain the technologies you are currently working with to make all products greener?
We are using the same eco-friendly fabrics, e.g. recycled polyester, and keeping the same labels, such as Green Plus, but we are always trying to push the limits to find new eco-friendly fabrics such as the Biodegradable Layer or the natural DWR treatment Beeswax.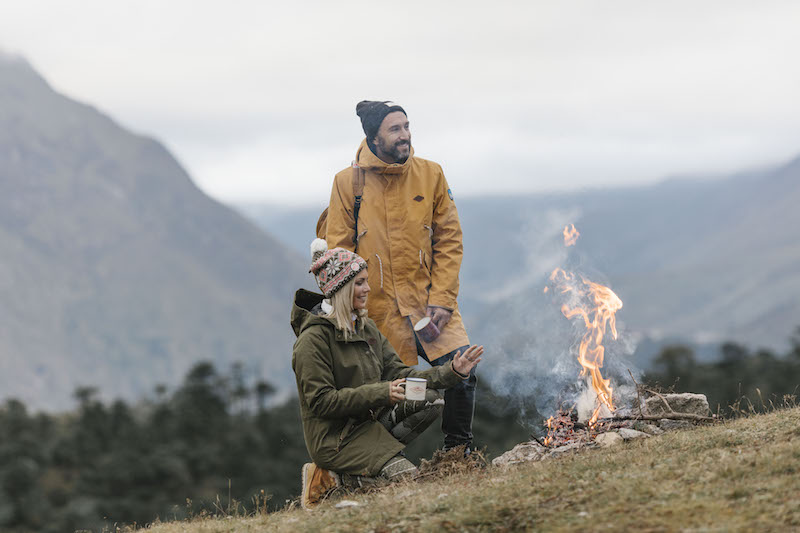 How is the surf market going for you? Please update us on your wetsuit program. 
We are still using NaturalPrene: a natural rubber coming from a Malaysian plant called Hevea, and we kept the eco-details which make our wetsuit range as eco-friendly as possible by using products such as eco-friendly water-based aquaglue,100% recycled polyester inside & outside lining, etc.
We launched our first wetsuit line in May 2017 and since then we've noticed a great growth for the women's line in comparison to the men's, which is stagnating. Men are conservative but we will persist to change mentalities.
In general, the brand is well perceived because we have created a great product line, keeping the same DNA and without green washing.
What's new in your winter program this year?
ProKnit Series Technology: Picture worked again on the ProKnit Serie Technology range with a new jacket & bib added to the collection.
The ProKnit Serie Technology is dedicated to real explorers always looking for new experiences thanks to a multi-density knitted construction. It is a big step forward in the outdoor industry as, until now, almost all technical shells have been limited to woven construction. Knitted fabrication offers wearers clear benefits in terms of breathability (seamless construction), waterproofness (PFC Free), comfort (natural stretch), and resistance to abrasion (thanks to body mapping construction). The ProKnit technology is also significantly more eco-friendly, using one large piece of knitted fabric, thereby eliminating scrap fabric from pattern cuts. Knitting a technical jacket instead of weaving it is a radical and innovative choice that allows us to answer specific needs and body requirements when skiing or snowboarding.
We decided to launch a hybrid jacket & pant (mix of ProKnit fabric and classic polyester fabric) because knitted is actually weaker than woven.
Beeswax: A 100% Natural DWR treatment from bees wax dedicated to the Adventure line
World's first biodegradable nylon-based product: After five years of research, looking to enhance the polyamide formula, Picture is proud to introduce the Earthen layer – the world's first biodegradable product made of polyamide 6.6 yarn Amni Soul Eco ®.
It can break down slowly in landfills even where there is a lack of oxygen. While other fibres need decades to break down, it takes less than three years for Amni Soul Eco ® to disappear from the planet.
Its biodegradable property makes it a sustainable option to reduce pollution caused by waste, contributing to a better world for future generations. It is also 100% recyclable, reusable and Oeko-Tex® certified (standard 100, class 1). In addition to a high environmental value, the Earthen layer offers all of the benefits expected from a polyamide product: soft touch, comfort, breathability, moisture management, easy-care & fast drying.
What's next for Picture? Which markets do you hope to achieve the biggest success in over the next year?
We really want to develop the outdoor products category and become a major actor in the surf industry.