Snowbound – A New Photography Exhibition At House Of Vans, London
Photographer Sam Mellish will be showcasing a new photography exhibition entitled 'Snowbound', with accompanying work from Matt Georges launching Thursday January 25 at House of Vans, London. The exhibition will focus on the GB Park & Pipe team and their journey working towards the upcoming winter Olympics.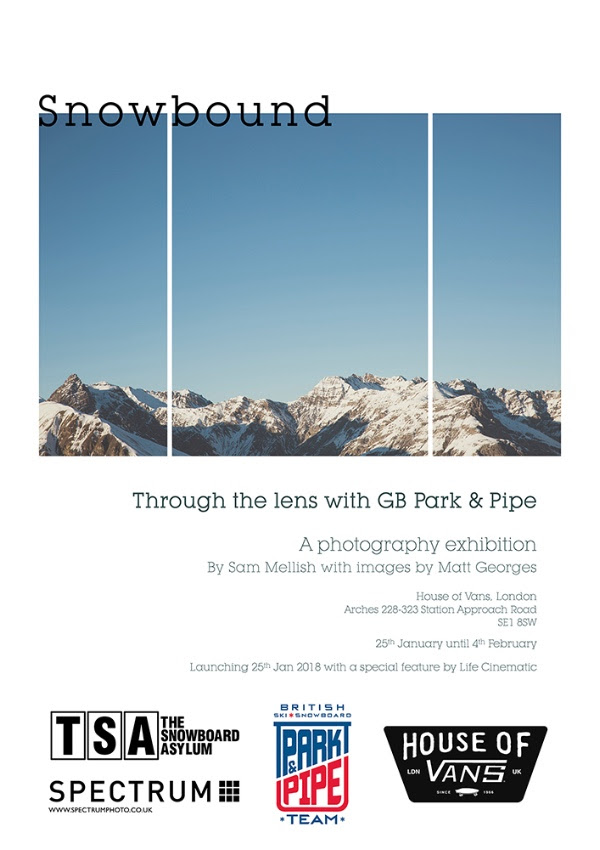 Press Release: Following in the footsteps of GB Park & Pipe, Great Britain's freestyle ski and snowboard squad, Snowbound is an exhibition of photography which documents hard work, determination and pushing boundaries. This new project, supported by French snowboard photographer Matt Georges, explores what it takes to be in this elite team as they train and compete on the global circuit.