Italian Market Intel: Early Season 17/18
Editor's Note: This market intelligence report was written mid-late November for Issue 89, released late December. Stay tuned for our annual market intelligence report from each region.
We nearly have a new election law in place, which means we can now go to vote for a new parliament in Spring 2018. FINALLY! So election campaigns from the different parties are in full swing, for what will be an important vote for our nation after years of governments and prime ministers who have not been elected by the people. Our biggest issue is the big state department, combined with our low rate of GDP growth, our yearly growth which is estimated around 1%, which means pressure once again from the EU. By Franz Hoeller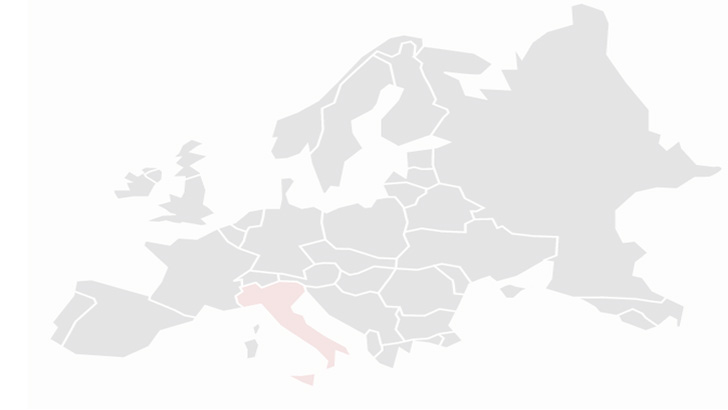 A lot of boardsports retailers are having a hard time getting any kind of bank loans as the different credit institutions are more cautious than ever before. This means that stores need to work with their own cashflow and often need help from suppliers with long payment terms or else they get into serious trouble as when goods don't always sell as fast as they'd like. Often it means that be bigger suppliers get their money in time but smaller brands often are last in line and struggle to do business in Italy. This results in a new way of thinking for shop owners and brands. More and more store owners are moving away from a two season pre-book model and are focusing more on ordering more quick-strikes, special drops and stock orders. This means more work on the one hand but on the other hand, more product news for the consumer and a better way of splitting payments through the whole year.
Margin has also become a big topic in our industry today. The old 2.0 or 2.2 is often not enough for retailers so buyers, especially from the bigger stores, are searching for opportunities for bigger margins, as Marco Minoia, owner and CEO of the Minoia stores from Brescia tells us.
Alex Berger from Fakieshops says: "The brands and products we stocked in the early 2000s have been exclusive to our industry and we have been an institution for our customers to buy these products from in our area, but now the offering has tripled or more and stocking new products every few months has become crucial to compete against other retailers and online.
Skate and snow hardgoods sales are sold a lot online as the variation of product in the physical stores has decreased a lot over the last few years. Margins on hardgoods are lower and a lot of store owners simply can't afford to give hardgoods a lot of space when they need space for products with higher margins. This is done resentfully by most retailers as hardgoods are their real passion and the reason why they started the business.
Good news for our 17/18 snowboard season is that we had the first snow and cold temperatures by mid-November, so the resorts have time to prepare and stores are happy as consumers in prepping for the season. According to different retailers I spoke to at Skipass in Modena (biggest winter sport fair in Italy): Lib-tech, Capita and Union are ruling the core market and have good traction with the core consumer. Burton is making some good noise with their Step On project and brands like Nitro and Salomon are solid as always.
Skate apparel is trending heavily with Thrasher still leading the pack, a best seller for nearly every skate/streetwear store. The fake product on the market, which is sold in the so-called 'fast fashion' stores is really frustrating for many retailers. When a product sells like crazy, everyone wants to get their slice, unfortunately.
On the skate hardgoods distribution side we have a switch from NHS (Independent, Santa Cruz, Mob..etc.) which is now distributed by BLAST! out of Sergen (MI) from November 1 2017 onwards.