Snow Avant Premier On-Snow Demo, La Clusaz, January 14-16
For the launch event of the on-snow demo season Sportair invites European retailers form the UK, Switzerland, Benelux, Spain and Scandinavia to La Clusaz to meet more than 50 brands and to discover for the first time their new range of snowboard products for the 2018/19 season. Last year's event, which was the 16th anniversary of the test, saw 416 retailers and 760 people attend from all over Europe and partake in 3323 tests over the 3 days.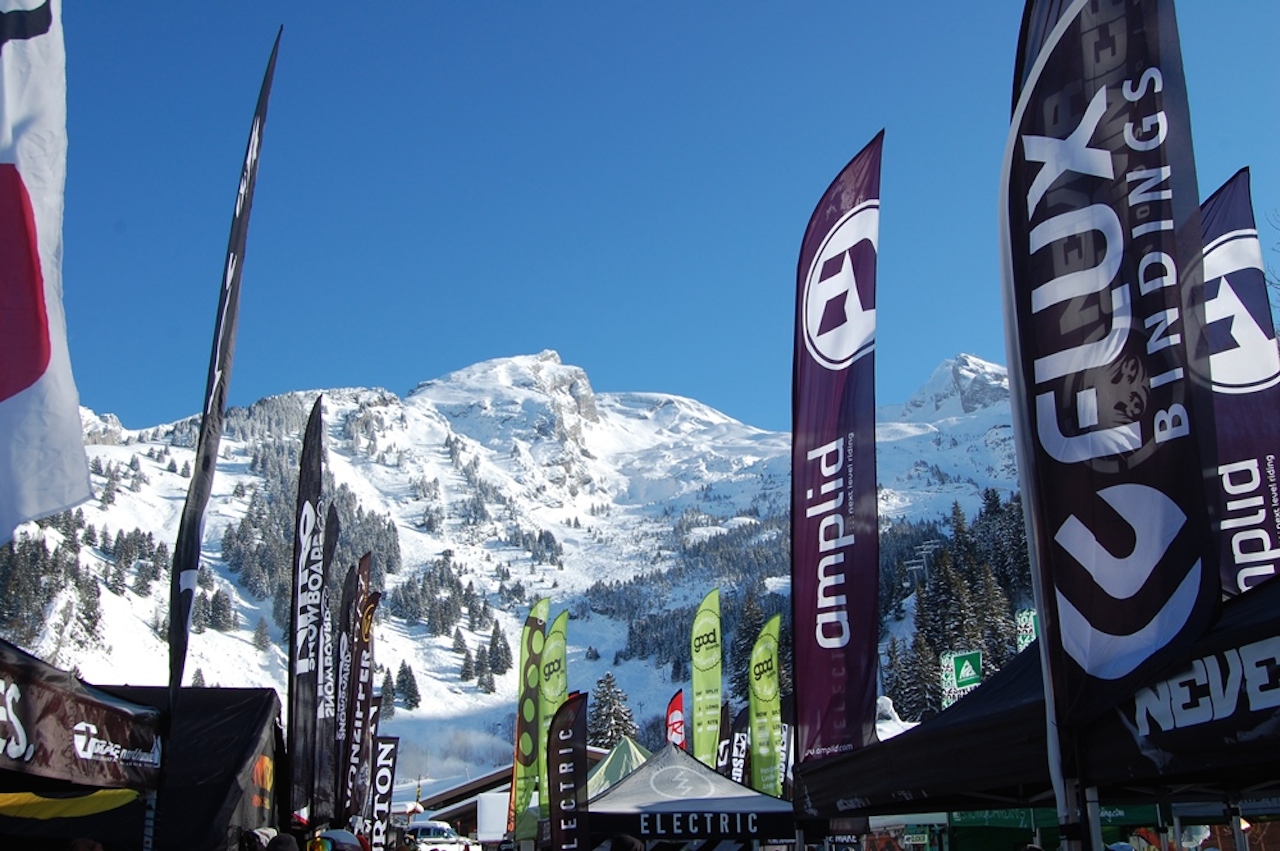 The demo is divided into two parts, firstly the outdoor test village where the exhibiting brands have everything you want to test on snow in a considerably expanded area with a third row of popup tents added last year and the 450m2 showroom tent in which visitors can find not only soft goods, boots and accessories brands but also an exhibition wall with the highlights from all the snowboard brands. Brands registered at time of going to press include: Amplid, Anon, Bataleon, Bent Metal, Boa, Burton, Capita, CLWR, Deeluxe, Drake, Dragon, Dupraz, Flow, Giro, Gnu, Jones, K2, Karakoam, Lib-Tech, Lobster, Melon Optics, Never Summer, Nidecker, Nitro, Northwave, Now, Picture, Pow, Ride, Rome, Rossignol, Roxy, Salomon, Sims, Slash, Smith, Stance, Switchback Bindings, Union and Yes.

New this year following the increasing trend towards renting snowboards will be a Rental Corner, where retailers can discover the best rental snowboards, bindings and boots for their shop. Each day in the showroom tent the bar is open and a free hot lunch is available for all the ravenous attendees. This is also the place to relax between rides and grab a cup of coffee. From 5pm each evening there's a 'happy hour', which is the best time to debrief your riding day, speak with reps, retailers and press and have a look at the exhibition wall to choose which board you will test the next day. On Sunday night, visitors and exhibitors are welcomed to the Snow Avant-Première party in downtown La Clusaz.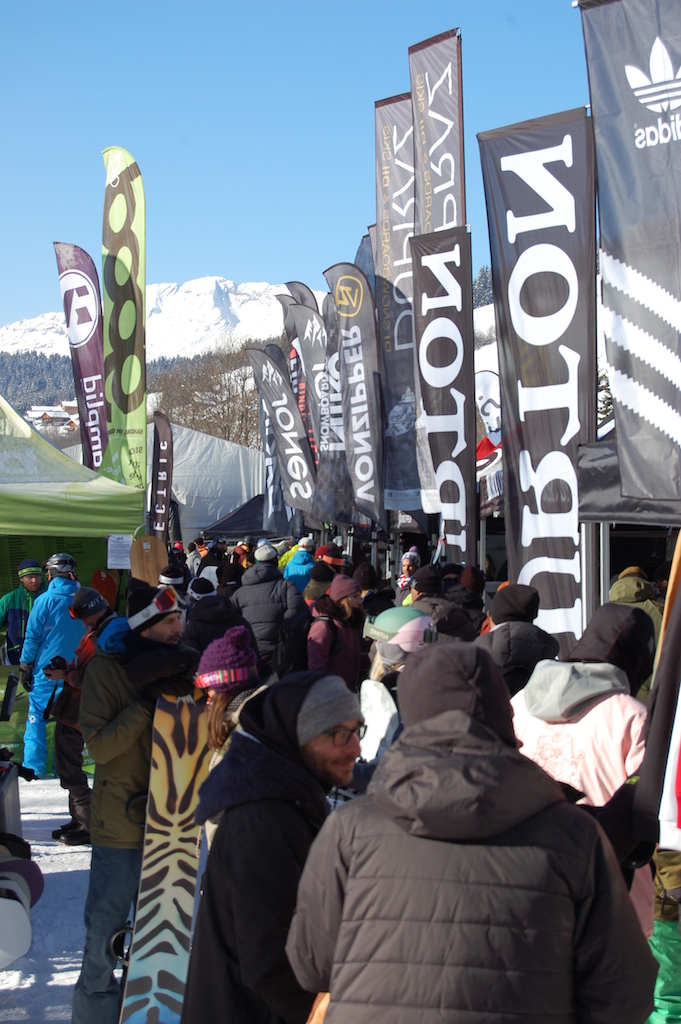 Retailers should download the Sportair Mobile App, which was successfully introduced last year and allows retailers to mark their product testing, in real time, and to exchange files with exhibitors on the spot. This is all saved on a personal account for every visitor, meaning they'll have a record of what they tested at the show. This works in conjunction with the simple data recording system based at the entrance to the outdoor tent park. Retailers should also take the opportunity to visit ASAP, Sportair's soft goods show which is held in Annecy over the same time period, in brand stores and an ASAP specific showroom and is followed by an early evening cocktail dinner and accompanying fashion show at the Imperial Palace.
Two people per shop are invited and each invitation includes: 2 access badges, 2 ski passes for the La Clusaz resort, 2 breakfasts and 2 lunches. If you are more than two or if you wish to extend your journey, there is a special offer of 50 euros extra per person, per day. For people coming from abroad, the organizers provide a return trip shuttle service from Geneva Airport to La Clusaz and preferential prices on accommodation. Looking forward to seeing you at the on-snow season opener.
As usual we welcome retailers all day long from 8am to 8pm and provide them ski lift, the official SAP T-Shirt, breakfast and tea/coffee all day long, lunch ticket, after ride beer.
We will have a DJ set on Sunday and a play Nitro 28 Winters movie on Monday – with the speech of Tommy Delago himself.
We are happy to announce more than 260 shops already registered – The Resort of La Clusaz is ready to welcome our testers.
If you never been there, now is the time to discover La Clusaz that just get in the top10 Ski Resorts according to Snowmagazine => http://www.snowmagazine.com/features/1208-top-tens/the-top-10-ski-resorts-in-the-world-2018