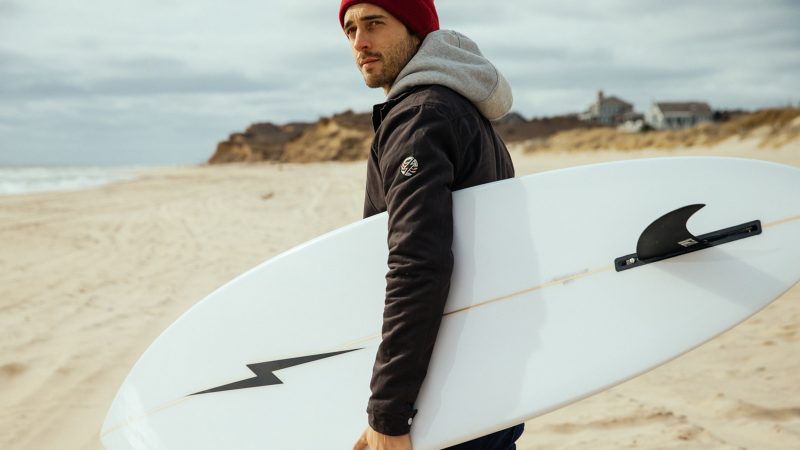 Lightning Bolt Men's Surf Apparel FW18/19 Preview
Retail Buyers Guide: Men's Surf Apparel FW18/19
Catagory: Cold Water Surf Apparel
Brand:  LIGHTNING BOLT
Interviewee:  Maria Nogueira – Communication Officer
NEW LIGHTNING BOLT FALL WINTER 18|19 COLLECTION
Lightning Bolt is an authentic heritage love brand. We define ourselves by people's interaction and experiences and we're inspired by our legacy, a story of products designed to withstand a lifestyle through elements and to represent a simpler way of life.
The Bolt Man lifestyle is original and progressive, whilst carrying a sense of learned heritage. We continue to approach classics in a considered way, focusing on smartness and practicality, combining performance and style of the 21st century.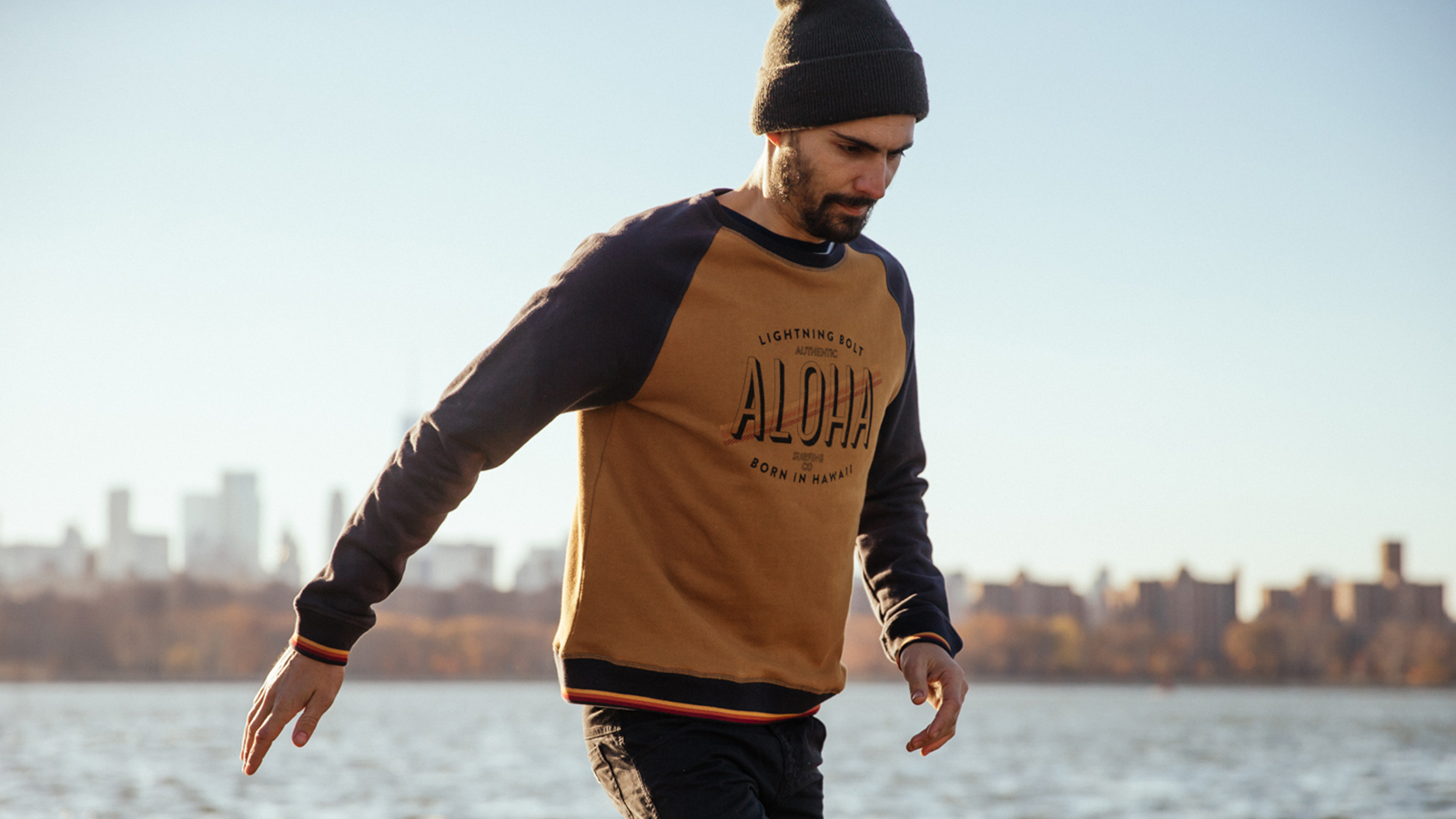 This means minimal clean but with emblematic colourful imagery and original artworks. The desire to connect with nature and self-expression continues to inform our aesthetics, as outdoors utility is combined with contemporary spontaneous.
Retro influences are reinterpreted: archive surf styles and iconic branding is revived, as a sense of cultural nostalgia inspires a mix of old and new, of real and fake. Through stripes, checks, original artworks and floral overall patterns, this collection is an overall appeal to the senses: colour on colour, the texture of texture. A nostalgia worn in a modern thrown-together manner, style with soul.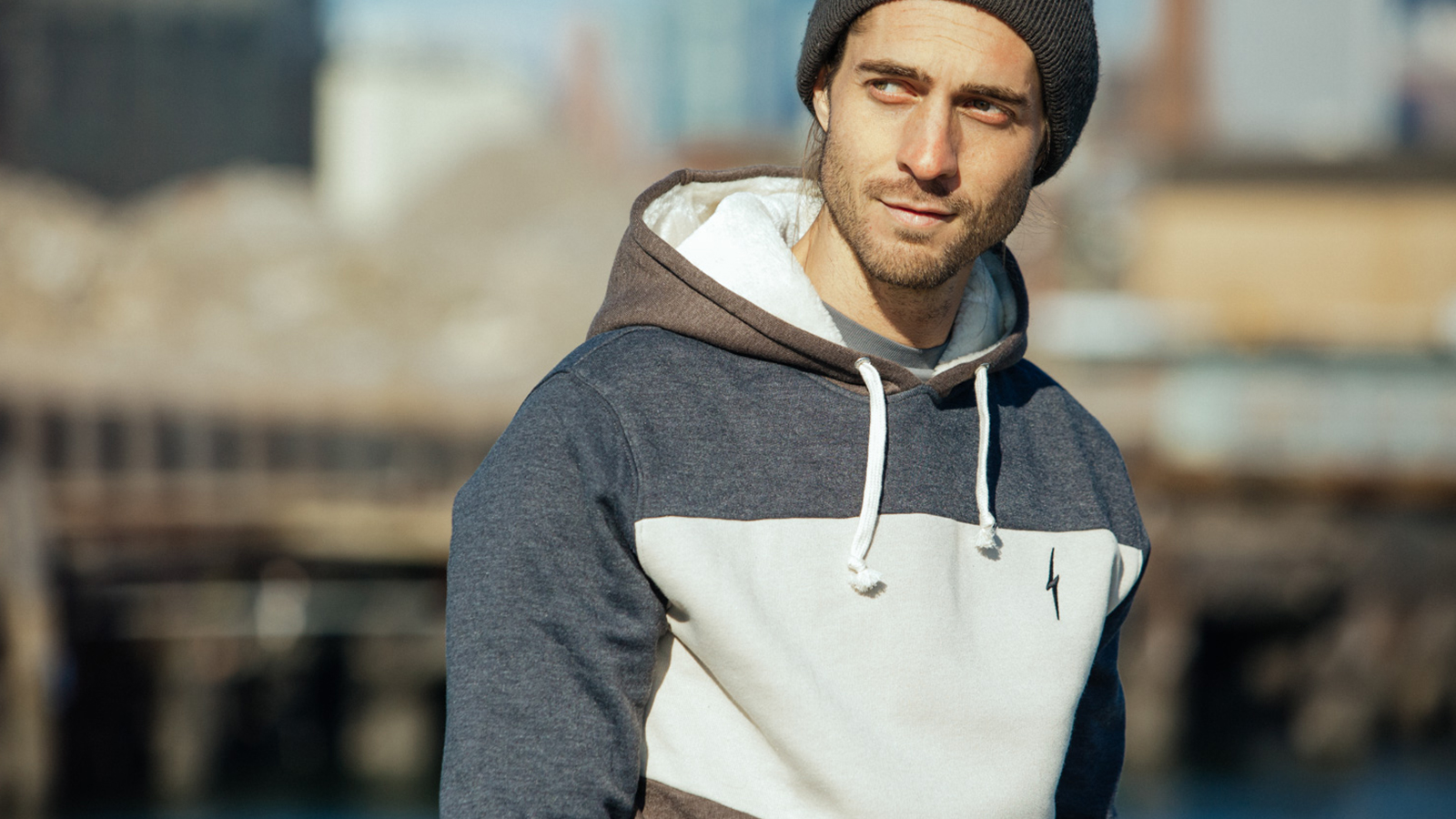 Classic silhouettes find a new expression in this collection and are reworked in oversized proportions, becoming more 'allclusive', as shapes feel contemporary and youthful, almost with a genderless quality.
Distinctly 1970s in colour palette and textures, where obvious bright tones are replaced by more muted, gritty, trans-seasonal colours, the new FW 18|19 Lightning Bolt collection presents the traditional surf/ sports colours tweaked and intensified by dazzle fabrics that feel both new and nostalgic.
This season is heavy on heritage fabrics, such as flannels, corduroys and heavy twills with shearling, together with soft warm versatile and comfy fleeces.
The new FW18|19 collections is a consistent and versatile range in the sense that works through the season and life's moments, for active lifestyles with cool and comfortable looks. From SoCal endless laid-back appeal to urban NYC surf lifestyle, we celebrate the spirit of vintage Americana.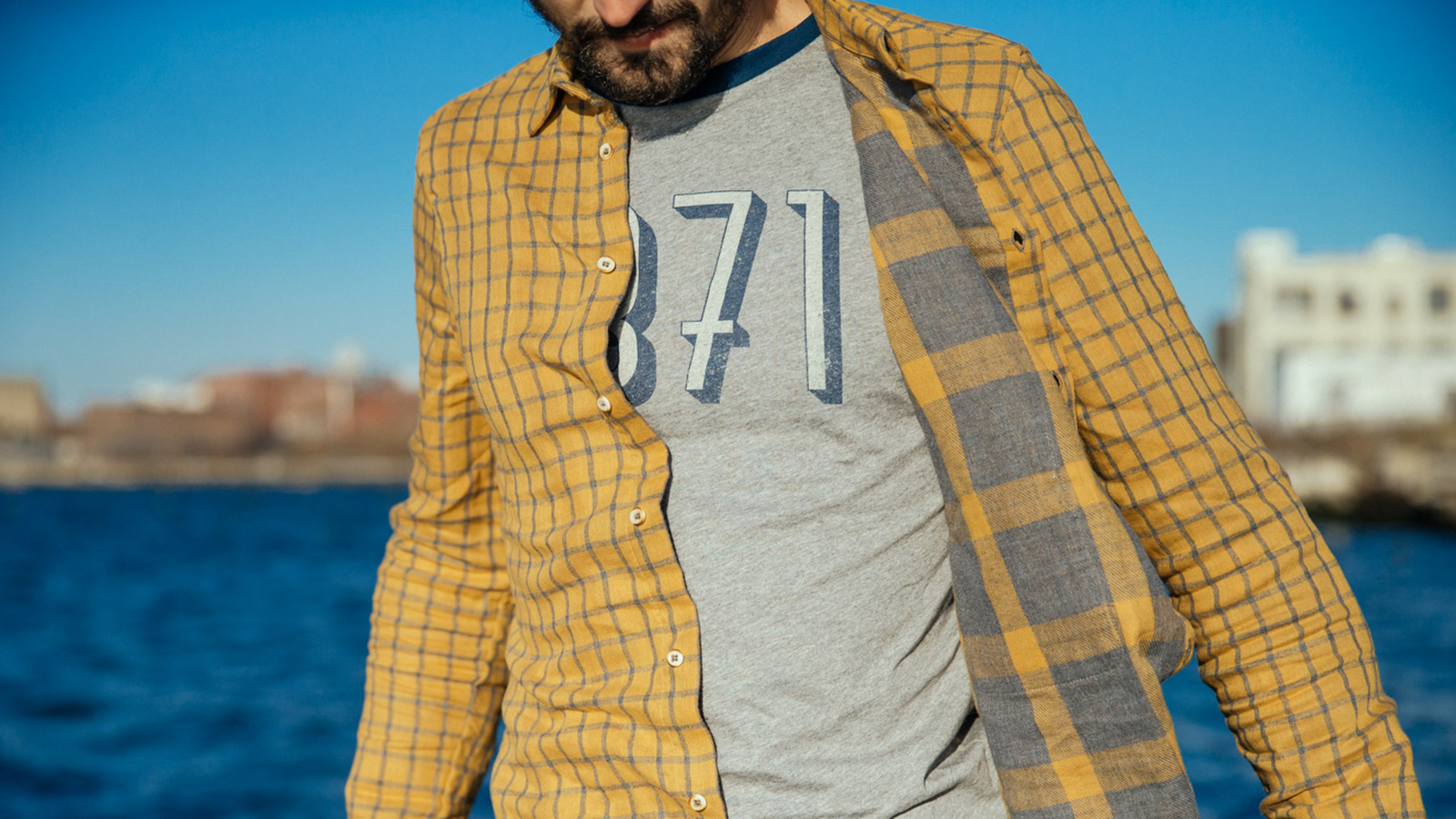 As a capsule drop for winter, Lightning Bolt welcomed Daily Day to design an experience far beyond fashion. Daily Day is an urban Portuguese brand, that mingles craftsmanship on tailors and stitches with a multidisciplinary cultural project. This capsule is a unique reinterpretation of the authentic American coastal living. A timeless hype collection, seven days a week.
Born in Hawaii in the summer of 1971, Lightning Bolt was comprised of Gerry Lopez and Jack Shipley at the time of its inception. Lightning Bolt at its core represents a philosophy that surfing, in its truest form, is a way of life rather than just another sport. Those behind the brand redefined surfing in the 70s as the sport and the lifestyle that surrounded it moved away from the traditions of the past and exploded into a new frontier of progression. Today the Bolt is still a symbol that embodies the spirit of that mythical antihero. The brand celebrates the passion of the individual and how surfing is one of the purest ways people can connect to nature while at the same time using it as a canvas for self-expression.
The company prides itself on manufacturing premium product for the conscious surfer that emphasizes quality, style and utility as well as supporting local manufacturing. Lightning Bolt remains committed to the ethos so aptly captured in its logo; Lightning Bolt: A Pure Source.