2018 European Rip Curl Grom Search Series
Rip Curl's GromSearch Series returns in 2018 searching for the best young surfers in Europe. Big names such as Gabriel Medina, Matt Wilkinson, Steph Gilmore and Tyler Wright have all previously competed in GromSearch competitions.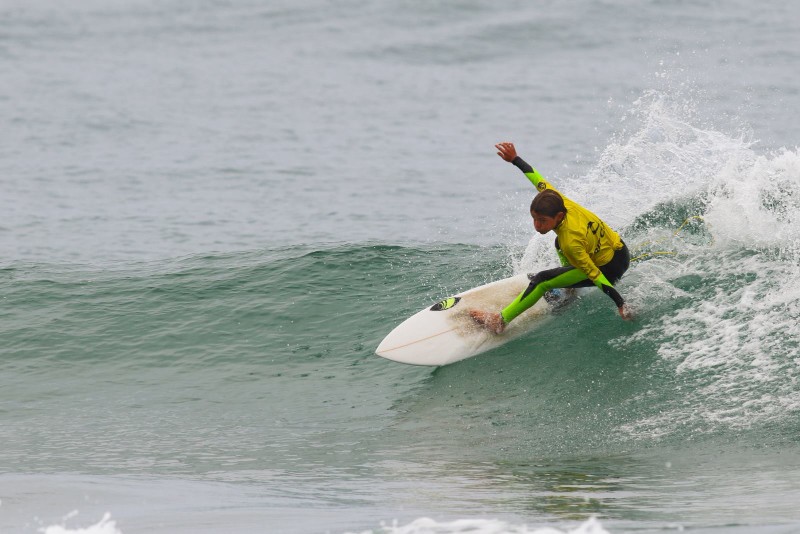 Press Release: Thanks to Rip Curl's partners, Citroën, Smith, SeventyOne Percent, FCS, and Gorilla, the European GromSearch series will be back in 2018 looking for the best European surfers under 16.
50% of International GromSearch winners qualified on the World Tour… Who will be next?
Since its inception in Australia in 1999 the GromSearch series has continually unearthed the next generation of surfing stars such as 2014 World Champions Gabriel Medina & Stephanie Gilmore and 2016 & 2017 World Champion Tyler Wright.
The GromSearch is seen by most of the kids as one of the best and funniest event in the world. It offers young surfers under 16 (girls and boys) the chance to show off their talents in the environment of a friendly and relaxed competition.
The Rip Curl GromSearch series started in 1999 as a one-day event at Jan Juc in Victoria, Australia. Since then it has developed into the strongest international series for 16 year and under surfers in the world. With parallel Rip Curl GromSearch series in over 20 countries, it has become a crucial stepping-stone in the development of elite junior surfers.
Current WSL World Tour surfers (2017) who have competed in the Rip Curl GromSearch include:
Matt Wilkinson (Australia), Gabriel Medina (Brazil), Kolohe Andino (USA), Felipe Toledo (Brazil), Jordy Smith (South Africa), Nat Young (USA), Leonardo Fioravanti (Italy), Tyler Wright (Australia), Stephanie Gilmore (Australia), Malia Manuel (USA), Sally Fitzgibbons (Australia), Nikki Van Dijk (Australia) and Tatiana Weston Webb (Hawaii)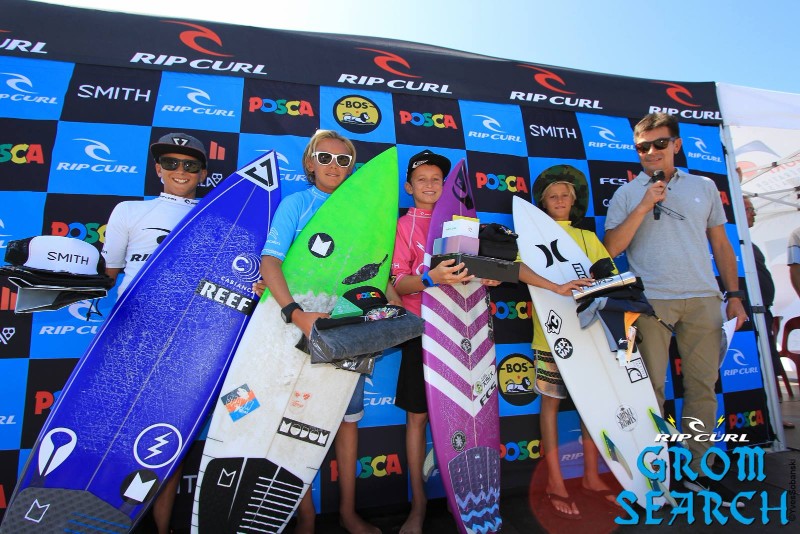 The best Groms surfing the best European waves
The European GromSearch series has revealed some amazing talents in the past such as Mathis Crozon (FRA) and Juliette Brice (FRA)(2015 European winners), Lens Arancibia (FRA)(2014 European winner), Leonardo Fioravanti (ITA)(2013 European/World winner) who are now for most embracing pro surfing careers.
This year, Rip Curl will travel to 15 spots in 7 European countries (France, Spain, Portugal, United Kingdom, Ireland, Italy & Netherlands) searching for the best up and coming surfers. This year, 3 stops will be added to the schedule: Ireland, Portugal (Porto) and Spain (Salinas)  
All Rip Curl GromSearch events include boys' and girls' divisions in 16-and-under, 14-and-under, and 12-and-under age groups. Surfers receive points for their results in each event, which then count towards a National GromSearch ratings system. The best under 16 boys and girls from each country will go straight to the World Finals.
The International GromSearch Finals will be held "Somewhere" in one of the best spot in the World in spring 2019 and Rip Curl will only reveal the location of the final a few week before the event to keep the excitement all the way to the end !
Full 2018 Schedule
FRANCE
Tartane, Martinique: 10th & 11th of February
Hossegor, Landes: 26th & 27th of May
Anglet, Basque Coast: 9th to 15th of July (Waiting Period)
Lacanau, Gironde: 15th & 16th of September
SPAIN
La Arena, Biscaya: 14th & 15th of April
Somo, Cantabria: 5th & 6th of May
Salinas, Asturias: 1st & 2nd of September
UK & IRELAND
Croyde bay, Devon: 16th & 17th of June
Newquay, Cornwall: 1st & 2nd of September
PORTUGAL
Costa de Caparica: 12th & 13th of May
Porto: 19th & 20th of May
Peniche: 27th, 28th & 29th of June
ITALY
From 10th of April to 10th of May (Waiting Period)
NETHERLANDS
Scheveningen: from 22nd of September to 18th of November (Waiting Period)