Boardriders (Quiksilver, Roxy, DC) President Pierre Agnes Declared Missing At Sea
Fears continue to mount in the search for Pierre Agnes, the chief executive of sportswear maker Boardriders Inc. — the parent of the Quiksilver, Roxy and DC Shoes brands, after his empty speedboat was found upturned at La Graviere in Hossegor.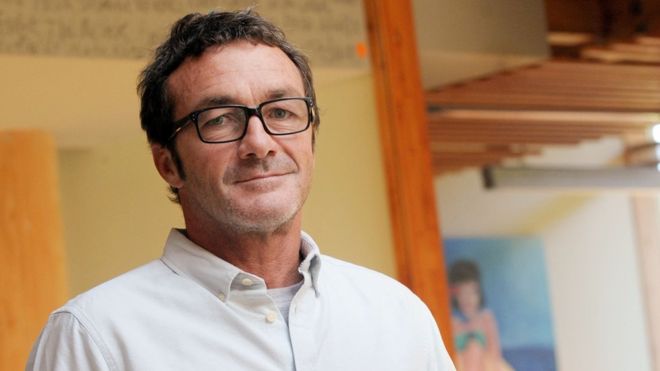 Early yesterday morning (January 30) Agnes went out on his boat for a routine fishing trip, two hours later his boat – the Mascaret III – was found empty and upturned on the shoreline. It is believed that Agnes was alone on the boat. He was planning to go fishing near Capbreton but in a call to the French maritime authorities soon after setting out, he said he was delaying his return because of thick fog.
A mass search and rescue mission was immediately executed which included a number of helicopters, coast guard ships, and teams on foot combing the beaches for signs of life. The mission was called off for the night yesterday evening after 12 hours of searching.  The search has since resumed today (January 31).
Quiksilver released the following statement following Pierre's disappearance:
"Early this morning our CEO, Pierre Agnes, did what he did many mornings and went fishing on his beloved boat to start his day. Later in the morning his boat was recovered on the beach near his hometown and Pierre has not been heard from since. The Boardriders family and entire surfing world are devastated by this news. Given the situation on the ground is still evolving, our statements today will be limited. We are concentrating on working with the local authorities on the search and rescue effort and supporting Pierre's family. Please keep Pierre and his family in your prayers. Thank you."
Agnes has been a key figure in the global surf industry for two decades. He first rose to prominence as the founder of Omarreef and then moved to Quiksilver Europe as Managing Director. In 2005 he was made President of Quiksilver Europe. He then moved to Global Head of Apparel and since 2015 as CEO he has been instrumental in taking the brand forward and working alongside new investor Oaktree Capital Management. Very recently the Billabong and Quiksilver merger was announced as was a new management structure with Pierre as President.
As of midday today there is no further official news. Our thoughts are with Pierre's family.