House Of Vans London Presents Film Screening: Vans LANDLINE.
House of Vans London are hosting a screening of Vans long awaited first ever full-length snowboard film LANDLINE. on Thursday February 1. Completing a global world tour to promote the release of the movie, London will be the next city on the schedule showing the film in the House Of Vans' 100-seater cinema space.
Check out our One Eyed Monster gallery from the global premiere in Innsbruck two weeks ago.
Press Release: This January, Vans presents the official release of the brand's long awaited first-ever full-length global snowboard film, LANDLINE.
Directed by the progressive filmmaker Tanner Pendleton, LANDLINE. is primarily shot on Kodak 16mm film and conveys a raw, behind the lens perspective of the Vans snowboard team as they travel the globe expressing their creative talents and eclectic personalities. Featuring full parts from Vans seasoned pros, rising stars, and bona fide pioneers of the sport, LANDLINE. embodies the true spirit and culture of modern snowboarding today.
Completing a global tour of world premieres, LANDLINE makes its way to House of Vans London on Thursday the 1st of February.
The screening will be hosted in our 100-seat cinema space; the event is free with no booking required.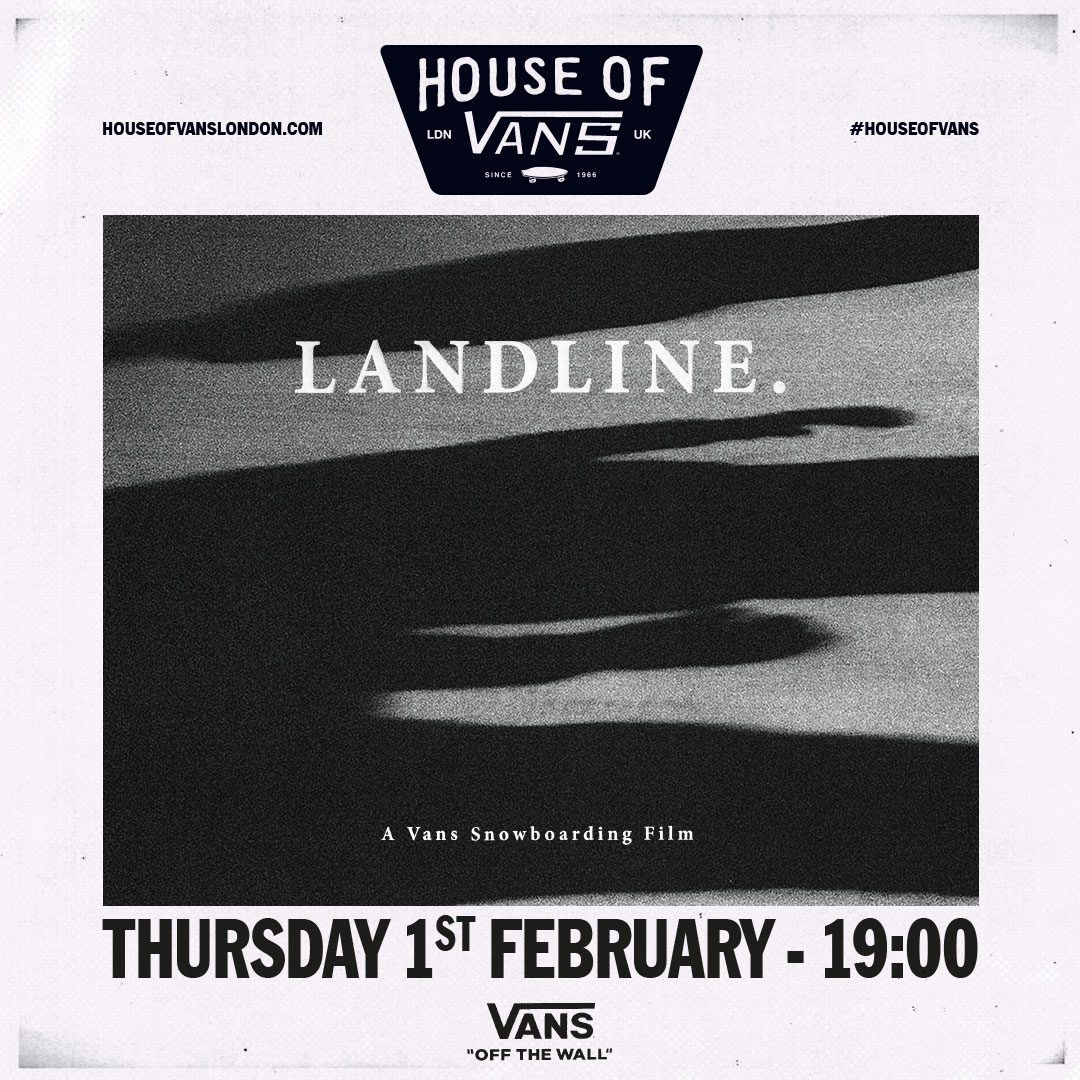 FILM SCREENING: VANS LANDLINE: A VANS SNOWBOARD FILM
Screening: 19:00
Free | No Booking Required