Glassing Monkey Use Carbon Rod Technology In Their 'Epoxy Lab's Board
The team at Glassing Monkey are proud to unveil their 'Epoxy Labs' surfboard which uses carbon rods and a Hi Fused core to provide amazing reaction and strength to the board.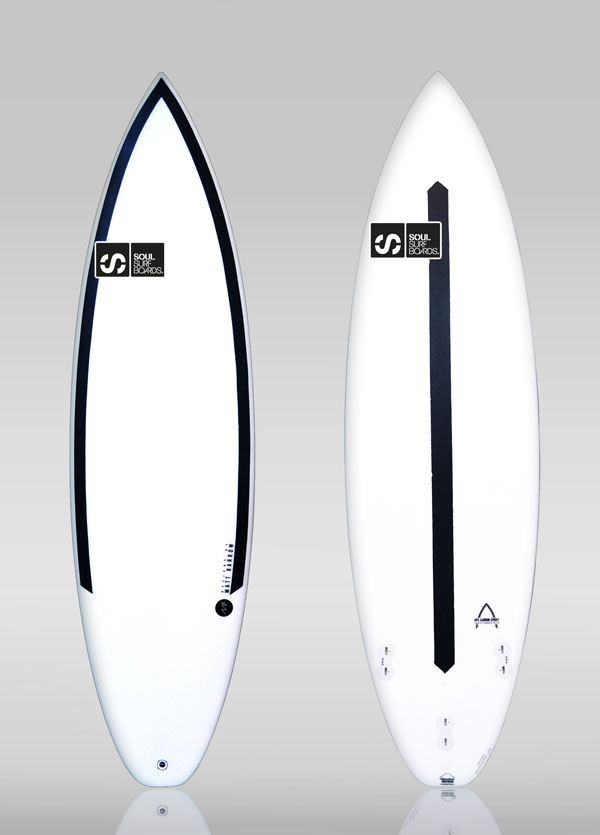 Press Release: The main idea was to provide our surfboards with a reactivity never before seen in the sector. We always believed that the best thing for the behaviour of a surfboard was the incorporation of a system of "springs" that gave us back all the force that we exert on the board in the same proportion.
The solution has been the incorporation into the structure of carbon rods with which we manage to control both the longitudinal flex and the lateral torsions. After a year of testing different positions, thicknesses and lengths we have reached the best result in terms of reactivity, hardness and lightness, probably getting one of the most reactive boards of today.
The construction together with our high fusion EPS HFC core and Entrophy epoxy resin results in one of the best Eps / Epoxy tables on the market.
Unlike the EPS blanks (expanded polystyrene) specially designed for the manufacture of surfboards that are manufactured by block, our blank is made in a mould with the final shape, this together with only virgin eps pearls being used in the manufacturing (the smallest on the market) makes the fusion between them is perfect, leaving no space between them ensuring a homogeneous quality of the entire blank.
With the blank GM-Hi Fused Core your boards will gain in quality as the chance the absorption of water through breakage is almost non-existent thus guaranteeing a greater durability of the board.
GM-Hi Fused Core is already considered by many shapers and workshops as the best on the market.