Melon Optics: Solid Growth In Europe Explained
Founded in the UK, and now managed from the tropical beaches and pumping surf of Bali, Melon optics is the new player in the Goggle and sunglasses market. Based on the value that quality shouldn't break the bank and a focus on ultimate customisation, Melon has been soaring in popularity on the European slopes and more recently in the MTB market where it has made significant inroads.
Source recently spoke with Neil Slinger (Head of international sales) from Melon Optics, who talked us through their move to Bali, what the last 12 months have held for the brand and how their ambassador programs have instilled the brand in Europe.

What have been the highlights of the last 12 months with Melon?
It's been a fast-changing year being a small brand so we have had quite a few! A real highlight has been seeing the success of our in-store Custom Concept for goggles go from strength to strength. We're stoked to see shops take on and embrace something very unique and have success with it. Seeing your products in a store is one thing, but seeing customers having fun on your custom iPad stations is extra special – looking forward to seeing more stores join the program next Winter.
Couple this with the opening of our first two Melon Optics concept stores in Bali, Indonesia, and the planning of our third one on the island of Lombok, and you could say we are pretty hyped! A challenge, but also heaps of fun – whoever said bricks and mortar is dead is very wrong – come to Asia mate!
What makes Melon different from other optical brands on the market?
One word – customisation. We give the power of final product creation to the end consumers – online and in store. We provide the building blocks, but they choose what they want. No bad selling pre-made models, no dangerous forecasting from overzealous buyers (you know who you are!), no need for discounts due to a NOS and carryover system – healthy and happy selling!
At the end of the day, anyone can create good eyewear (which we also do), but can you also create an experience around it? I hope to think we do that at Melon.
Tell us about your multi-location approach.
Ok, for those readers who don't know – do not be shocked – but we run most of our business out of Bali, Indonesia. It's our soul home, one of our playgrounds and it's a hotspot for creativity and free-living – getting a morning surf before work is a great motivator also! The digital era makes running a brand selling snow goggles while sitting in a Balinese warung now possible. We also place a lot of trust in close partnerships with our country agents and distributors, who are important parts of the Melon family. We don't detach ourselves completely from Winter, we all spent January in the Alps this season, and our Marketing guru Ash will be spending most of the Winter in and around the Alps to make sure we don't miss a trick.
How are you operating Melon in Europe? Please explain your D2C, wholesale and distributor systems.
A mix of everything really. From a logistical hub in the UK, we serve our direct online market of consumers for melonoptics.com, as well as distributors in several countries and then via agents to stores in other EU markets. In markets such as Austria, Germany, France, for example, the local based Melon agent also holds a fulfillment stock so they can restock Custom Concept store partners fast and efficiently. This is key to making the store NOS system work smoothly.
Which is your strongest performing market in Europe?
The UK is our mainstay for sure – it's where we started and is proving to be a strong year-round market for snow, sun and bike eyewear. We are particularly impressed with the year-round sales potential of bike-oriented eyewear in Europe.
Countries in and around the Alps have kicked off well too, we have recently seen them grow very fast so we see much sleeping potential in them – they are also where we have put focus into retail partners with the Custom Concept and it is working well.
Tell us about your ambassador program in resorts.
This was something new brought to us by Ash Palmer who joined us in June last year to take over our marketing. He came from eight years at Monster Energy where he led such ambassador programs around Europe – and we have all seen what a success they have been for the brand. So he decided to choose some ski resorts in the Alps which are strong with UK visitors – Val Thorens, Meribel and Morzine to start. In each of these resorts, he appointed a Melon Ambassador – someone to promote the brand in resort, be the go-to guy or girl if tourists have questions about the product, and generally to get the seasonnaire crews stoked on the brand. An on the ground marketer so to say.
Explain the benefits of being based in Bali
James Pointer came up with the idea to start Melon while living in remote West Java back in 2013, and has brought the brand a long way since putting together customer orders from the family shed in the UK. Those Indonesian roots made it a given we would locate to Bali at some point.
I get to start my day with a surf before work which I don't think anyone would be unhappy about. It's the main reason for being here – you could put us in a different warm tropical country, but if there was no surf we would not be happy.
Bali is also a boardsport and tourist Mecca – people from around the world flock here to ride its waves and experience its cultural offerings – so many people come into contact with Melon when they pass or enter our stores, or see the brand in the many wholesale accounts here. As a result, we have had many distribution, store and even rider requests from them seeing the brand here first.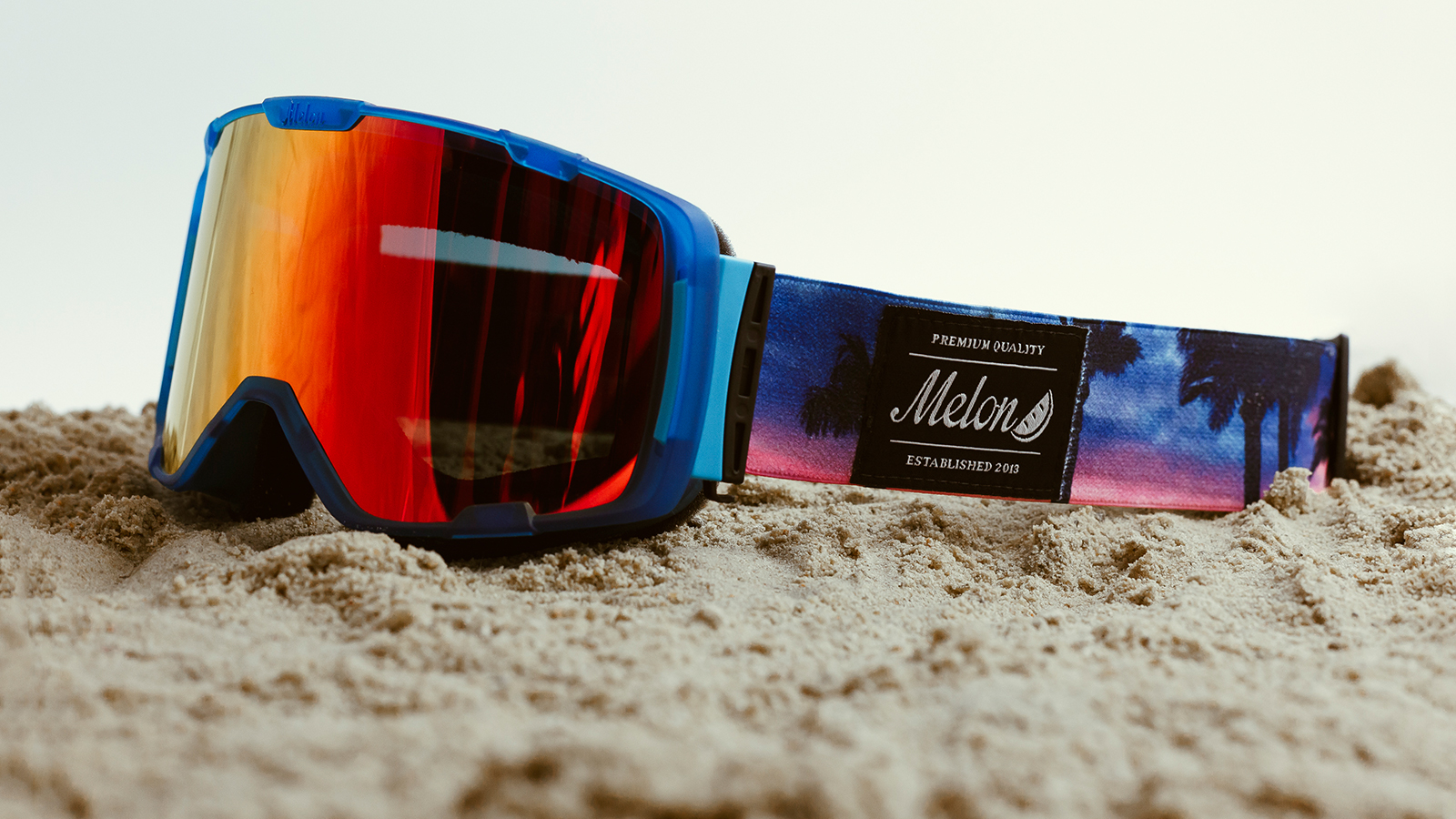 The other obvious advantage is cost – it's cheaper for us as a crew to live and work from here than it would be for a full year in say Innsbruck, London, Munich etc. Rent, wages, costs of living…it's all much more affordable.
It's not without its downsides – corruption, pollution, risking our lives on motorbikes in Bali traffic – it is not for everyone. It can also be tough with the large time differences between here and Europe for organising daily business – but we make it work.
Could you explain more about your franchise concept?
Well, it came about due to our starting up the business in Bali, Indonesia. We didn't really plan for the franchising idea just yet but we realised the Bali setup was a form of a franchise and could be replicated in almost any other territory – simply adapting the products, channels etc to each market. So in Indonesia, we are strong in our own retail, do well in wholesale but the webshop is weak because online shopping here is weak.
Switzerland is pretty similar, with Sasha at Diamond Distribution being a great wholesale manager but making first steps into online. We, however, provide him with the Swiss webshop and all the support needed to make it work for his market online.
There are some franchise markets in the making – so stay tuned! Could be closer or further to home than you expect.
What's new in the goggle business?
From our experience at the recent on snow tests in La Clusaz and Alpbach, we are stoked to see riders taking a strong interest in versatile lenses – ones which provide clarity in varying conditions. The feedback on our ZEISS Sonar lenses has been so positive – and we love them too. I'm so lazy when it comes to changing lenses that a lens like Sonar is perfect for me – it doesn't remove the need for a low light but it helps a lot if the weather takes a turn for the worse.
At Melon we also strive to ensure our goggles are affordable – there are so many overpriced hype brands out there, we are proud to stand here with no goggle above 130 Euros retail – so maybe against the trend a little!