Premium Aussie Wetsuit Brand Volte Rises From Ashes Of West Wetsuits
Raising from the ashes of Australian wetsuit brand West, Volte wetsuits are committed to making wetsuits of the highest order. And just how does Volte strive to make the highest quality wetsuits? In Design & Production Manager, Patrick Leahy's words: "Pushing the design envelope with the latest materials technology. Quality components. Water comfort. Flexibility. Easier to get on and off. Durability."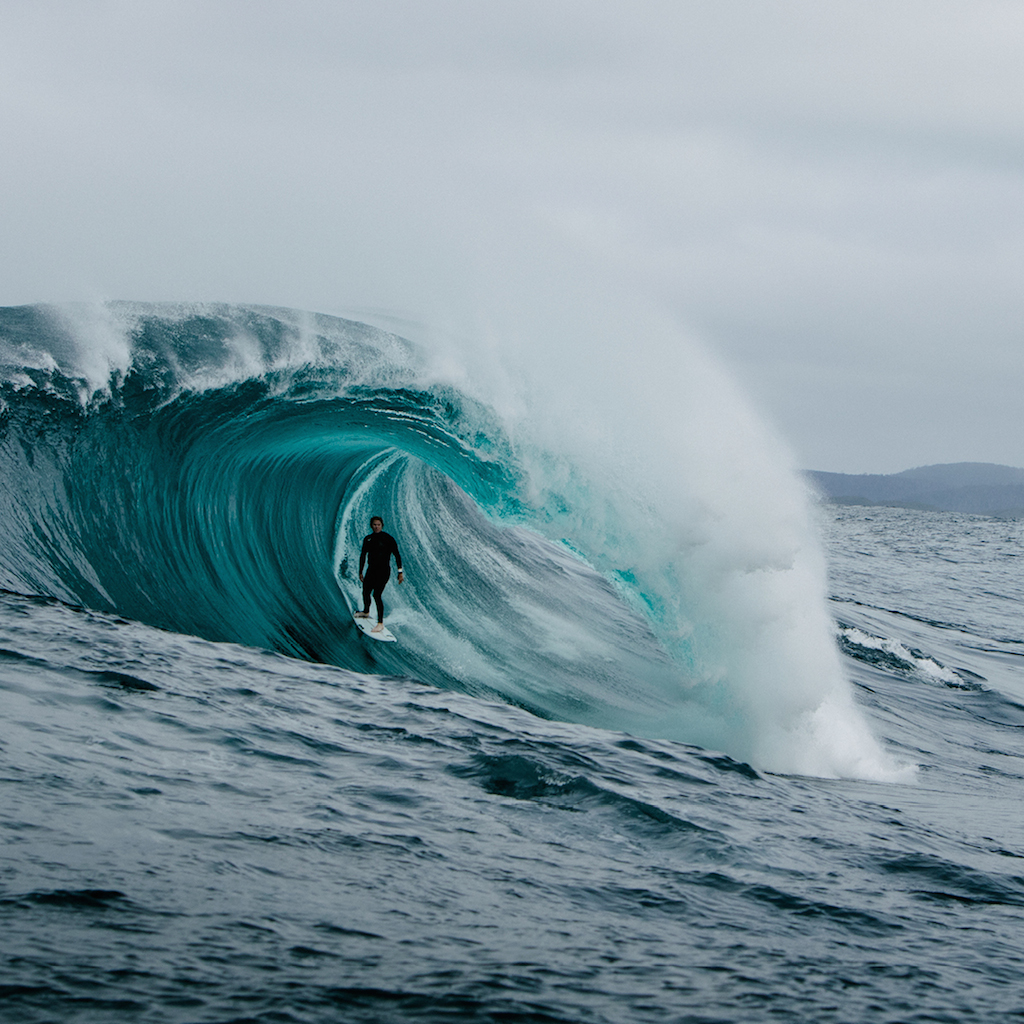 Please give an overview on how and why the company began?
Volte has its roots in the much-loved West wetsuits brand, which we started in Western Australia in 1982. West's reputation for innovation, durability, and comfort saw it carve out a global market. But about five years ago, West hit rough financial waters and that chapter closed. I believed there was a vacuum in the market for a company that was wholly focused on just making better wetsuits. Some other surfers in business backed me in to bring that total commitment to quality back to the wetsuits market, with Volte.
Who is on the management team, and what are their backgrounds?
General Manager John Harbin is based in Oceanside, southern California, and handles all global distribution, outside Australia. John was West's man on the ground in the States for eight years. So, when the opportunity presented itself to pick up where we left off, we went for it.
In my role as Design and Production Manager, I live beachside in Western Australia, where I still get wet in some waves. I lay awake at night thinking about new generation neoprene and quantum leaps in design and materials, which is kind of obsessive but I feel like an excited grom about the advances we've achieved in the Gen3 range. Stuff which was not possible just a few years ago.
What is the company ethos?
No compromise on quality or materials – the best neoprene, the best zips, the best threads for stitching, the best glues to ensure fit and comfort. Delivering value through superior performance with wetties that your customers will love.
What sets you apart from your competitors?
Pushing the design envelope with the latest materials technology. Quality components. Water comfort. Flexibility. Easier to get on and off. Durability.
How are you working on Eco factors in wetsuit production?
We are always working on using more eco-based materials – real stuff, not gimmicks. Like Aqua Alpha-laminating adhesives – a water-based glue which has the same laminating properties as solvent glues but is free of organic solvents, therefore eliminating harmful volatile organic compounds. Using Aqua Alpha reduces solvents by 600 grams a wetsuit – which is also great for the human laminators! We use limestone-based foam – recycled fabric, where possible – carbon black which is derived from recycled car tyres.
What do you find important about the European market?
Back in the West era we had guys wearing our wetsuits in Norway! We had to work bloody hard to meet their needs, so our heritage makes us feel right at home in European waters. Our Volte team surfers' go to extreme ocean testing grounds like The Right in the Southern Ocean and even Nazaré. We want to bring something new and better to European retailers, surfers and watersports fans.
How do you support athletes and boardsports?
We have a small but exclusive team. It's growing, spreading to more places and more surfers – and we'll add to it when we find the right fit. Right now we have giant wave riders like Francisco Porcella and Mick Corbett, ex tour pro Damien Hobgood, local performance surfers, longboarders, alternative surf craft riders and shaper/surfers.
What other marketing are you running?
Advertising in "Surfer" – hard copy and digital, and some smaller Australian magazines. And we're taking up some more grass roots sponsorship opportunities. We'll be pushing a lot more into the social media space, and are stoked now to be putting our toe in the water, so to speak, with BoardSport SOURCE.
Why should retailers sell your brand?
Happy customers! We'll be supplying products for your clients, which are technically superior, deliver on comfort and value – which is all good for retailers' credibility with their market.
Garrett Jones of "Surfer" reviewed one of our Gen2 steamers and wrote: "Most wetsuits I've worn in the past few seasons have fallen apart following a year of surfing…it hasn't been since the days of West wetsuits…that I've had a good, warm flexible wettie that's managed to handle multiple winters..". On the Volte steamer he wrote: "…you'll be stoked with what you get…The neoprene boasts flexibility, longevity and warmth…insulating your torso for those long gruelling sessions. The seams are simple, flexible, comfortable…Good bang for your buck."
 …And Gen3 suits just got better!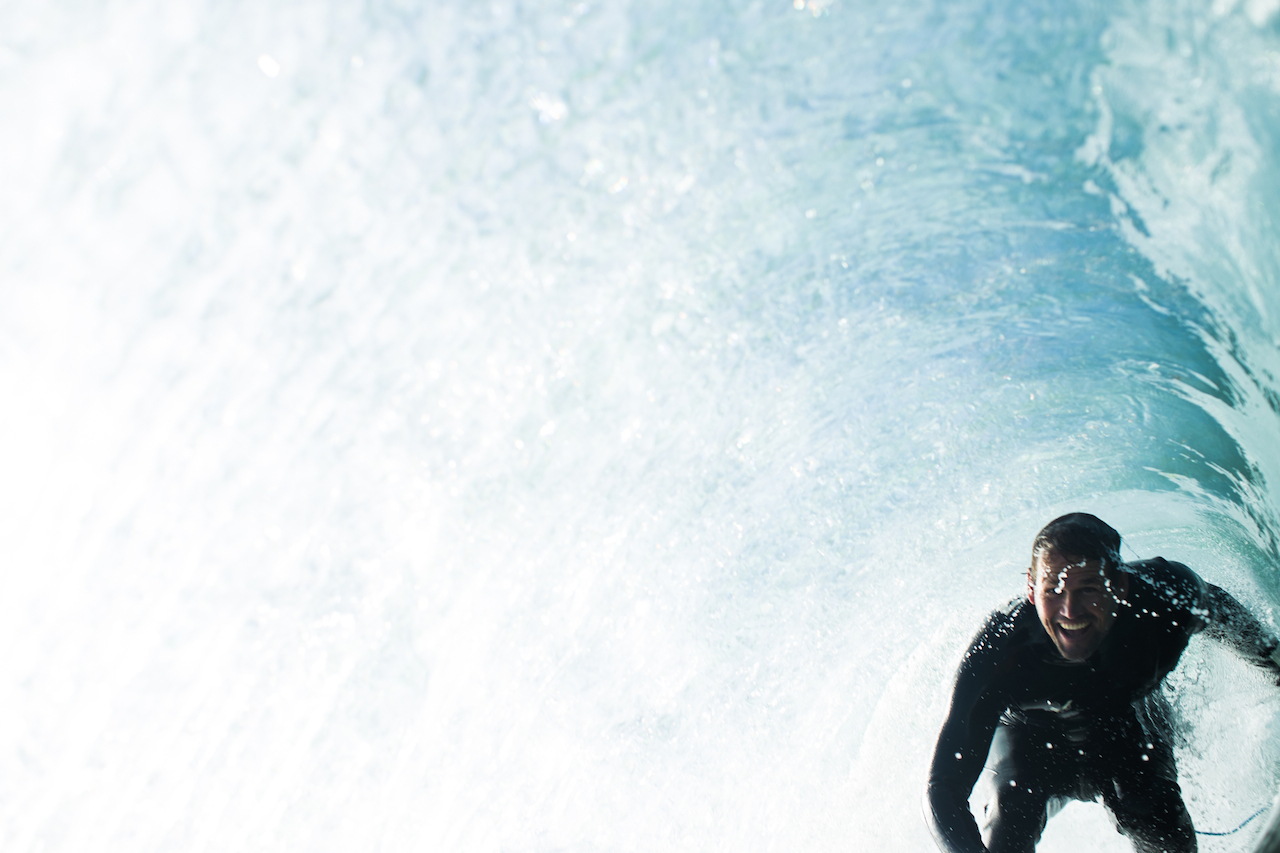 Which factory do you manufacture in?
PL-Sheico, Taiwan
Where can we check out your products?
Our Instagram: @voltewetsuits or Facebook page @voltewetsuits …our presence will get better in this space, with some innovative video planned which will bring some new perspectives to wetsuits.