7-Nation Welcomes Andrew Steel To The Team As International Sales Director
UK-based, Andrew Steel has been appointed as the new International Sales Director at board sports company 7-Nation. 7-Nation is a company run by outdoor enthusiasts who use their passion, knowledge and experience to create innovative equipment for a range of water sports. 7-Nation operates Slingshot Sports, Ride Engine and Moonshine MFG and is headquartered in the adventure-sports mecca of Hood River, Oregon, however, Andrew Steel will continue to operate from his base in the UK. Andrew most recently served as International Sales and Brand Management with Bern Unlimited and Ultra Sports Europe


Press Release: 7-Nation, which operates subsidiaries Slingshot Sports and Ride Engine, is pleased to welcome Andrew Steel to the post of International Sales Director (ISD). Steel, who hails from the United Kingdom, will replace longtime ISD Colin Jacobs, who was recently promoted to 7-Nation Chief Operating Officer.
Steel brings a wealth of experience in watersports and action sports industries, most recently with International Sales and brand management with Bern Unlimited and Ultra Sports Europe. He will maintain his home base in the UK.
"Andy's passion, experience and customer-centric focus embodies the 7-Nation philosophy," Jacobs said. "We are pleased to welcome him to the team and are excited for what this move means for 7-Nation's international partners. Having him headquartered in Europe will mean more direct and connected service and support for one of our largest distribution bases."
An important qualification for the position, Steel is not only well-versed in the sales, marketing and logistics of the industry, he is also a passionate participant in the sports 7-Nation represents. Earlier in his career, he spent time as a windsurfing and sailing instructor in Turkey, a Ski/Snowboard rep in Austria, a producer and cameraman and a resort manager before progressing into sales and marketing.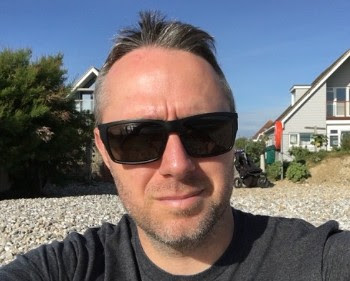 "Having grown up in or around the water, I've always had a passion for action sports," Steel said. "My drive for the water and the mountains led me on an exciting career path that has given me an extremely broad understanding across multiple sports markets. I've also been involved directly in the kite industry for the last eight years, which is obviously a massive benefit. This new role allows me to bring my experience, business knowledge and passion for watersports to a market-leading brand and world-class team. I have heard amazing things about the 'family' and am grateful to now be a part of it."
Steel will coordinate with Jacobs, the 7-Nation sales and marketing team and distributors around the world to execute ambitious sales and marketing goals and business strategies. He will oversee all global territory outside of North and South America.