Finisterre Become The First European Surf Brand To Be B-Corp Certified
Finisterre have become the first European surf brand to be B-Corp certified, thanks to their continuing efforts to maintain a sustainable business. To become B-Corp certified the business must exhibit a moral and legal commitment to protecting the environment through all aspects of their operations.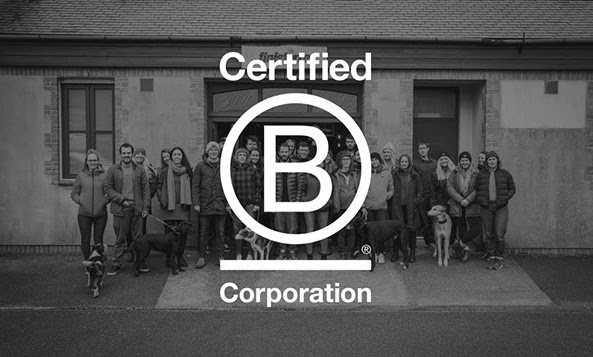 Press release:
B the Change 
Our commitment to driving positive change through business
We are excited to join a growing group of organisations committed to using business as a force for good. To become B Corp certified, we have morally and legally committed to prioritising responsibility to the environment and society as well as all stakeholders, from our staff to the people that make our products. Together with a global community of likeminded B Corporations and with the support of our customers, we have the power to make a real difference.
"Finisterre was founded in 2003 on three commitments: to product, environment and people. For these past 15 years, these commitments have been at the heart of every decision and our journey has been one of innovation to achieve sustainability, whilst continually striving to minimise the impact of both our business and product. Achieving B Corp status is a big moment for Finisterre: affirmation of what we have been working hard at since founding, and giving us more to strive for in the future." Finisterre founder Tom Kay.
What are B Corps?
B Corporations are for-profit companies who voluntarily meet rigorous standards of social and environmental performance, accountability and sustainability. B Corp certification in the UK is managed by B Lab UK, a non-profit, UK registered charity.
B Corps are aiming to make a real difference by voluntarily holding themselves to higher levels of transparency and accountability, offering a different way to do business.
The 'B' stands for benefit – that the company prioritises the benefit to all stakeholders including its workers, as well as the community, and the environment.
It is a globally recognised certification and accreditation, similar in concept to Fair Trade or Soil Association. Achieving B Corp status is a detailed affair, involving a comprehensive and rigorous assessment process, including interviews with the key people behind the brand and a critique of our business across every stage of our operations.
Since B Corp originated in the USA nearly a decade ago, momentum has been growing globally. There are now over 2,400 B Corp certified businesses in more than 50 countries across the globe in more than 130 industries, with one unifying goal: redefining success in business.
"Finisterre was born a decade ago, to meet the hardy needs of surfers,  and ever since shown an unwavering commitment to champion the relationship between people and the sea. We are delighted they have also chosen to join our community of companies using business as a force for good. As a B Corp they have passed rigorous standards and demonstrated their positive impact on people and planet. By being a flag bearer for the B Corp movement, Finisterre will help to raise awareness of a different way of doing business across the surfing industry." Community Manager of UK B Corps Kate Sandle.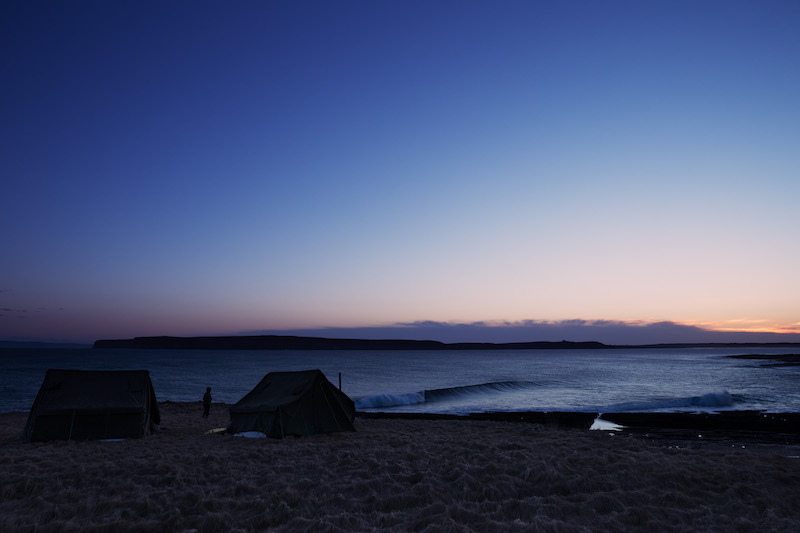 It is not just a badge
Companies who achieve B Corp status have legally committed to a new standard of business: a triple bottom line, in which we must maximise benefits to the environment and society as well as our stakeholders from our employees to our suppliers. This commitment is now set out in our altered Articles of Association; a legally binding commitment that drives all our decisions.
Why seek out B Corp brands?
We know that it can be difficult to determine which companies are more than just fancy marketing. By seeking out brands who are certified B Corps, you can be sure that you are buying from brands who are doing more.
As a consumer, where you choose to spend your money sends a message. We are proud that our customers make positive choices about where and what to purchase. We love that you ask us the difficult questions and hold us to account, pushing us for more, not just in product and innovation but to do better in all we do, every day.
We are making a commitment to our customers that when you choose to buy from Finisterre, you can be confident in our values. As a brand, we have a long-term view; we are not interested in short term profits at the expense of our planet, or people; this has always been part of our DNA, but a cause to which we are even more committed through our B Corps accreditation. We will never have to choose between doing good, or doing well. Finisterre's founding purpose was to seek alternatives to what went before; we always have been, and always will be, committed to our people, from those that make our product through to those in our workshop and beyond, to making innovative and sustainable product which lasts and to making informed decisions about our impact on the environment.
You can be confident that we are part of a wider movement seeking to make a positive impact on the world; that you are buying product that has been considered; from the fabric it is made from, to the relationships with our suppliers; at every point along the supply chain we are continuously evaluating and improving.
What does it mean for the future?
B Corp accreditation does more than celebrate our journey so far. It binds us to continuous evaluation and improvement in every area of our business; from product design, to the working conditions along every point of our supply chain, to packaging and our operations here at the workshop. Every two years, we must seek re-certification and continue to meet the B Corp evaluation criteria, as well as produce an annual B Corps statement outlining what it is we are up to that we will be fundamental to our community.
Our policies and strategies relating to product, to sourcing, to factories and our responsibilities to our people have not changed to become a certified company; these were things we were doing anyway, and values we already held. Every year, we re-assess our goals and refine our objectives; we visit our suppliers and we ensure that we are continuing to make the best possible product with the best possible people, causing the least harm to the environment.
We're proud of how far we've come, and with our commitment to the future, excited for what lies ahead; this is only the beginning. Thanks for being part of the journey.