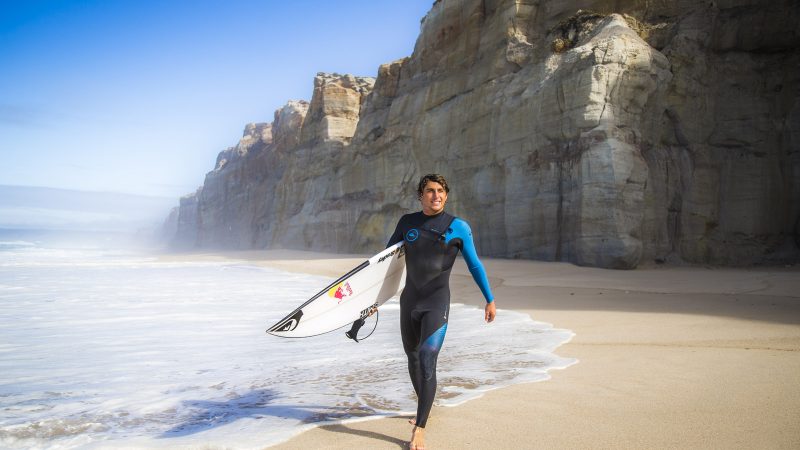 Quiksilver Wetsuits FW18/19 Preview
Retail Buyers Guide: Wetsuits FW18/19
CATEGORY: WETSUITS
BRAND: QUIKSILVER
INTERVIEWEE: JORGE IMBERT (GLOBAL HEAD OF WETSUITS)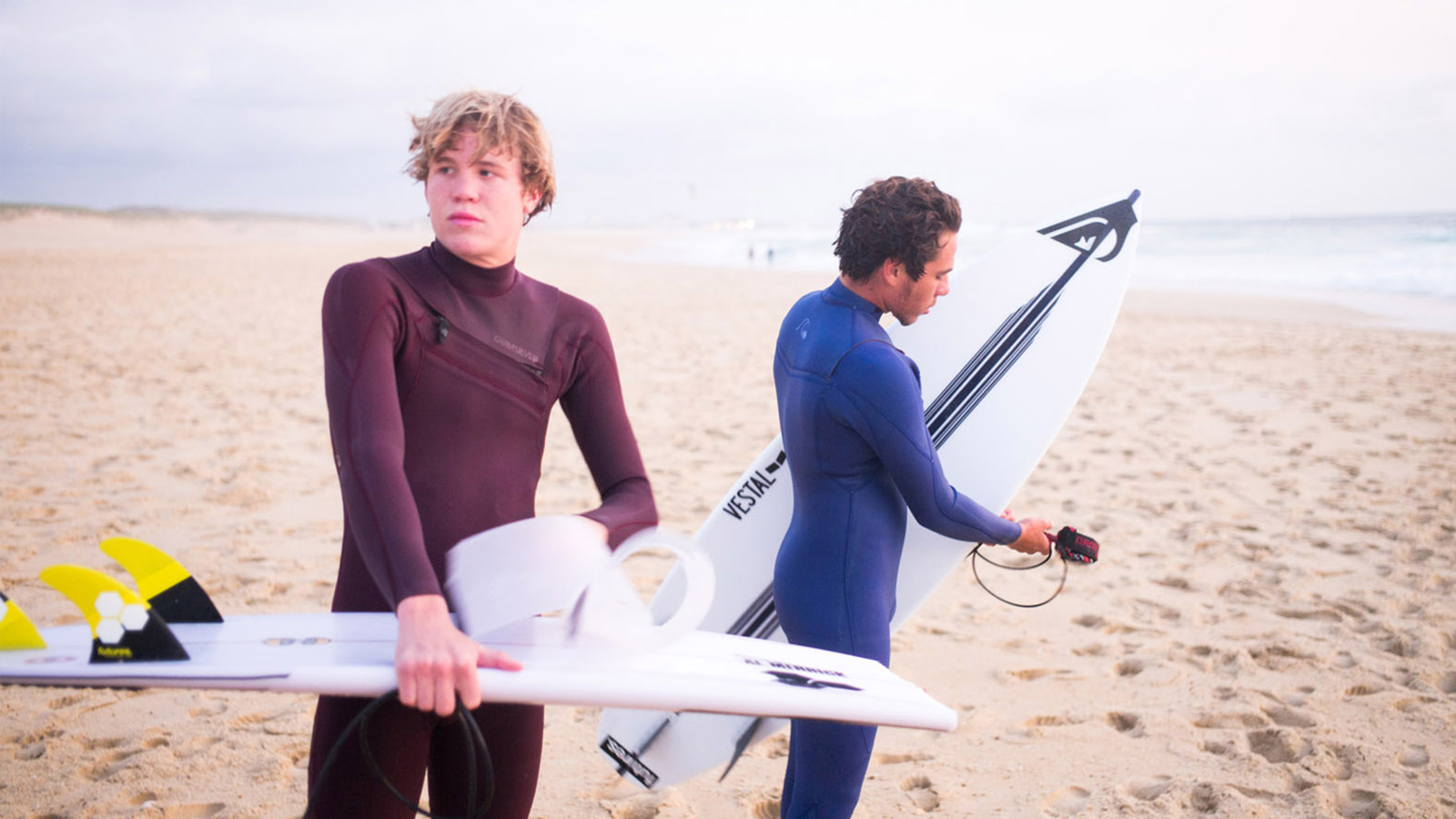 How has your winter wetsuits segment evolved since last winter? What are major changes in terms of products, categories and SKU?
The difference from last year on the MENS range is that we build our line over 2 main segments instead of 3, with 5 sub-segments:
HIGHLINE Segment; with a brand new re-styling, more dynamic and ergonomic than ever before, to meet the highest demands on heat level, lightness, flexibility and quick drying.
HIGHLINE+  – CZ Version –  ULTIMATE WARMTH & STRETCH
HIGHLINE SERIES – ZIPPERLESS Version – ULTIMATE STRETCH & LIGHTNESS
HIGHLINE LTD; The exclusive wash segment that provides an original and unique look to every outfit = HIGH-DYE effect in 3 monochrome colour, is an evolution from the past successful monochrome.
SYNCRO Segment; materials and details combine high-end suits at the best possible price.
SYNCRO+ – CZ & BZ Version – WARMTH & VALUE
SYNCRO Series – CZ & BZ Version – STRETCH & VALUE
For the BOYS range, we build our line over 2 segments which are composed of 4 sub-segments.
HIGHLINE+  – CZ Version –  ULTIMATE WARMTH & STRETCH
HIGHLINE SERIES –  ZIPPERLESS Version – ULTIMATE STRETCH & LIGHTNESS
SYNCRO+  – CZ Version – WARMTH & VALUE
SYNCRO SERIES –BZ Version – STRETCH & VALUE
Our womens range consists of 4 main segments  composed of 5 sub-segments:
PERFORMANCE – ULTIMATE WARMTH, STRETCH & FUNCTION
POP SURF: This capsule has become a biannual highlight of our collection. Featuring colourful prints and innovative cuts, every suit is a real eye-catcher while providing a superior function on a technical level.
SATIN CAPSULE – SLEEK STYLE & FLEXIBILITY
SYNCRO: The classic Synchro series comes with diverse materials and details, offering high-end suits at the best possible price.
SYNCRO+  – WARMTH & VALUE
SYNCRO Series – STRETCH & VALUE
For our GIRLS range, we built our line over 2 segments with 2 categories.
Following the same principle as the Women's collection, we offer a POP SURF capsule for girls as well as the SYNCRO Series, offering the pinnacle of stretch at the best value.
Is the demand for frigid waters' wetsuits still growing?
Yes, surfing is having a big demand as well on winter, cold water surfing has never been so accessible than this days, you just need to go in the morning to any of the surf spots around and you will easily see that the crowd keeps booming.
This generates a big demand for thicker wetsuits and other wetsuits accessories. So we try to cover this demand well by ensuring a good diversity in between entry price, middle end and high end, from 3/2 to 6/5/4 Hooded and a good thermal lining architecture to cover those different segments.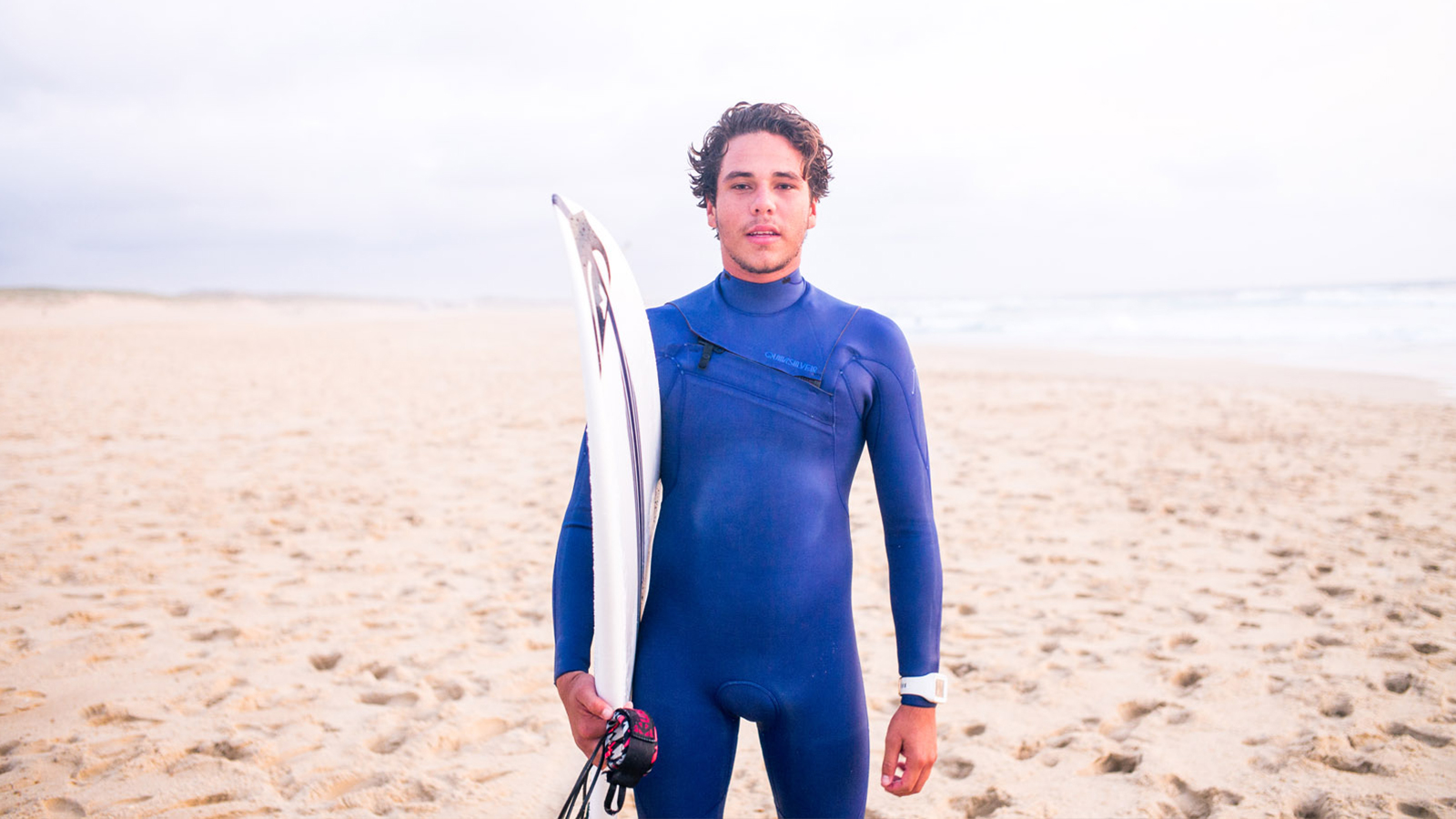 Which new trends do you see on the 2018/19 wetsuits market?
The main trend is aimed at developing products that are warmer, lighter, more flexible and that include maximum hydrophobic properties that provide a quicker drying. All of this, to ensure maximum comfort, and the higher performance of our wetsuits.
How have price points evolved and what are the main price hot spots?
The game in the price point segment today is about who is giving more for the same value. In that sense, we can point our SYNCRO wetsuits as the most flexible & light over this segment. As we are using FN'Lite over 100% of the wetsuit (our High-end neoprene), while others just use high-end neoprene on upper body or just arms.
Regarding the rubber specifically (neoprene or not) any major improvements?
Core foam remains similar from the previous season, which is made from Limestone, but we can see improvements on jersey and linings: hydrophobic properties, quick drying, more comfortable and warmer!
Tell us a bit more about the linings' benefits of your wetsuits?
We created a new thermal architecture base on three different thermal linings. The idea behind is to ensure that we provide a boost of warmth in all our segments.
We maintained our Warmflight FIRx1 in our SYNCRO Segment. This thermal lining uses mineral-enriched fibres to conduct and reflect your own body´s heat back to you helping to insulate and retain body heat longer. Its unique construction helps expel water so you stay warmer and your suit dries faster.
We introduce a new Warmflight lining on our lightness wetsuits in the range, the HIGHLINE SERIES, giving extra warmth, without sacrifice lightness & stretchiness.
For our HIGHLINE+, we worked on a new Warmflight FIRx2, is a combination of our Far Infrared technology from our Warmflight FIRx1 mixed with our Diamond Dobby from boardshorts. This new lining has a pattern that allows increased stretchability that dries quicker, and traps more air against the skin for added warmth. And to complete the experience, on our HIGHLINE+ we mix two thermal linings, Warmflight FIR-2 on body (front & back) and Warmflight on low legs, arms & shoulders to be able to balance better the thermal experience, providing an incredible thermal comfort around 100% of the body & eliminating weaking thermal spots.
And to finish, our newest F'N LITE2 that has a new exterior lining with a new textured surface that helps to absorb less water & minimize drying times between sessions.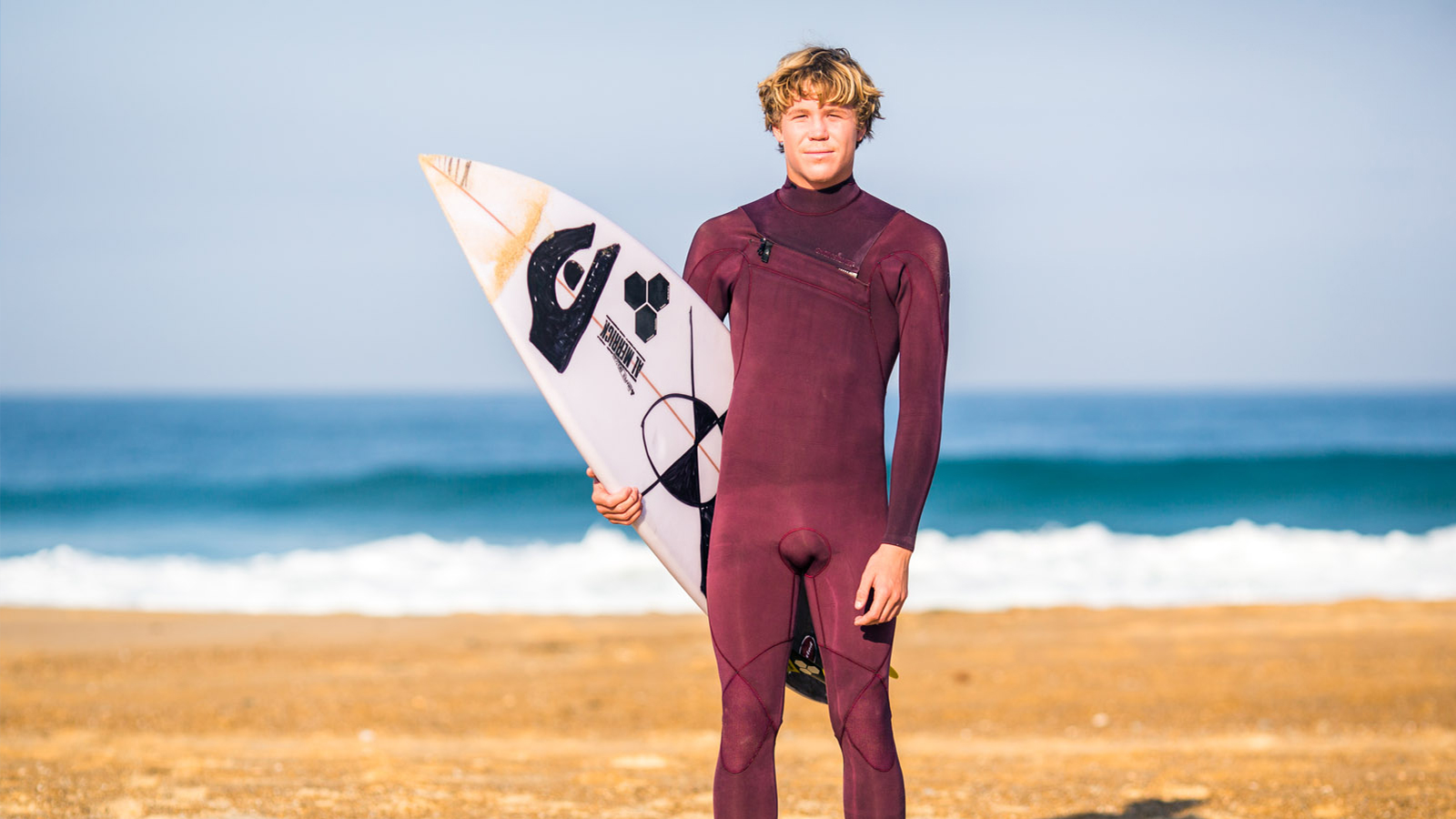 What's new in terms of fit and panel construction?
HIGHLINE+ & HIGHLINE SERIES has been re-styled, by a new style line more ergonomic, better accidental water entry and a more gradual & unrestrictive fitting. The difference from this new fitting is that has a more gradual compression along the body.
We try to improve the fitting by creating a more gradual compression, to be able to be more confortable and less restrictive to movements. Our testers were really impressed by the comfort and the freedom of the movement.
Please list some of the best selling arguments for a wetsuit?
Our First focus is to maximize comfort.  Every surfer wants to be confortable when they are surfing, so fitting and warmth are the first key factors of our developments. Both are related, and both depend on the use of high quality materials.
Everything we do on wetsuits design comes down to this philosophy. We use the warmest, the lightest, and the most flexible materials, available to maximize comfort and performance; the combination of those factors determines the grade of comfort and performance of every wetsuit.
Please take us through three key products that retailers should put on their order sheets.
On the MENS side:
HIGHLINE+  – CZ VERSION –  ULTIMATE WARMTH & ULTIMATE STRETCH
QUIKSILVER ORIGINALS – AZ VERSION – ULTIMATE STRETCH COMBINED WITH MODERM STYLE
SYNCRO SERIES – STRETCH & VALUE
On the BOYS side:
HIGHLINE+  – CZ VERSION –  ULTIMATE WARMTH & STRETCH
SYNCRO SERIES – STRETCH & VALUE
On the WOMENS side:
PERFORMANCE – ULTIMATE WARMTH & STRETCH
POP SURF – FASHION MEETS FUNCTION
SYNCRO SERIES – STRETCH & VALUE
On the GIRLS side:
POP SURF – FASHION MEETS FUNCTION
SYNCRO SERIES – STRETCH & VALUE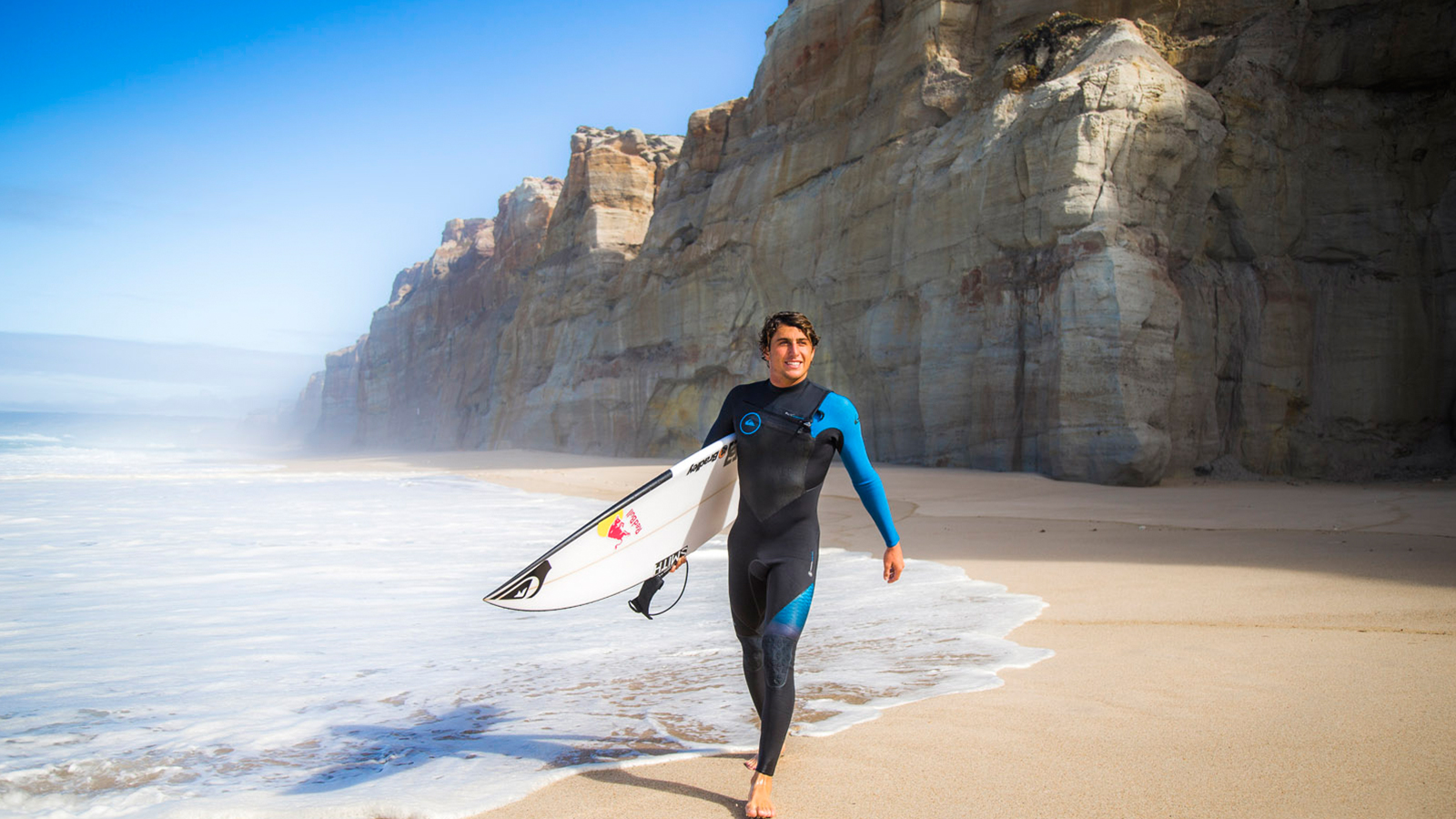 Is eco-friendliness an issue for you and how do you approach it?
Yes of course! It is true that there are more surfers with an eco-concern, something innate in the surf culture and consequently part of our philosophy which is reflected in both the design and the development of our garments.
In this sense, in difference with other brands, Quiksilver has been focusing on developing all it´s wetsuits with F'nlite neoprene, a premium neoprene base of Limestone that we are been using for a decade. The F'nlinte neoprene has better features than traditional petroleum base neoprene. Its base of mineral call limestone, is 95% impermeable vs 65% of petroleum, has a micro cell structure, making it warmer, lighter, dry faster, super stretchy and lasts longer.
What contributes to limestone neoprene being more 'green' depends on its use of more sustainable and less toxic resources during production. Also, the use of sustainable production techniques and components in the manufacturing of wetsuits is another way to lessen its impact on the environment;  by integrating in the process the use of Eco Carbon Black, PAHS Minimized Formulation & Neoprene Recycling process. So we manage to reduce by 24% CO2 emissions per Wetsuit.
BEST SELLERS
Please name and describe your 3 highlight pieces and items that retailers should definitely order.
On the MENS side:
HIGHLINE+  – CZ VERSION –  ULTIMATE WARMTH & ULTIMATE STRETCH
EQYW103059-XKKB  4/3 HIGHLINE+ CZ HYD
SYNCRO+ – WARMTH & VALUE
EQYW103044-XKCB  4/3 SYNCRO+ CZ LFS
On the BOYS side:
HIGHLINE SERIES  – ZLESS VERSION –  ULTIMATE STRETCH & LIGHTNESS
EQBW103035-XCCY 4/3 HIGHLINE BOYS ZLESS
SYNCRO SERIES – STRETCH & VALUE
EQBW103021-XBKB  4/3 SYNCRO SERIES BOY CZ GBS
On the WOMENS side:
PERFORMANCE – ULTIMATE WARMTH & STRETCH
ERJW103032-XBBP  4/3 PERFORMANCE CZ HYD
POP SURF – FASHION MEETS FUNCTION
ERJW103036-KVJ0  3/2 POPSURF FZ GBS