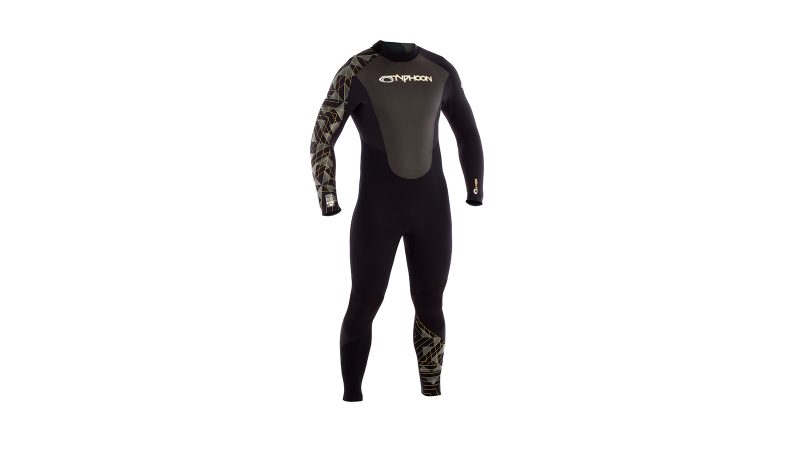 Typhoon Wetsuits FW18/19 Preview
Retail Buyers Guide: Wetsuits FW18/19
CATEGORY: WETSUITS
BRAND: TYPHOON
How has your winter wetsuits segment evolved since last winter? What are major changes in terms of products, categories and SKU?
Reduced the SKU to make the range simpler to stock and understand, ensuring that we have covered the main price points. The products have a fresh new look and feel for 18/19.
Is the demand for frigid waters' wetsuits still growing?
Yes
Which new trends do you see on the 2018/19 wetsuits market?
Brighter colours and an increase in the use of prints.
How have price points evolved and what are the main price hot spots?
We are seeing a polarisation in the market between premium and entry-level prices. Premium wetsuits seem to be holding their price and entry-level suits are being price orientated, the middle price point appears to be under pressure.
Regarding the rubber specifically (neoprene or not) any major improvements?
There are continual improvements in foam and rubber technology. Stretch and durability are the main improvements.
Tell us a bit more about the linings' benefits of your wetsuits?
The thermal lining of our wetsuits is of high quality. They trap air which keeps the wearer warm, whilst keeping the moisture away from the surface of the skin.
What's new in terms of fit and panel construction?
We are continuously evolving our fit and panel construction to blend with new Neoprene and foam stretch characteristics.
Please list some of the best-selling arguments for a wetsuit?
Thermal properties/stretch and comfort/durability/aesthetic appeal.
Please take us through three key products that retailers should put on their order sheets.
Hooded Kona 6/5/4 – The Kona combines cleverly engineered wetsuit technology with expert styling making it an instant classic and the wetsuit of choice amongst our pro surfers, including surfing champion Luke Dillon.
Using 6/5/4 Flextreme Neoprene, a Thermadome chest and body panel, backed with Max Dry lining throughout, the Kona is one of the warmest suits in its class.
Contour control Liquid Seal seams and the Max Dry chest zip system prevents water penetration giving maximum comfort and performance.
The hooded Kona is also available and uses an open cell Neoprene to minimise wind chill and increase comfort. It's topped off with a peak and adjustable face seal.
Vortex 5/4/3mm – The Vortex combines the perfect balance of performance and design. It has super-stretch Neoprene throughout the chest and paddle zone, providing maximum comfort and flexibility. Whatever the sport this fully lined, glued and blind stitched suit is a perfect choice.
NEW Storm – 5/4/3 – The Storm is a rear entry suit, offering fantastic levels of comfort at an affordable price. The Storm features T-flex Neoprene throughout the chest and paddle zone, increasing comfort and durability.
It comes complete with sealskin neck seal to minimise rub, a Storm keeper zip for reduced flush and YKK zip with a leash. The durable knee pad protects the suit from reef and board rub. Whatever the sport, this glued and double stitched suit is a great choice.
Is eco-friendliness an issue for you and how do you approach it?
We work closely with factories to ensure they limit their impact, removing packaging where possible and reducing the number of shipments from suppliers by collating orders where possible.