Splitboarding Innovation With Spark R&D Bindings
Rider owned and operated binding company Spark R&D are constantly on the search for new and innovative technologies to allow their customers to have the best possible splitboarding experience. The Backcountry segment is still growing at a steady rate and with each season customers are demanding more and more from their equipment, SOURCE spoke to Dan Ventura, Marketing Manager, to find out how Spark R&D are ensuring that they stay one step ahead of the competition.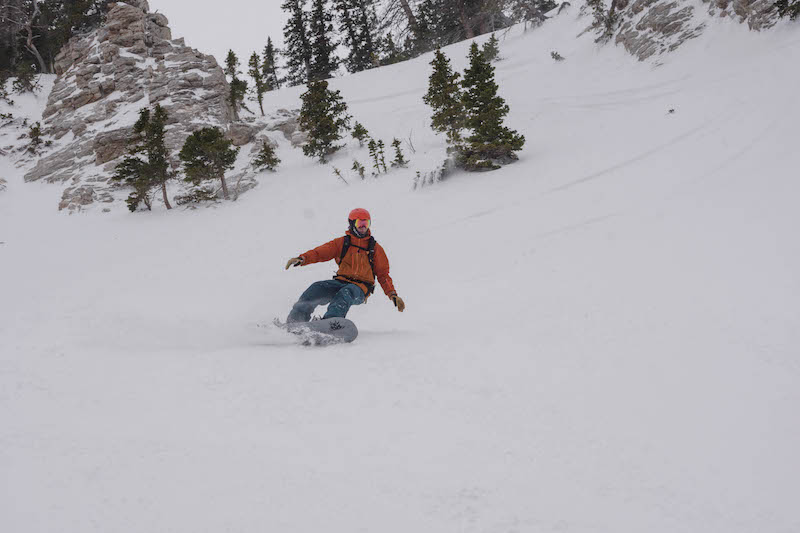 How has winter 17/18 been for Spark R&D so far?
This winter has been stellar for Spark R&D. For one, it has been dumping in Montana, so we're all stoked to have good riding conditions in our backyard. Our big push on the product side this winter was producing our own one-piece injection moulded Pillow Line straps. We're really pleased with the response and feedback we've had on the new straps in their first year. Splitboarders are stoked on the weight savings, comfort, performance, and durability. 
What product innovations have you worked on for the upcoming winter?
We have quite a few new products and innovations on tap for the 18/19 season. Our T1 line of Arc and Surge bindings will remain largely the same save one big improvement. We're shifting our touring brackets from milled aluminium with brass bushings to fully moulded Fusion brackets. The one-piece design combines bushings and bracket into a single piece, made entirely of a self-lubricating bushing grade of plastic.
The advancement we're most excited about for the upcoming winter is our Pro series for the Arc and Surge. We pored over both models from end to end and put each component under the microscope. Can we make it thinner? Can we use a different material?  Can we combine these parts?  Should we make a custom version?  The answer to all of it was yes. Pro bindings feature all the same great assets as our standard Arc and Surge bindings tuned up with premium materials and custom versions. We're talking: carbon reinforced nylon highbacks, full Pebax® straps, ladders and adjusters, 7075 aluminium heel loops, and custom aluminium hardware. Each pair of Pro bindings are about 150 grams lighter than the standard version. The Pro series will come in both Men's and Women's Arc & Surge with a unique color of custom anodized hardware for each different model. Splitboarders are going to be stoked on both the look and performance of these bindings.
Beyond that we have a new T1 Step Heel Locker coming out, we're producing our own Spark Solid Board Pucks for the quiver hungry shredders, a new Top-Mount Crossbar Clip option for splitboards constructed like Jones Bolt-less Bridge and Nitro models, as well as a new Spark Tech Toe for the hardboot community. We're always thinking both big and small when it comes to how we can innovate and improve the backcountry experience.
Is there a limit as to where you can go with product innovation? Can a splitboard binding only get so light and so strong?
In terms of innovation, no. Innovation is a fluid process from concept to design, and prototype to production. We try not to set limits, but we should make it clear that we are not innovating for innovation's sake either. We are more problem solvers than anything. We are constantly absorbing information from all of our dealers, customers, and product testers, as well as making our own observations, and identifying areas of the backcountry experience we can improve. Then it is time to tinker and to innovate. We can't help ourselves. R&D is in our name.
As for weight and strength. You're talking to a bunch of engineers, so yes, technically bindings can only get so light and strong. We haven't yet reached the ceiling, but we're starting to get closer with our new Pro series bindings. 
Could you talk us through your growth over the last few years?
We've grown significantly as company over the last several years. Besides adding 400 sq m when we purchased our building, we also added two large CNC machines increasing our production capacity. One of these CNC machines is dedicated solely to producing molds for our injection molding machine. Sales continue to grow at a steady rate. They are not growing at the breakneck speed they were five years ago, and we're perfectly fine with that. Splitboarding is a more mature market now and we're a more mature company making products for splitboarders. We continue to add new dealers in new regions each season that share our core values. You'd be surprised some of the places we ship to. It's exciting that splitboarding is expanding its reach.
Is backcountry snowboarding still growing as a sport?
Yes. By our own observations as well as the industry reports we receive, more people are heading into the backcountry each season on their splitboards. People just seem to want to get outside, get some exercise, escape the resort crowds, and have a little solitude and untouched snow. They're also able to do this because backcountry equipment has come such a long way in the last five years. You'd be hard pressed to find a major board brand who is not building a split model, let alone a couple of them. Boards have improved, and snowboard outerwear brands have placed an emphasis on backcountry softgoods adding legitimacy to the scene. When you combine the advancements in hardgoods and softgoods, it makes getting out in the backcountry much more accessible than it was a decade ago. On top of that, some of the mystery and uncertainty behind "the backcountry" has been lifted. Outreach by a multitude of brands, more guided options, and the hard work by avalanche centres across the globe have created a strong base for snowboarders to learn about safe travel, understand the equipment, and head out on the skin track much more confidently than in the past.   
What backcountry safety initiatives are you involved with?
We support as many backcountry centers as possible via product donations to their fundraisers. We also work closely with our local avalanche center, the GNFAC, by donating money and setting up safety training clinics. We also collaborate with Know Before You Go (KBYG) and put their safety messaging on our packaging.
Can we expect any artist/athlete collaborations in the future?
We have 23 Team Riders, ambassadors and guides who are our premiere partners and product testers. The feedback they provide all season is truly invaluable. We don't have anything cooking for individual athlete or artist collaborations. We're always listening, though.
Where are you manufacturing and how do you see this changing in the future?
We are manufacturing every piece of our bindings, minus the buckles and few screws, at our shop in Bozeman, Montana, USA. We have worked hard and purposefully over the years to bring all the manufacturing in-house. It has many advantages including rapid prototyping and tight quality control over our finished products. We are proud of the fact that our bindings are built by splitboarders for splitboarders. We don't see this ever changing.
Which is your biggest market in Europe?
In terms of dealer density, Switzerland. If we're talking volume, it's mostly packed into Switzerland, Austria, Germany, and France.
Where do you see the biggest possibility for growth?
In the broader backcountry industry sense, both Scandinavia and eastern Europe provide interesting growth opportunities. Scandinavia with it's incredible backcountry terrain, and eastern Europe with its developing snow sports market.