MATTA Shapes Welcome You To Join Their WSL Fantasy League: Winner Takes Surfboard
MATTA Surfboards is inviting you to join their WSL Fantasy League,  and as well as bragging rights, you'll also have the chance to win a MATTA Surfboard.  More information below on how to win.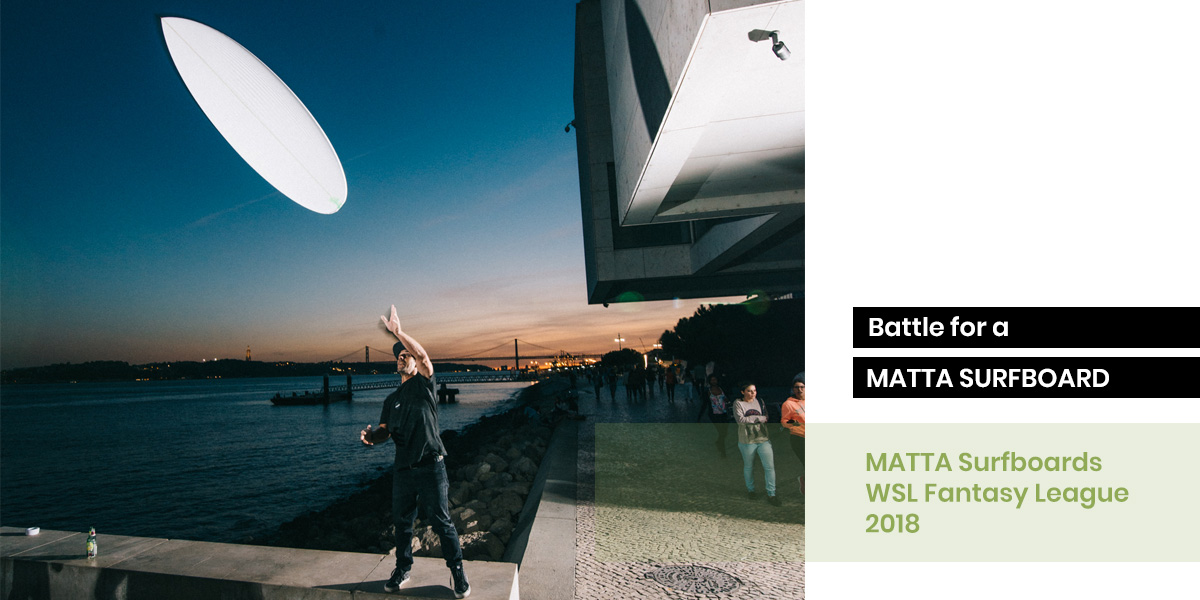 Press Release: BATTLE FOR A MATTA surfboard
Join MATTA Surfboards WSL Fantasy League 2018 for the chance to win:
PRIZES
The overall winner receives one MATTA Surfboard.
Winner of each event receives a discount voucher of 100€ on a new MATTA Surfboard.
HOW TO JOIN
STEP 1
If you have not already, create a WSL Fantasy account before MARCH 11 using the WSL app or via the web.
STEP 2
League: MATTA Surfboards
Pass: surf
***
MATTA 20 years
About Nuno Matta
Nuno Matta was one of the best Portuguese competitors of the 90's, disputing National titles, plus many results in the top 16 of the EPSA European circuit.
While still being a competitor, he started to shape his own boards. Born from his passion for riding waves, with much love, dedication and a deep understanding of the relationship between the surfer, the board and the wave he created his first designs. Before he realized it, his career as a shaper kicked off – while Nuno was a fierce competitor (and it was the only European competitor that shaped his own boards).
Nuno's work has been noticed and praised on an international stage while working with some of the best surfers in the world, he had the privilege and the opportunity to work with some of the masters in the art of surfboard shaping.