Swiss Market Insight June/July 2018
After a long, hard winter, the time for which many have been waiting impatiently to bask in the sun, jump on a skateboard or take off on a favourite aquatic vessel has finally arrived. The relatively good results from this winter season has given many specialized stores time to take a deep breath and head into the summer season more relaxed than usual. To top things off, the EUR – CHF exchange rate is once again working in favour of retailers because a stronger euro reduced cross border shopping tourism, be it online or in brick and mortar stores in France and Germany. Switzerland is no longer as expensive as it was a few years ago, and shopping abroad not as attractive as it used to be either. This is a good sign, which lets our domestic market catch its breath a bit.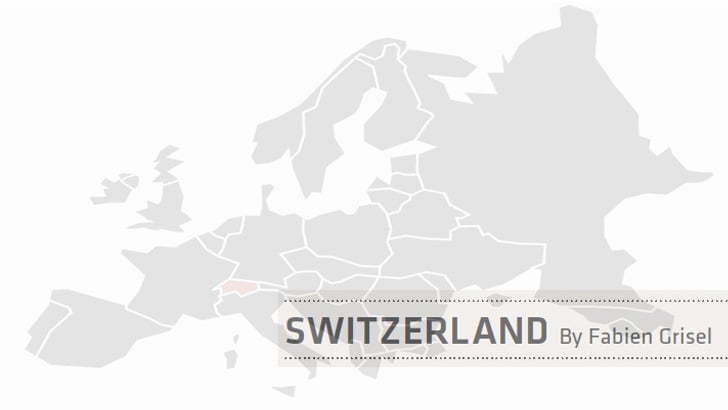 In spite of all that, the online market continues to expand with many players already in the business for some time like Blue Tomate and Eko-sport that are continually consolidating their presence. Swiss online retailers like Galaxus and Brack are trying to grab a part of the pie, while the market giant Amazon gets ready to enter the Swiss marketplace. As a matter of fact, up until now Amazon wasn't very active in Switzerland with only a very small percentage of the products it offered available for purchase inside the country. This is about to change and it appears as if the entire range of products will go on sale to residents of Switzerland from now on. It will be interesting to see to what extent this will have an effect on the boardsport market and what it will mean for online retailers like Galaxus and Blue Tomato.
As far as equipment sales are concerned, it seems to be evident that the foil is something that is starting to attract attention. Of course, it remains a very expensive, niche product, but its use especially by kiteboarders is growing more and more. According to Thierry Wasmer at Technosurf in Grand-Saconnex near Geneva, it may well turn into an interesting market segment sooner rather than later.
With the 175 or so lakes covering this small territory, the other aquatic sport with an ever-increasing number of participants is Stand Up Paddleboarding. Today, with access to very low-cost, entry-level products whose quality leaves a lot to be desired this activity continues to gain popularity and touches a very large segment of the general public. For the obvious reasons, which are storage and travel, 90% of the SUP market in Switzerland is made up of inflatable boards and the market is overflowing with all kinds of offers and an extremely wide range of prices. All the large supermarket chains offer cheap, very low-quality products, while on the other hand retailers specialized in nautical pursuits concentrate on medium range to high-end offerings. These stores target either more experienced or well-off customers and seem to be able to maintain a solid volume of sales in this market segment. A specialist in the sector, André Simone who is the owner of the Backside shop in Morges and also the distributor of the F-ONE brand sells several hundred board per year in his store and online. According to him, there is a demand for all kinds of boards and levels of quality, but the largest market segment is for boards in the medium to good quality range that do not cost more than 700 CHF (600 Euros) for a complete set-up. Staying within this price range would seem to be the best way to keep foreign online competitors at bay and attract part of the so-called "supermarket clientele". So, it seems that the Swiss market remains a touch too expensive, but if André is to be believed a short-term drop in prices is not at all unlikely.