Quik & Roxy Pro France Introduces VIP Ticket Sales
The Quiksilver and Roxy Pro France kicks off on October 3-14, 2018. This year the WSL are selling VIP tickets for you and your guests to watch the events from the comfort of viewing decks while treating yourself to complimentary food and drink. The VIP ticket also puts you in arms length of the athletes lounge and presentation podium giving you the chance to steal a few photos with the pros. All VIPs will also be treated to a behind the scenes tour as well as a complimentary welcome pack from the Quiksilver and Roxy Pro sponsors and partners. Full ticketing details are below and all readers of SOURCE Magazine receive 20% off ticket value with the promo code BOARDSPORT.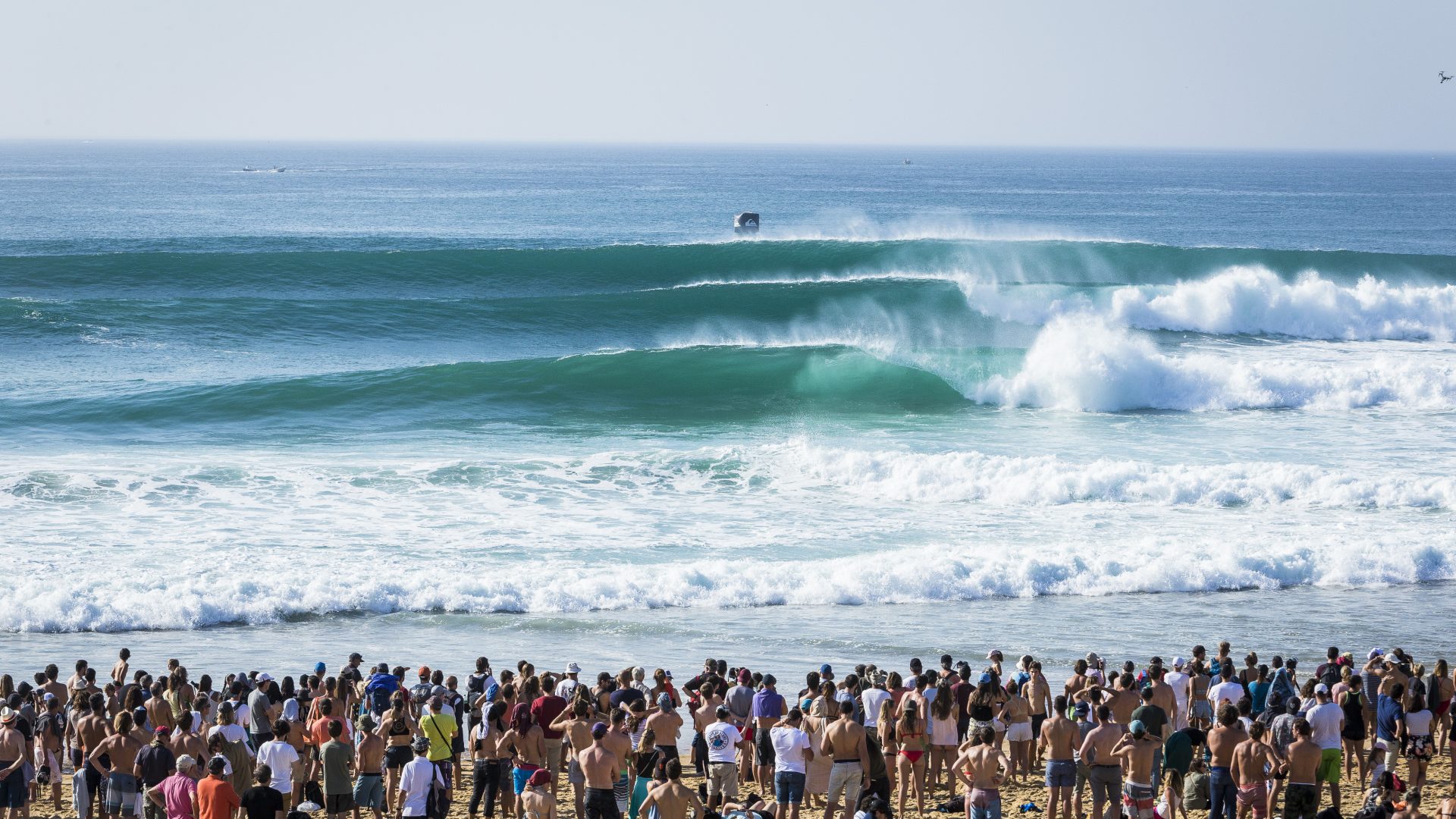 This autumn, for the 17th consecutive year, France welcomes the world's best surfers to the Landes coast and its legendary beachbreaks for the Quiksilver & Roxy Pro France.
Join us on the VIP deck at the event with a magnificent view of Culs Nus beach, where you'll enjoy free beverages and ice-cold Coronas, catered meals and snacks, and world-class surfing competition. So you don't miss out on any of the action, the WSL broadcast will be streamed live and hosted on the screens around the VIP deck. You'll also have the opportunity to take a private tour of the site, including the athlete areas and WSL judging tower, along with exclusive photo opportunities. All VIP guests will also receive an exclusive WSL Welcome Pack including gifts from Quiksilver & Roxy Pro sponsors and partners.
Competitions: Roxy Pro France | Quiksilver Pro France | WSL Red Bull Airborne
Tickets include:
– Access to the VIP deck whenever the competition is ON! from October 3-14
– Catered meals
– Free beverages and beer
– 30 minute behind-the-scenes tour of the event
– Exclusive photo opportunities
– VIP Welcome Pack with gifts from event sponsors and partners
– 20% discount for SOURCE readers with code BOARDSPORT
Note: All ticketed guests will receive regular emails updating them on the competition status. If surf conditions on a given day do not allow for competition to take place, the competition will be called "Off" for the day and put on hold. When surf conditions are contestable, all guests will receive an email telling them "It's On!" and it's time to head down to the beach.The contest operates within a 12 day waiting period and offers a minimum of 5 contest days. NOTE: VIP ticket benefits apply ONLY on days when the competition is called ON! (est. 5 days within the 12 days window).
We will have a limited number of single-day VIP tickets (valid for only one calendar day's competition, €99) on sale onsite at the event. You can purchase single-day VIP tickets at the main entrance to the event. Contact [email protected]orldsurfleague.com with questions about single-day tickets.