Picture Organic Clothing 2019 Wetsuit Preview
Brand: Picture Organic Clothing
Interviewee:  Julien Durant, Co-founder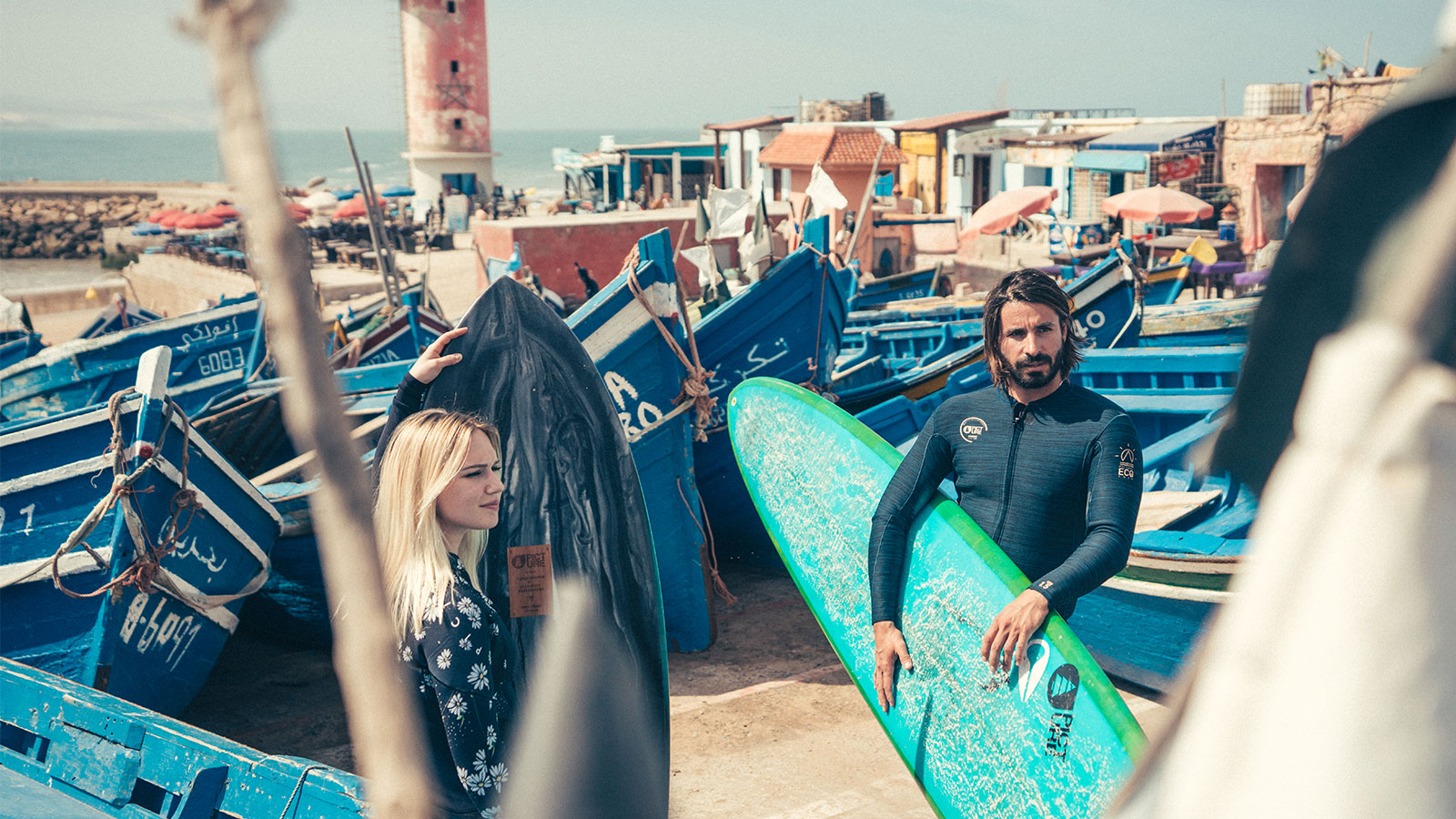 Would you say winter wetsuits are for the core market, whereas spring/summer wetties address to a more leisure-oriented audience?
Definitively not. Concerning our winter wetsuit collection, we propose premium products because it is a small collection (one 5.4.3 & one 4.3 for the men collection, with one 4.3 for the women). Thanks to the wetsuits construction (technologies, eco fabrics, etc), these products are aimed to insiders.
What is the story behind your SS19 collection?
Please describe your latest innovation for 2019: rubber sourcing/tech, panelling, seams and closure system…
We are in the surf market for the second year running now. That is why for the SS19 collection we improved our wetsuit construction to prove our legitimacy on the market. We try to progress by developing new technologies & new eco foams to propose a technical, eco-friendly & durable product.
The perfect example of our determination to be involved in the surf market is EicoPrene, our latest innovation. All the carbon black is made with recycled tyres (it is one of the main ingredients of foam). Of course, we are still using 100% recycled polyester for the inside and outside lining, all glued with an eco water-based glue.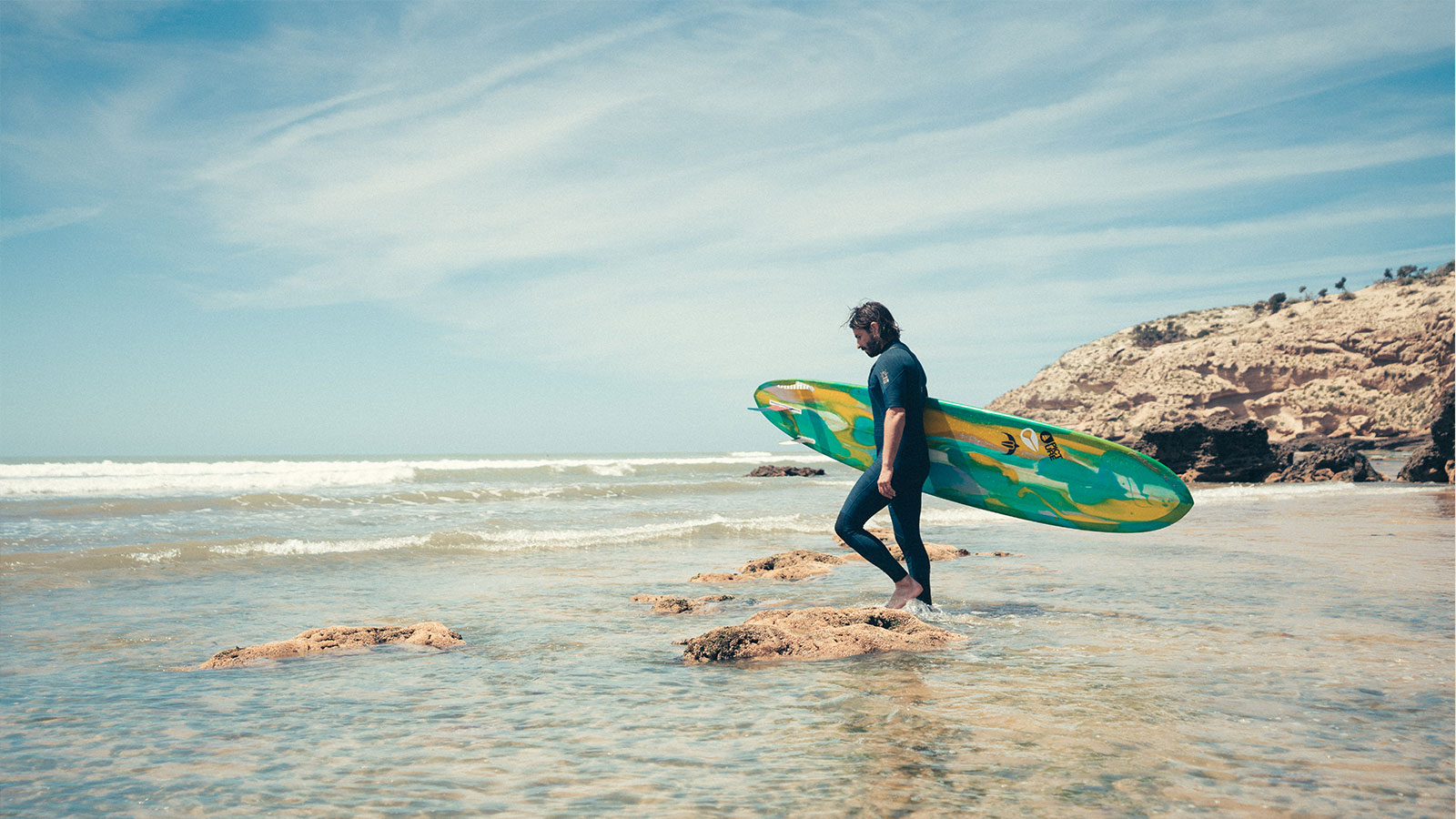 How does your range split between bottom and top-end models? (technologies/constructions, price-points…)
We worked on a very complete water range in term of prices, technologies & models, all using eco-friendly fabrics! It starts with wetsuits, proposing several thicknesses & styles, different types of zip, classical & extra features. For the SS18 collection, we proposed wetsuits made of NaturalPrene, which is the most eco-friendly rubber but which has a price more higher than the average market. To keep proposing eco-friendly, technical & affordable wetsuits, we propose EicoPrene for the SS19 collection, as explaining just before.
We also offer 3 kinds of tops: EicoPrene ones, Surf tee & rashguard (made with recycled polyester). As we designed the collection thinking globally, we add to EicoPrene tops an elastic drawcord to connect with the bottoms (classical boardshorts & hybrid ones).
Finally, concerning boardshorts, we split the line in 2 with very technical ones, dedicated to practice, & more hybrid ones with, for example, a wax fabric which gives a very fashiony look, or the Detroit that you could wear as a short in town.
Graphics story: Will bold colours and prints play a major role in your SS19 collection?
Original prints are part of the Picture design & DNA.  The designers worked on drawn prints,  which we can be found on the rest of the water range: boardshorts, impact vest, etc.
Concerning colours, for the SS19 collection, we decided to work more on melange fabrics because the prints we use are already very colourful and we wanted to stay sober & elegant.
Once under-considered, the women category has experimented a quantum leap in the last five years: new silhouettes, colours and prints aplenty. What is your take on women's wetties for SS19?
For the SS19 Collection, we developed a wide range for women to match with all tastes & fits: full wetsuits, bombshell, Spring Suits, etc. We add to technical details, a cool design with feminine & flowery prints, all keeping eco-friendly fabrics. We also launched a new model of spring suit, lighter & looking like a swimsuit but design to surf (Diana + Curving).
Doing anything to make the brand more eco-conscious?
Since the launch of the Picture wetsuit line, we are always looking for alternatives to the rarely recyclable & polluting neoprene with different eco-foams as NaturalPrene, Limestone, EicoPrene. Furthermore, we are working on every detail to make the wetsuit as eco-friendly as possible: using an eco-friendly water-based aquaglue & concerning inside and outside linings it is made at 100% of recycled polyester (45 x plastic bottles / Wetsuits).