Italy Boardsports Market Insight, Autumn 2018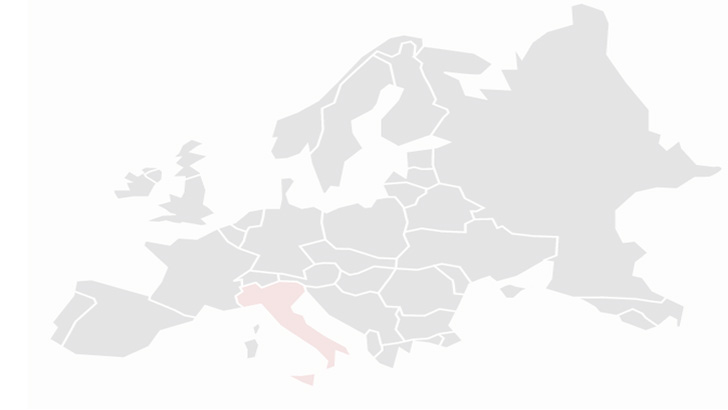 Economically, our new government of Prime Minister Conte and deputies Matteo Salvini and Luigi di Maio are trying to get our economy back on track, but honestly they lack in ideas and people are already a bit disappointed. The first decision they made, and which is being executed already, is limiting the number of refugees coming into Italy. They want to see a real law for all of Europe where refugees get distributed across Europe, determined by the size of the country, no matter where they came to land/border. It's a good thing for sure – the refugee issue is something which should concern all European countries and not just the south, especially because it's unlikely that war in the Middle East will stop.
Another positive thing is that Mr. Conte wants to work with the EU closely to put Italy in a better position regarding the high interest we still pay, which makes absolutely no sense. Also, the rumours about a referendum where Italy would vote for or against the Euro is now off the table – Conte confirmed a vote was never on his agenda or in his plans.
Boardsport business has seen and is still seeing a very hot summer, with temperatures over 35 degrees from north to south. It creates a difficult situation as only beach gear seems to sell, but as competition is huge, broad boardsport stores don't gain traction and struggle more than in previous seasons, even if some thought it couldn't get any worse. Overall, Spring seems to be the problem season, it's is very short and after Easter pre-sales start making it very tricky to maintain margin.
Skateboard footwear is in its biggest crisis for many years and there are no retailers who are happy with skate sales here. Only running shoes, bulky sneakers and Vans Old Skools in black and white seems on trend for Spring.
Fabio Degaperi form Centone stores Rovereto and Trento states: "Hardgood brands, especially in snowboarding and freeski, have to invest in physical core stores this upcoming season as otherwise there will be no core stores left in a couple of years. Investing means helping with terms, returns and marketing as they are helping to build the brand and make it sell well for bigger sport stores in the future."
What many core retailers complain about is that hyped skateboard brands like Palace, Fucking Awesome and others should pay more attention to core stores and give them a chance to sell their product – that would help and would support the scene as a whole.
A current trend within the boardsport scene is backpacks and luggage, with many innovative brands like Aevor for the urban traveller and sportsman, or Pinqponq for the Hypebeasts out there. They're making products made out of recycled water bottles, and both brands are from the Fond mother company, with their home at Fresco Dist out of Merano and Milano. RNG distribution from Milan has two new brand entries for the skateboarders out there with Grizzly and Primitive now under their roof.
Season after season it's becoming clearer that skate and snow core stores need to find their niche of image and brand selection to be competitive in-store and online. Only with an image, service and product others don't sell, will they be successful in the near future, as a price war or a wide selection of goods won't be a winning strategy.
Let's enjoy summer as long as it lasts as it's great for being outside and doing what we all love. Peace.