OTIS Eyewear Takes The Title For Sunglasses Of The Year Award In Australia
OTIS Eyewear takes the win for Sunglasses of the Year Award at the Australian Surf & Boardsports Industry Associated making them the first company to take the title with two different styles and giving them their third win in this title.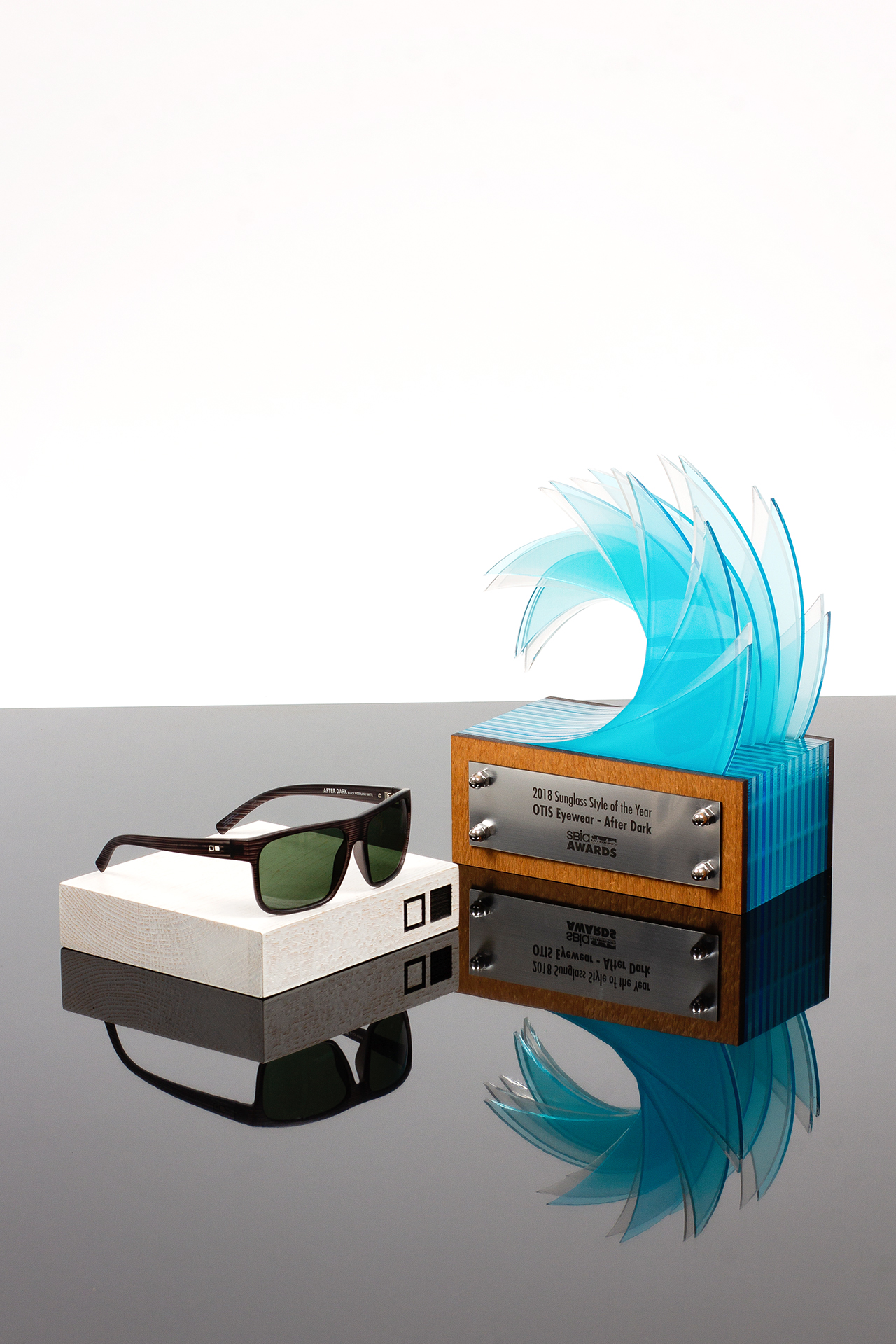 November 2, 2018
Yallingup, Western Australia
OTIS Eyewear was honored to receive the brand's third consecutive Sunglass of the Year Award at the 2018 Australian Surf & Boardsports Industry Associated ("SBIA") Awards on last Thursday night. The SBIA Awards night recognizes the best in the industry by identifying key performing products that are standouts in their respective categories.
These products are nominated and presented for voting by both Retailers and Consumers to determine the products of the year. In what was a very competitive category that included styles from Carve, Oakley, Dragon and Electric, the OTIS After Dark came out on top in 2018 after backing up wins in 2016 and 2017 for the brand's Young Blood frame. The brand created the After Dark frame with the intention of updating and modernizing the highly successful Young Blood. This award clearly shows the brands product development, marketing execution and sales roll out was precisely on point.
OTIS now becomes the only brand to win the award with two different eyewear styles, a significant achievement for the brand that reinforces OTIS' position as a leading premium eyewear brand.
Tom Sullivan, Australia General Manager of The Leisure Collective, owner of the OTIS Eyewear brand had this to say about the brands achievement "I'm really proud of the entire team for taking out this award again this season. A lot of work goes into providing a quality product for our valued retailers and this is a great recognition of that hard work." For more information, please contact Stephen Gerard at OTIS Eyewear on [email protected]