WSL Appoint Surf Industry Vet Scott Hargreaves As WSL Commercial Director
WSL has appointed on Scott Hargraves as Commercial Director. Having worked as Global Vice President of Marketing for Billabong and prior to that at Rip Curl in numerous leadership positions Hargraves has plenty of experience accompanied by passion for the sport and industry to drive growth across Australia, Asia and Oceania.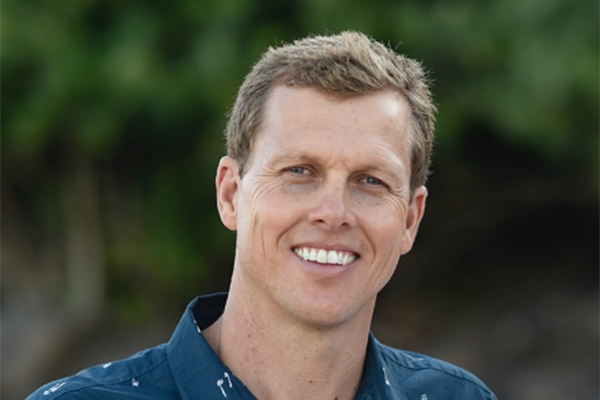 Press Release: LOS ANGELES/USA (Thursday, November 15th, 2018) – The World Surf League (WSL) today announced the appointment of Scott Hargreaves as WSL Commercial Director. Key areas of focus for Hargreaves will be driving growth via partnerships and other business opportunities in Australia, Asia and Oceania. He will also be responsible for Global Endemic Surf Partnerships.
Hargreaves has a long and established career in the surf industry, bringing a wealth of strategic insight, global expertise and credibility. He is a passionate daily surfer and a massive professional surfing fan. Hargreaves was recently Global Vice President of Marketing for Billabong and previously worked at Rip Curl in numerous leadership capacities. Throughout his career he has managed many World Tour events, global partnerships with international brands, developed industry leading brand campaigns and has strong relationships with many of the WSL's marquee athletes.
"Scott is a well respected professional in the surf industry with a clear track record of success both in Australia and globally. We are delighted to have him as part of the team," said Sophie Goldschmidt, WSL CEO. "Having gained experience from managing and driving revenue for marquee surf brands and event programs, managing athlete rosters and large scale digital and retail marketing campaigns, Scott has the perfect skillset to make the most of the undoubted opportunities that exist in the coming years for WSL and surfing."
Hargreaves will work alongside Andrew Stark GM WSL and Kelly Slater Wave Co Australia and Oceania out of the WSL Australian office, and also closely with the WSL's new Head of Strategic Partnerships, who will be based in Santa Monica. Scott will start in early January 2019.
"I'm incredibly excited to be joining WSL, at a time of real opportunity for the company," said Hargreaves. "Back in 1999 I sat on the beach in Hawaii and watched the entire Pipe Masters unfold. It was such a pivotal moment in my life and one that shaped my career in the surf industry. It was then when I realized I needed to be part of pro surfing. Today, I'm confident my understanding and respect for professional surfing and the industry will provide value on many levels for the WSL and the organization's key partners. I'm thrilled knowing my next career chapter with the WSL will help shape the future of professional surfing".
For more information, please visit WorldSurfLeague.com.