Creatures Of Leisure Appointed Global Distributor For Fin Puller
Creatures of Leisure announced their new partnership as global distributors with Eco conscious brand Fin Puller. With Creatures of Leisure's 31 years of experience within the surf industry Fin Puller will have a much further reach to surfers around the globe.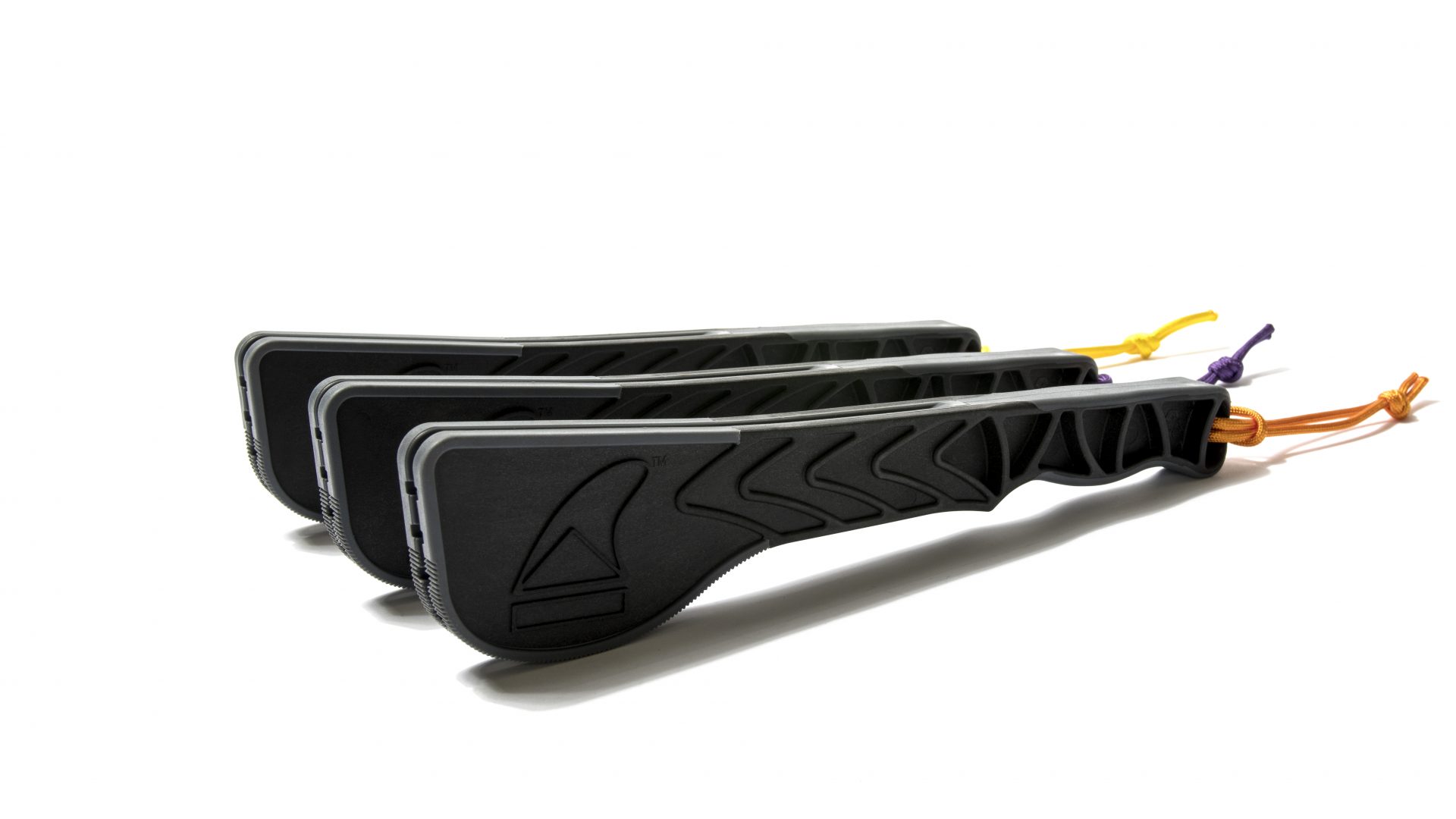 World leading surf hardware company Creatures of Leisure is excited to announce their new partnership with Fin Puller, a fin removal and installation tool that has become a must-have for all surfers everywhere.
Designed in California and used coast to coast worldwide Fin Puller works with virtually any removable fin system including FCS II and Futures. The patented pending design is engineered for both fin removal and installation. Its lever-action creates a smooth, dependable and effortless operation. With its slim, lightweight design and compact size Fin Puller is an easy-to- use solution designed to benefit the top to bottom surfing experience.
Fin Puller was created by a passionate surfer who observed a common problem among surfers that needed to be solved, "The best things are built out of necessity and nothing rings more true for me at Fin Puller. The idea sprung into my head after an all-day session at Lowers. I was watching a few local pros fighting with their fins and immediately I knew what I had to make; the worlds first fin removal and installation tool. Being a designer I knew that I had to design the Fin Puller to work on all fin systems, not just to be the first of its type but also the most functional. As an ocean lover, I insisted on using recycled plastics and donating 1% of sales to various organizations that are cleaning our oceans," said FinPuller Founder Guri Milavski.
With years of depth and experiences in the surf market, Creatures of Leisure is extremely excited to add an innovative product into the mix to accompany their high quality, user friendly surf accessory range, "Fin Puller is a truly innovate solution to a problem many surfers have.
It's exciting to be partnering with Guri and his team in a product that in many ways reflects Creatures guiding philosophy which is to continuously improve the experience of surfing," said Creatures of Leisure Director & CEO Nathan Omodei.
FinPuller is equally as excited to partner with Creatures of Leisure and begin leveraging their global distribution network to get the product in as many surfers' hands as possible, "Today is a big day for the FinPuller team and brand. Partnering with a brand that has similar core values as us was crucial and doing a deal with Creatures of Leisure is a dream come true. We believe there is no better partner in surf. With this partnership, we'll be able to reach surfers on all corners of the globe and get FinPuller into every surfer's hands. The future is looking brighter than ever for my team and me," said Guri Milavski, Fin Puller founder.
Fin Puller is now available through authorised Creatures of Leisure distributors.