Rip Curl Team Up With Legendary Surf Board Shaper Paul Lefevre 'Son of a Cobra'
Rip Curl has teamed up with legendary surfboard shaper Paul Lefevre 'Son of a Cobra' to create a t-shirt and board short range which dropped on December 6, 2018 with new products also being added to next years men's surf ware range.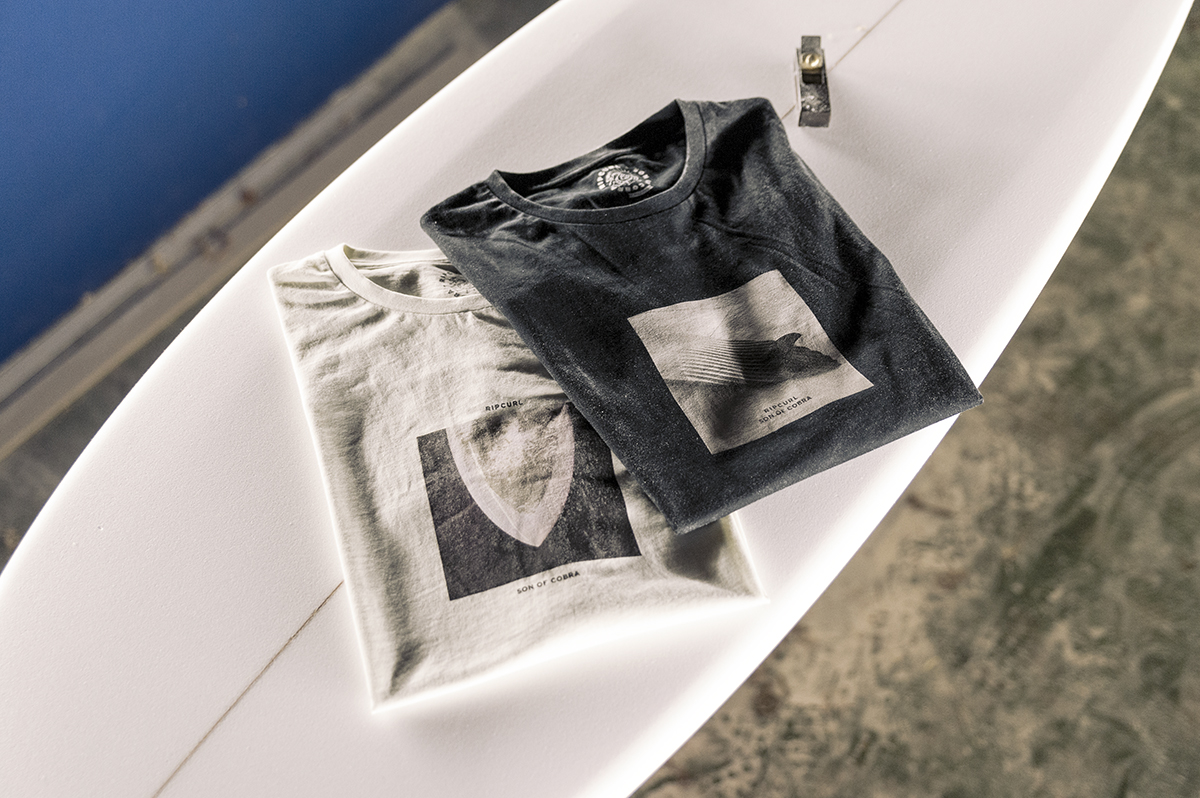 Press Release: RIP CURL IS HONORED TO WELCOME THE "SHAPE & GLASS MASTER" ARTIST PAUL LEFEVRE, AKA SON OF COBRA
Paul "Son Of Cobra" Lefevre has been glassing surfboards into pieces art for 10+ years. The French Glasser/Artist has collaborated with many surfboard manufacturers in Europe and in the USA.
His aim is to give a new image to the surfboards artwork which is inspired by the punk hardcore, tattoo and American Car culture and movement. "Son of Cobra" is gifted with his abilities to work with tinted resin and specialized in their polished finish.
His obsession for restoring old cars resonates with his vision of glassing and shaping. While respecting codes and preserving the soul of the object, Paul gives life to a product both classic, powerful and aesthetic.
From Australia to Brazil, through California and France, Paul spent the last decade of his life in the greatest international shapers' workshops, such as Daniel MacDonald (DMS), Axel Lorentz (Pukas), Thomas & Renaud Cardinal (UWL), and Matt Biolos (Lost).
From digital design to the leash plug installation, today Paul manages the entire production of his surfboards. In quest of innovation and thanks to an exceptional expertise, he performs unique technical achievements, like his now famous hollow translucent surfboard made in fiberglass and considered the first of its kind worldwide.
Through retro designs, marbled tints and a black and white color scheme, Son of Cobra offers an emblematic signature.
Rip Curl is excited to join venture with the French artist around a set of tees and boardshorts available in shops December 6th 2018. The adventure will go on next summer with new products proposed within the men's surfwear range.
More infos on ripcurl.eu