Snow Space Salzburg Hosts Family Freestyle Weekend
On March 16-17, 2019 Snow Space Salzburg will be hosting the Family Freestyle Weekend. There will be freestyle taster courses on offer for beginners, professional coaches on hand for experienced riders and ski and snowboard demos available on site.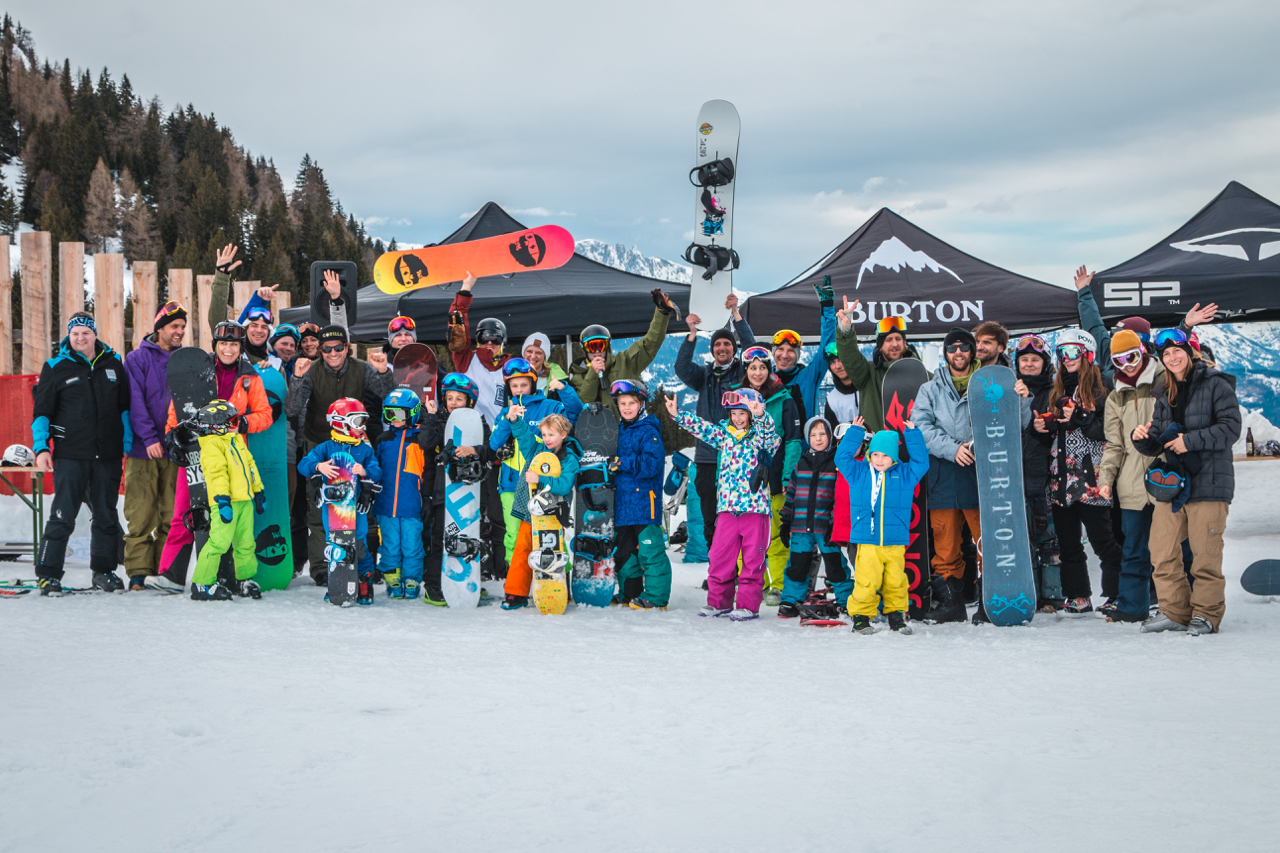 Press Release: Family Freestyle Weekend in Snow Space Salzburg!
Alpendorf, St. Johann im Pongau, 16-17.03.2019. Parents & kids: let's go crazy!
From 16-17 March 2019, children and parents with a passion for freestyle will be meeting up in Snow Space Salzburg for the third time. And whether you're already experienced snowboarders or freeskiers, or want to try your hand at freestyling for the first time, the Family Freestyle Weekend is a MUST: taster courses, pro coaches for experienced freestylers, test boards and test skis, goodies and good times will all be on offer at the Kreisten Alm in Alpendorf/Sankt Johann in Pongau!
What started two years ago with just a few families and a handful of test products will this year be a true highlight in the season's freestyle calendar for enthusiastic families wanting to share the same passion.
Shredding with friends, learning new tricks and having a great time in the snow: those are the attributes that embody the Family Freestyle Weekend in Snow Space Salzburg. Atomic, Bataleon Burton, Flux, Goodboards, Jones, Never Summer, Nitro, Rome, SP, TSG and YES will all be coming with a ton of test material for children and adults. They'll also all set up camp on the Kreistenalm. The "Kreisten" will also act as the base for the freestyling activities throughout this weekend.
Children of all ages can take the 6-seater Gernkogel chair lift with their parents from St. Johann/Alpendorf to the Kreistenalm. At the top, you'll find a mini snowpark, the Wriglet Area for our youngest visitors, hot drinks from Gorilla, your coaches from the Shred School and Shred Kids, as well as the Atomic Freeski pros, taster snowboard courses, the Toni Gruber snowboard school, goodie bags from Blue Tomato and many other activities.
Experienced freestylers among you can ride with the coaches to the Snowpark Alpendorf. Not only will you be shown new tricks, but we'll also shoot some action photos of you and your friends.
Late on Saturday afternoon, everyone will meet up again at the Kreistenalm where there will be lots of prizes to be won at the Barilla pasta party and children's bingo. And the best part comes at the end: the group shred down on Saturday evening promises even more fun for everyone involved!
As well as the test material and coaches, there are also many other highlights on Sunday including the group shred down on Sunday afternoon and the trial bike show with bike professional Thomas Klausner at the Gernkogel valley station.
So kids, round up your parents and get set for the best weekend of the year – the Family Freestyle Weekend 2019!
Participation in all aspects of the programme is free. You just need a valid ski pass and there are discounted family tickets for Snow Space Salzburg every weekend! (https://www.snow-space.com/de/Tickets/Familientageskarten)
www.snowpark-alpendorf.at https://www.facebook.com/snowspacesalzburg/events