German Market Insight May 2019
Let's start with Andy Wochner of Follow Me, Lörrach, whose retail space situated in the far south of Germany had a weak start to the season due to lack of snow in the Black Forest.
While January and February were fine, things went into a decline again in March due to the unseasonably warm weather. Follow Me has had the biggest success with brands that have been doing a fine job for years – among them Burton – or those brands that are attractive because they come across as somewhat exotic, for example Amplid, Bataleon and Korua. With boots it comes down to finding the right fit in store and that's where he thinks Nitro is way ahead of the competition. "When it comes to bindings, we've had good results with the Salomon 'Shadow Fit' bindings, but Union is also performing well. All in all, we're pre-ordering about the same amount. If stationary retail outlets want to succeed against the online competition, they don't only need to give competent advice but also offer a good range to choose from. One of the highlights of this winter was Burton's 'Step On', no doubt. The short supply and Burton's good marketing meant that we sold 100 per cent of stock at RRP. On top of that, the new shape concepts like future shapes, retro shapes and shortboot carving are taking off. While the turnover isn't great just yet, it serves as a good conversation starter; the customers are showing an interest and we do sell the odd unit as a result. Splitboarding is very complex, so a lot of retailers find the business too much hassle. We are putting the effort in and it's paying off. The online to retail ratio has shifted slightly towards online, particularly in winter. However, stationary retail still makes up the lion's share of our business. We're using our online presence as a shop window and also have an in-store terminal. A lot of customers are browsing our online shop and then come in for advice with concrete ideas", says Andy Wochner.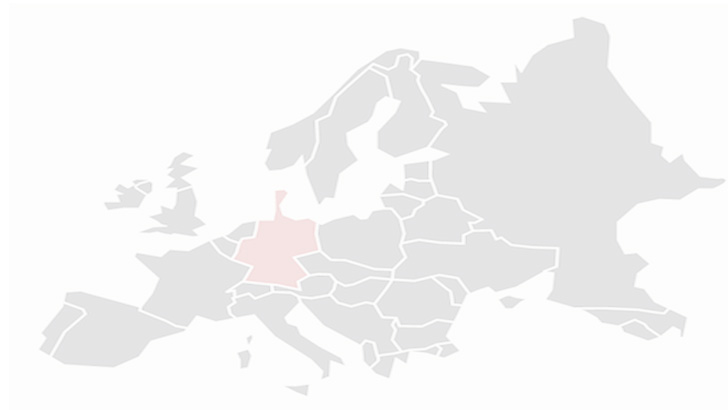 Marcus Geier's Epoxy shops are located in the Bavarian towns of Passau, Deggendorf and Straubing. The 2018/19 snowboard season went a lot better for him than originally anticipated. "The second good winter in a row has made a positive impact, but when it comes to pre-ordering, we're doing the same as last year. We definitely benefit from snowboarders looking for quality. Authentic advice wins people over, they don't exclusively buy on price alone. However, special offers are now essential. Innovations like 'Step On' are also going down well, and the same goes for carving. We're expecting 2019 to be a good year for skating in general. For starters, two new concrete skate parks have opened in our catchment area, one in Deggendorf, one in Plattling. Plus skateboarding has gone through such a positive development in recent years. We're reaping the benefits of our approach now. The omnichannel model allows people to collect their merchandise in the shop or to order online for home delivery. Both channels and our customers benefit from these modern processes." In the meantime, Blue Tomato has opened up a shop in the far south western corner of Germany, adding to the competition. "The cake gets divvied up further and further. But maybe both parties can benefit from this in the long run. There's potential for the location to become more attractive when you invest some work into the local scene and there's a healthy competition."
Markus Kirn owns Inferno in Eggenfelden, a shop that has been around for 24 years with 120 square metres of space in a prime location. "Of course, running a snowboard business in rural lower Bavaria isn't easy", says Markus who is discontinuing his snowboard department. "A few years ago it was a big advantage to have a huge catchment area as there was little competition. But hardly anyone will drive 30 kilometres these days to buy a snowboard when it is so much easier online. We're also very dependent on the weather. If
they don't see any snow on their doorsteps, the lower Bavarians won't notice it's actually winter in the mountains. Things would be a lot easier for us if manufacturing could push back deliveries so the prices stay stable way into February. The snowboard business is a tough one and the industry isn't as big as some people may think. That means that some companies find it hard to be happy with what they've got. Just because something is on trend doesn't mean you have to flood the market with it. A lot of companies are only interested in making a quick buck and never think longer-term. I believe that in the end there will only be a few big retailers left, the smaller ones will continue to struggle until things become impossible for them. I'm also assuming a lot of manufacturers are planning to sell through their own channels, anyways. Of course, there's still customers left who appreciate our advice, there's just not enough of them."
Benjamin Schwarz is the country manager for Burton Germany and is well acquainted with the current situation. He says, "The snowboard market is still in the process of consolidation. At Burton, we're keen to work even closer with our partners and support the experts in particular. Fewer retailers, customised ranges and the right depth are essential. Those that have been loyal to the sport and us are on the up again. Excursions, events, testivals as well as in-store campaigns like boot fitting and movie screenings create experiences and a sense of community with the customer – which is more important than ever. The current season has gone so well that our partners have had significantly better sales. We have also grown very well in the DTC sector, we have registered an increased demand for our products throughout. The onset of a harsh winter in January did of course help with this. Nevertheless, we continue to be careful and are keen to grow sustainably. We're not into filling our order books. 'Step On' sold out early again. We don't mind the customer thinking about snowboarding and visiting a store earlier in the season. At the same time it's essential that the retailers offer the products that the customer demands. This season we had no black bindings and boots left in stock from mid-January. We didn't want too much superfluous stock at the end of the season and we managed to achieve just that. We didn't want to lose customers. It's not always easy to find the right balance; we had an enormous increase in the demand for bindings. Premium products are clearly on trend, this is where we sell the most units. We have therefore adapted the quality of the 'Malavita' line. You can now get an improved cat strap across the range. The 'Step On' is now sustainably packaged in a rucksack (boots) and a cooling box (bindings), both can be reused."
There's also a sharpening focus on sustainability, which is something that brands, shops and customers will have to increasingly take into account and cater for. The main reasons why online shopping is becoming more and more popular currently are: no restriction through opening times (77 per cent), home delivery (76 per cent), time saving (67 per cent), a greater variety when it comes to products (66 per cent) and products you can't find on the high street (53 per cent) (Bitkom / Internet World Business Magazine 3/19). The demand for a bigger range of skating hardware also rings true with Nils Gebbers, Managing Director of 24/7 Distribution: "While I do see that shops want to play it safe by offering 50 Euro boards from Spain, southern Germany and Berlin, it will make the walls where the decks are displayed just look drab, draining all the emotion from them. Just check the Esel (by which he means SHRN, Munich) or Cologne's Concrete Wave – both are leaders in terms of diversity. Skateboarding is harder to define than ever before, and that's a great thing! There's Chico Brennes of SF Part with this Tommy Guerrero Reissue, kids training for the Olympics, creative skating like Welcome, growing Euro Squads on NHS brands and Ace Trucks. It's so multi-facetted and I think that definitely opens up opportunities to grow.