BB Wakepark Is Open For The Season
BB Wakepark, Liepaja, Latvia is open for wakeboarding season, with their first wakeboarding championship event coming up in July, spectators are invited to watch, relax and camp while taking advantage of BB Wakepark's facilities.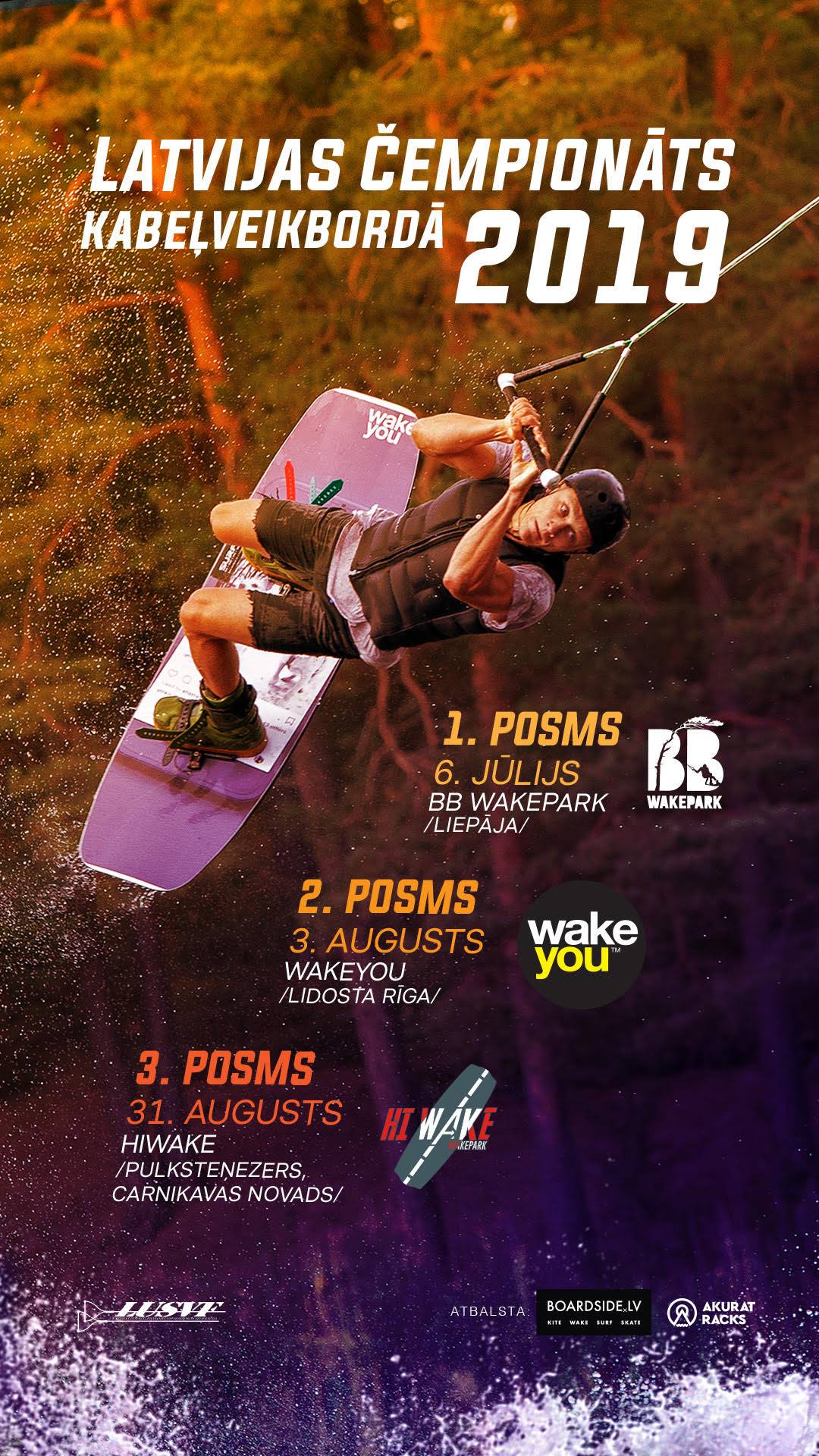 Press Release: BB Wakepark Open Season,
BB Wakepark, with the location in Liepaja, Latvia, open season this weekend.In the 19th and early 20th century it was a favourite place for sea-bathers with the town boasting a fine park and many pretty gardens, and a theatre. Now, with a Cafe, Sup Boards and boats to rent among the sauna, the hot tube and a new area called BB Waterpark, where young kids can have fun while waiting for the parents that are split between the best burger in town and the 2 cable system, BB Wakepark starts again being the favorite place for tourists all over the world that come relax between this Park and BB Camping, where people can stay for a very good price. Just enjoying sunsets on the lake, surrounded by the pine trees and feeling the touch of nature.
Receiving the Latvian Championship of Wakeboard in July, the first event of the season for this competition, the park is already waiting for wakeboards to come training here for the good result they expect.
With a terrace on the water, everyone is welcome for a drink or just to take a snack while resting from a full day of activity. The BB cafe has healthy meals, tasty drinks and refreshing cocktails.
Santa Vevere, Wakeboarders and a strong name of this sport in the Baltic region, with a lot of championships victories and given proves, invites everyone among with BB Wakepark and their new staff to join them this season for some fun and good environment and unforgettable moments.
For more Information please visit the website in
www.bbwakepark.lv
or just join the Instagram page to keep updated. Also coming soon one more edition of the BB Summer Jam to be announced soon.