EUROSIMA Announces Their General Assembly 2019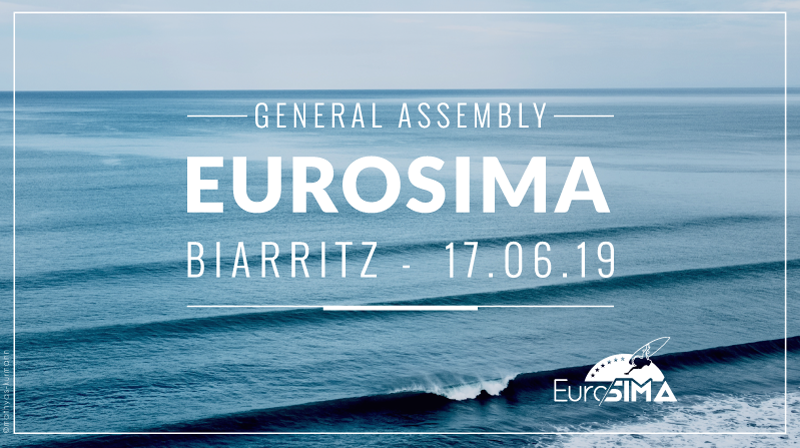 Press Release: This is the official announcement for the EUROSIMA's General Assembly. The event, which brings together members, partners and administrators alike will take place at the Hôtel Le Grand Large in Biarritz on Friday, June 17, 2019 at 4pm.
This annual event is key for the Action Sports industry, which will be celebrating its 20th anniversary this year.
As always, it is an opportunity to take a look back at the past year as well as to look towards the future by presenting upcoming or new projects and electing the new President and Board of Administration.
Indeed, Wilco Prins, the current EUROSIMA President since 2016, will be standing down after two consecutive terms, in order to focus on new projects. EUROSIMA members are therefore invited every 2 years to approve the new Board and new President.
After the meeting, all attendees are invited to join us for a happy hour concert at the brasserie Les Baigneuses for a good time all together.
Agenda for the EuroSIMA General Assembly:
President's moral report
Chartered accountant's financial report
Approval of the Board of Administration and presentation of the new President
Presentation of 2019 program of activities
2019 provisional budget
Happy hour concert
When? Monday, June 17 2019 at 4pm
Where?
4pm-6pm : General Assembly – Hôtel Le Grand Large, 1 rue Dalbarade 64200 Biarritz
6.30pm-10pm : Happy hour concert – Les Baigneuses , 14 rue du Port-Vieux 64200 Biarritz