Glassing Portugal Announces Partnership Simon Anderson Surfboards
Glassing Portugal announced their latest partnership with Simon Anderson Surfboards. The Portugal based surfboard manufacturer and supplier will now represent Simon Boards as his agent. Nuno from Glassing Portugal talks to SOURCE about what the deal means to him.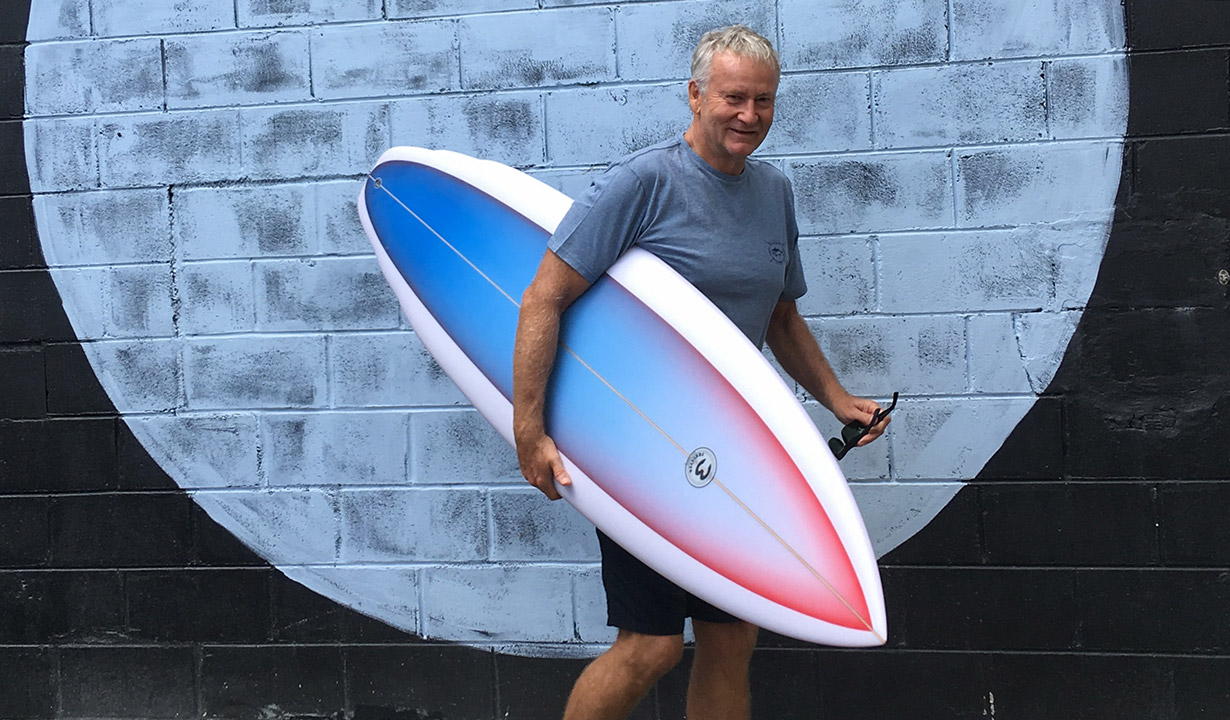 It was with a lot of expectation that Nuno, from Glassing Portugal, announced a new partnership with Simon Anderson. Completly stoked with the situation Nuno just describe it as a reward of his job in the surfboard industry.
Nuno is now officially part of the Simon Anderson team, representing him/ acting as agent for Simon Boards, Simon, S, Heritage Series and all the sub-brands that can include the shaper of international top surfers and responsible for creating magic boards for surfers like Kelly Slater, Mick Fanning, Andy Irons and so on.
With a new responsibility to ensure costumers satisfaction and ensure surfboard manufacturing supply high-quality products, Nuno describes it as a year of change. "Simon is one of the worlds most elite surfer/ shapers, whose three-finned thruster innovation revolutionized surfboards design. Simon was a leading pro surfer of the late 70s and early 80s, winning five world tour events. Winner of Pipe Masters and Bells Beach he is a very humble person. He did everything a surfer can dream about. We have produced Simon for a couple of years, but now the game has changed. I spend some time travelling with Simon and I hope I don't let him down and I am capable of increasing sales and create new ways for the growth of his name and brand…" Explains Nuno.
Simon Anderson also recently launched a book called – Thrust, The Simon Anderson story.  A book by Simon Anderson, edited by Tim Baker. Tim Baker is the best -selling author of Occy, High Surf and Surf for your life. He is a former editor of Tracks and Surfing Life magazine.