Buyer Science With Freeze Pro Shop's Mark Stewart
As the name would suggest, Scotland's Freeze Pro Shop started out life as a snowsports retailer but with surfers on their perpetual hunt for empty lineups, Scotland (and Northern England)'s wave rich (but frigid) coastline is seeing participation figures soar. This married with the advent of wave pools has seen Freeze increase their surf market endeavours and we spoke with Mark Stewart, their Surf Buyer/Ops Manager to see how they're tackling the market.
Please tell us about your background.
I've been working with Freeze since 2010. Before that I was a water sports instructor: Windsurf, sailing, wakeboard, kayak and so on. I've always been into the sports but moving to Freeze was a bit of a shock. Being office-based rather than on the beach is quite a surprise, but it quickly became a natural shift, and I haven't looked back since.
Surfing has been a major passion in my life since my first experience when I was 10. I remember my brother getting a surfboard and wetsuit for his 18th, and me being desperate to get out with him and try it out. He very kindly lent me his wetsuit gloves, so with only these and a pair of swim shorts as protection against the bitterly cold February North Sea, we both headed out into the surf. I was immediately hooked, and frozen.
What's the most challenging aspect of the surf industry at present?
Competition in retail is very tough. British surfing is having a great time right now, with a real boom in participant numbers, but there are more online retailers than ever. Although our focal point has always been our Edinburgh shop, there's no getting away from the fact that consumers want to be able to shop online and are willing to buy almost anything on the internet. A few years ago, I would have never imagined that people would be willing to buy a wetsuit or a surfboard online, as they're such considered and specific purchases, but that's exactly what's happened. When a customer has the choice of 10 or more retailers to choose from, all offering a similar service and prices, then customer loyalty becomes increasingly hard to gain. It was a very different scenario when you had the option of your local shop or a long drive to the next town.
How do you see Brexit, or other political/economic situations closer to home affecting your business?
Brexit has been a shambles since the start, and it is not starting to look any better the closer we get, if anything the uncertainty is only getting worse. I'm struggling to think of a positive word to say on it. How can tearing down existing, tried-and-tested trade deals without a clear plan of how to replace them, be expected to improve the situation? To quote the Trade Secretary "the free trade agreement that we will have to do with the European Union should be one of the easiest in human history […] by the 29th March we will have up to 40 trade deals ready to sign". What we have are 6, which is technically still "up to 40" I suppose.
Could you talk us through the difference in order deadlines for hard goods and apparel, how could these dates be changed to benefit the retailer?
Order deadlines in surf are all over the place. It's difficult to curate a range effectively when some brands will have a deadline of early January, while others haven't even managed to produce a catalogue by mid-February. Bringing all of them in-line to allow a fair comparison of what is on offer for the coming seasons would greatly benefit everyone involved.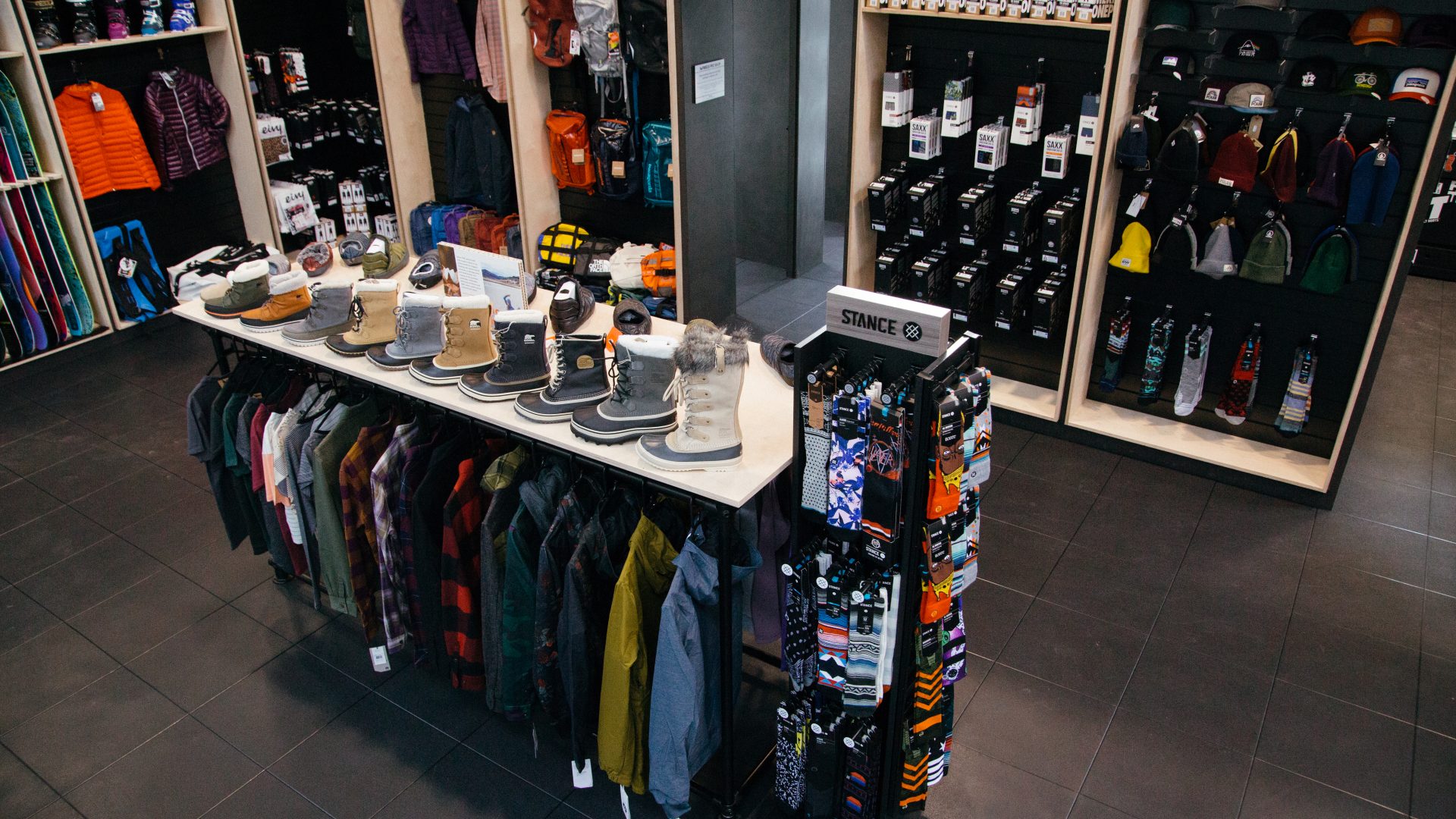 What have you learnt from specific surf product categories in the last two years?
We focus on the technical goods market and aim to deliver strongly there. There are some other retailers who do the fashion side of things very well, and we don't aim to compete directly on that. We obviously offer a range of soft goods so that customers can add on impulse buys, but we know our strengths and try to stick to them.
I've noticed some strange things in wetsuits over the past near-decade. The top-end suits are really pushing the technology further, but they aren't scared of an eye-watering price tag. The mid-range is becoming more and more relevant, which I don't think is a bad thing. People are realising that the product at the top of the tree is a bit of a niche and maybe isn't for everyone. The technology will eventually trickle down into the more affordable suits. It feels like less people nowadays are opting for the 'top-spec' wetsuits in lieu of a more affordable suit that still performs. When you can get two great suits for the price of one £500+ suit, then it's hard to justify spending that hard-earned cash.
If you could ask brands for support – what would it be for?
There is no single thing which equates to a successful business partnership, it's a mix of the whole package. However, with the advent of online retailing, suddenly data and information are king. The customer is now rarely talking to us directly, so it becomes difficult to explain why a certain product is the right one for them. All that information needs to be rapidly and obviously accessible to a huge range of customer types in as easily digestible a format as possible. It is astonishing that in this day, there are still some brands which are unable to supply very basic information to us on their products (no photos, no barcodes). It feels like we, the retailer, are the first person to have seen the product sometimes. I get the impression it's a surprise to some brands that one of their products actually exists!
Over the past years, have you changed your brand line-up and main brands?
Our main brands seem to be very cyclical. One year there is a brand who can do no wrong, the next year they are struggling (for us) and another takes over. Retail is very volatile at the moment, so I guess this is to be expected, although it's never easy to understand the reasons behind the success of one brand over another.
As a growing business, we're adding to our brand portfolio on a regular basis, hoping to deliver to the customer the best products from the best brands. We do not often drop brands, but when something is not working for us as it used to, we will occasionally take a short break from them and then revisit when we feel the time is right.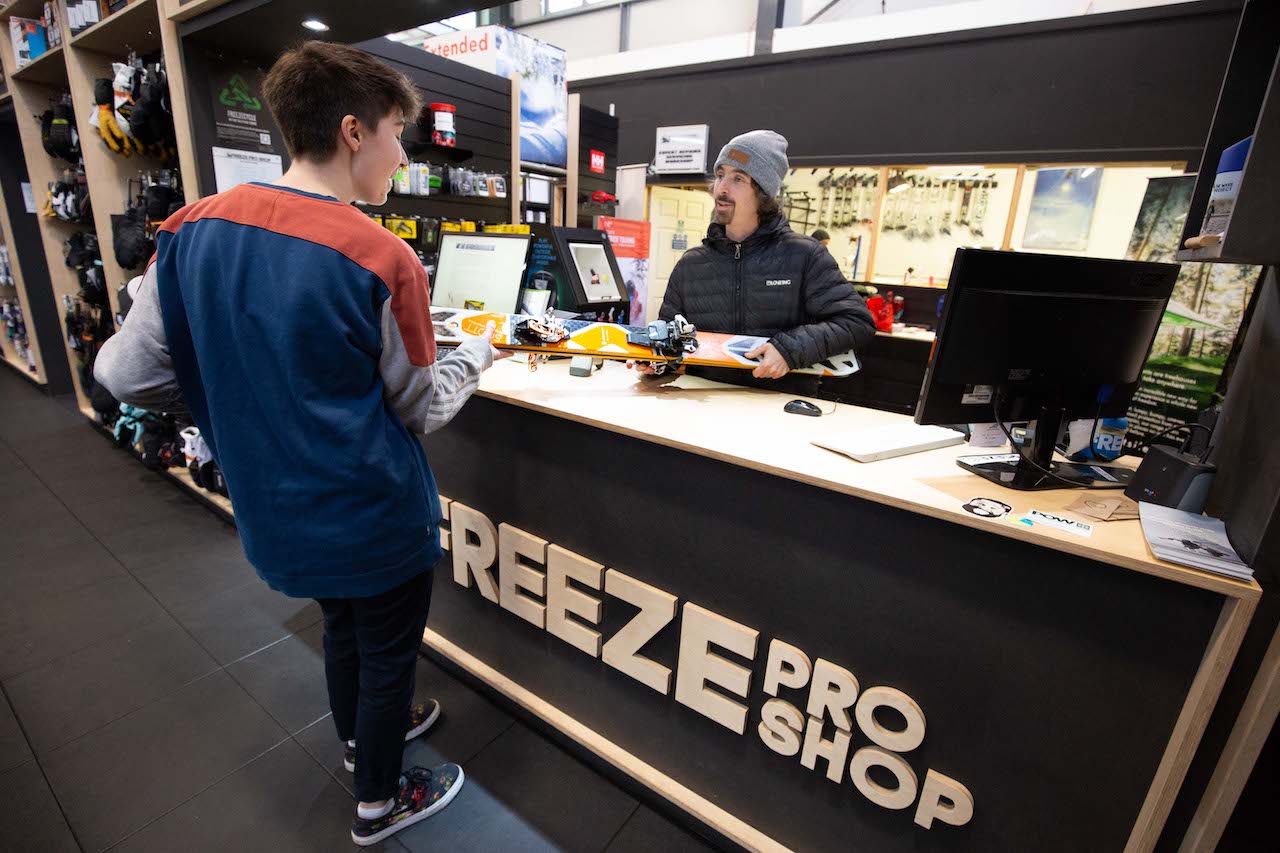 What's your process for finding new brands?
Keep your eyes and ears open! We have discovered some new and very interesting brands in recent years. Industry mags are a big help, but there are other routes to discovering new brands.
Which tradeshows do you attend, how important are they for your decision-making and how much product do you actually get to test before buying?
None! I feel that we are long overdue for some kind of cohesion in the surf market. A tradeshow would be a great thing to pull the UK surf industry together.
Where do you see the future of surf retail?
It will continue to evolve as it has done for the past few years. One huge change will be the advent of the wave gardens. That will suddenly mean a real opportunity for people to demo and try before buying. That is something that is really lacking in the sport, especially in the north of the UK, or in colder climates, or those with inconsistent conditions. Demoing boards, fins and even wetsuits to an extent would be a huge bonus for customers. It's also going to be a key first point of contact between newcomers to the sport and surf retailers – I see big things here.