Outdoor By ISPO's Markus Hefter Explains Theory Behind This Brand New Summer Trade Show
SOURCE sits down with Markus Hefter, Exhibition Group Director OutDoor by ISPO & ISPO Munich to talk about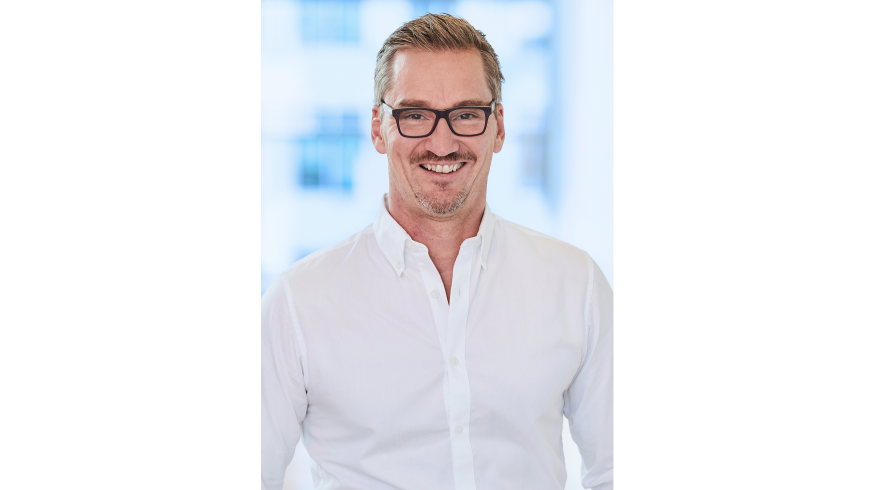 How did the new summer show come about?
The European Outdoor Group (EOG) already started in 2016 to evaluate the future of the outdoor industry. The "Vision 2020" project was based on intensive market research and interviews with stakeholders including industry, retail and – for the first time – consumers as well. After the evaluation phase five international trade fair organizers where chosen to pitch the concept. Finally, Messe München/ISPO won the pitch with a 2/3 majority.
What were the factors that enabled you to persuade EOG to accept your proposal?
In our proposal to the members of the EOG we were focusing on a consumer-centric, retail-focused approach and a year-round platform for the whole industry. OutDoor by ISPO reflects the way consumers think and behave. We offer easy access to the international trade visitors and provide an extensive event and lecture program with trade-relevant contents.
With the analogue and digital services of our existing ISPO network the outdoor industry gets a platform for exchange, knowledge transfer and information – 365 days a year.
What will be the key themes of this first event?
Most important is openness and the inclusion of related segments. We believe that every human being has their own understanding of outdoor: "There's a perfect outdoor for everyone": Classic outdoor activities such as climbing and hiking form the basis. Close segments such as mountain biking, trail running and water sports will also feature. Furthermore, we also be branching out by tapping into other industries outside of the outdoor sector, thus providing visitors with inspiration and valuable knowledge gained from other areas, such as environmental technology or digital retail and technology solutions.
Sustainability is becoming more and more important. From the development and production of materials and products through to their manufacturing, transport and logistics, sustainability is a critical issue at every stage.
We, as organizers take responsibility and have been developing together with the industry a first "Code of Conduct" – a guideline for a more sustainable and socially responsible trade show. This will lead to a general fact-based guideline with specific and practical recommendations for managing emissions, water and waste in the outdoor sector. Based on OutDoor by ISPO and the outdoor industry, it will be extended to the entire ISPO platform.
How will the show be laid out across the trade show halls?
The trade show will take place in nine halls in the eastern part of our venue (A4-A6, B4-B6, C4-C6) as well as in our new outside exhibition area.
All segments and topics are presented in a new hall layout designed to deliver experiences. Wide central aisles facilitate orientation and guarantee inspiration. Thanks to an open design with sufficient space and opportunities for discussions, the entire hall becomes an inspiring communication hub. 19 Focus- and Activation Areas take visitors deeper into highlight topics and serve as show areas for presentations and events.
What platforms will be showcasing upcoming talent and innovations?
There will be many innovative products shown at OutDoor by ISPO.
Especially for the startup scene we are hosting the Basecamp of Inspiration in hall B4. The new startup summit is an expansion of ISPO Brandnew, the world's largest platform for startups in the sporting goods industry. Young enterprises present their brands and products from the outdoor, sports technology and active lifestyle areas to trade visitors in demos designed for a stimulating experience. They also share their visions of the future of the outdoor business in presentations and panels structured around the focus topics sustainability, technology & sports, digitalization & individualization, and health.
Can you tell us about any fringe events, parties or dinners happening?
We will kick-off with our official OutDoor by ISPO party on Tuesday, July 2 at 6 p.m.
The entire community will celebrate the dawn of a new outdoor era. Together with colleagues and friends, we will end the day by sounds from JazzRausch Big Band and a DJ set.
How do you see the show developing over the next few years? Will you be adding any additional sporting categories?
We work closely with the entire industry to adapt the benefits of the trade fair to the needs and objectives of our customers. Digitalization is both a challenge and an opportunity. Through digital channels, we can play our business model – the creation of valuable connections – all year round. However, it is still important to get together, to exchange personal experiences and to have a haptic and physical experience. That's what we're working on: We are determined to make this meeting so interesting and relevant that there is no way around it. In order to be able to skim off long-term growth potential, it is essential to open up to new topics and markets. We are already doing this by integrating new segments into the trade fair. Whether and which additional categories we will include in the coming years will become clear in the dialogue with our stakeholders.