The WSL Fresh Water Pro 2019: The Raconteurs Announced As Headline Act
On September 19- 21, 2019 the WSL Freshwater Pro will take place at the Surf Ranch in Lemoore, California. Over the weekend The Raconteurs headline whilst the best surfers from around the world to compete against each other for the title.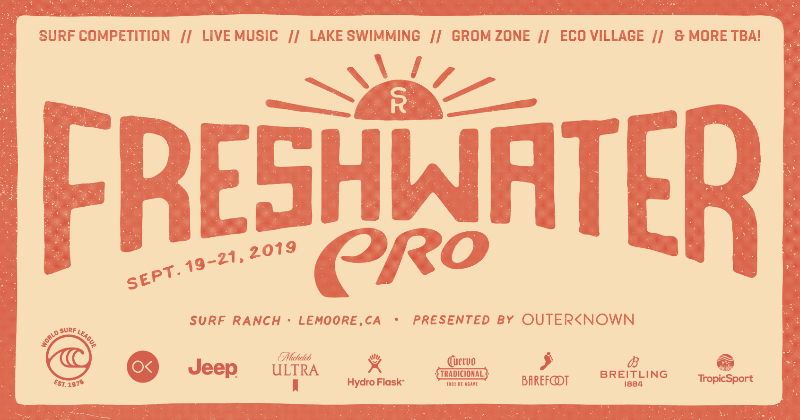 Press Release: The 2019 World Surf League (WSL) Freshwater Pro presented by Outerknown will welcome the world's elite Championship Tour (CT) surfers, the fans, and The Raconteurs to the Surf Ranch in Lemoore, California this September. The CT event starts Thursday, September 19 and runs through Saturday, September 21, 2019. The Raconteurs will be the headlining performer following the Finals on Saturday.
The Freshwater Pro will host an exciting entertainment experience filled with a world-class surf competition and music. Fans can purchase tickets to the Freshwater Pro to attend on Friday, September 20 and Saturday, September 21. VIP tickets are available for exclusive access on both Friday and Saturday. General Admission tickets are available for $55 to attend on Saturday (free for kids under 10 years old).
Tickets for the WSL Freshwater Pro are now on sale at WSLFreshwaterPro.com.
The Raconteurs to Headline Freshwater Pro Concert
he Raconteurs will headline Saturday's music performance. Jack White, Brendan Benson, Jack Lawrence and Patrick Keeler make up the famed band who burst onto the scene in 2006, winning worldwide acclaim, Grammy® nominations, and a chart-topping smash single in "Steady, As She Goes," with their now-classic debut album, BROKEN BOY SOLDIERS. The Raconteurs will release, HELP US STRANGER, the band's third studio LP and first new edition in over a decade on June 21, 2019. As it's always been, The Raconteurs feature Benson and White as dual frontmen/guitarists/lead singers/songwriters and the rhythm section of Keeler on drums and Lawrence on bass.
Freshwater Pro Championship Tour Competition Format
Schedule
Thursday, September 19: Round 1 (closed to the public)
Friday, September 20: Remainder of Round 1 followed by Round 2 (VIP only)
Saturday, September 21: Remainder of Round 2 followed by Final and concert
The Freshwater Pro will be broadcast LIVE on WorldSurfLeague.com and Facebook.com/WSL. Also, check local listings for coverage from the WSL's broadcast partners.
Ticket Packages
General admission tickets are available for Saturday, September 21, for $55 each for adults. VIP passes will grant exclusive access to attend on Friday, September 20, as well as Saturday, September 21. The VIP passes are available for $499. Grom tickets are free to kids under 10 years old. Please note, fans must either purchase a VIP pass or a general admission Saturday pass to access The Raconteurs concert. There are no concert-only tickets available. For current ticket holders (VIP or GA), there is no additional charge to attend the concert.
Grab a group and share a private cabana for a memorable experience. Contact ticketing@worldsurfleague.com to coordinate Cabana packages. For more information and to purchase tickets, visit: wslfreshwaterpro.com.