Vans Shop Riot Is Back For The 11th Consecutive Year
Vans Shop Riot is back for the 11th consecutive year. This year will see them make their way across the UK and Europe giving all the shops a chance to compete in a street contest and take the home the all expenses paid trip to the Vans Shop Riot Finals.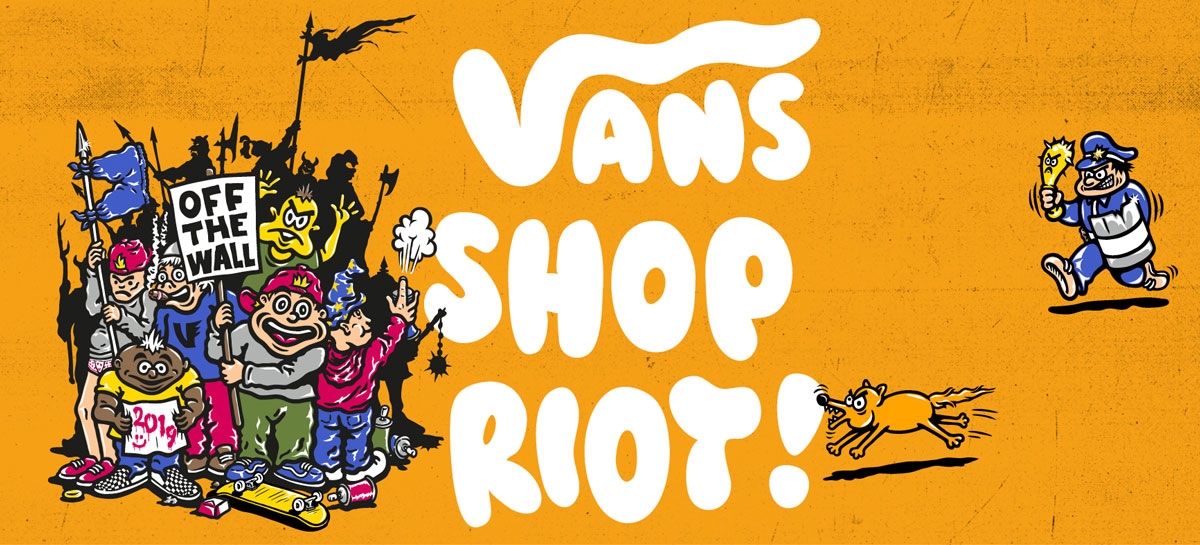 Press Release: After a momentous 10th anniversary last year, Vans Shop Riot is back for its 11th consecutive year. Every year since 2008, the original concept by Vans has been promoting Europe's finest street skaters and offering European skate shops and the wider skateboard community an authentic platform for recognition.
Kicking off in Warsaw on July 6, Vans Shop Riot will make its way across Europe, stopping in many countries including England, France, Germany, Italy, Spain, Israel, Belgium, Holland, Denmark, Poland, Czech Republic, Greece and Portugal.
Vans Shop Riot is a strict street contest, each European stop sees the country's top shops battle it out in one of their best skateparks. The winning team qualifies for an all-expenses paid trip to the European Shop Riot Finals.
For the first time in the history of the of the competition, Vans are opening up the chance to qualify for the finals to European countries that they are unable to visit on the European qualification tour, by hosting an online Best Street video edit competition, further extending Vans' commitment to core skate stores.
For the past couple of years Vans have partnered with a respected artist with deep skate ties on the creative execution, this year Vans have teamed up with Swedish artist, Jacob Ovgren. One of the artists behind Polar Skate Co.' iconic graphics, Jacob's unique cartoon artwork is instantly recognizable within the skate world and an amazing fit for the Vans Shop Riot concept.
Every year the Vans Shop Riot Finals are held in a different country. The 2019 finals are taking place at Amsterdam's Noord Skatepark on October 25 and 26.
#VansShopRiot