Paris Surf And Skate Film Festival, September 26-29
Over September 26-29, 2019, The Paris Surf And Skateboard Film Festival is back for its 4th year. This year comprises of 14 independent and unreleased films, all of whom are competing for 4 prizes. The festival also offers other entertainment, exhibitions and traders.
Press Release-
Paris Surf & Skateboard Film Festival 2019 > Sept 26-29 . L'entrepôt / 75014
FILM D'OUVERTURE
de Rick Charnoski & Coan « Buddy » Nichols
Avant-première française
En présence de Tony Alva !
SÉLECTION OFFICIELLE
Au programme :
Compétition internationale de 14 films indépendants et inédits inspirés par le surf et le skateboard
7 avant-premières françaises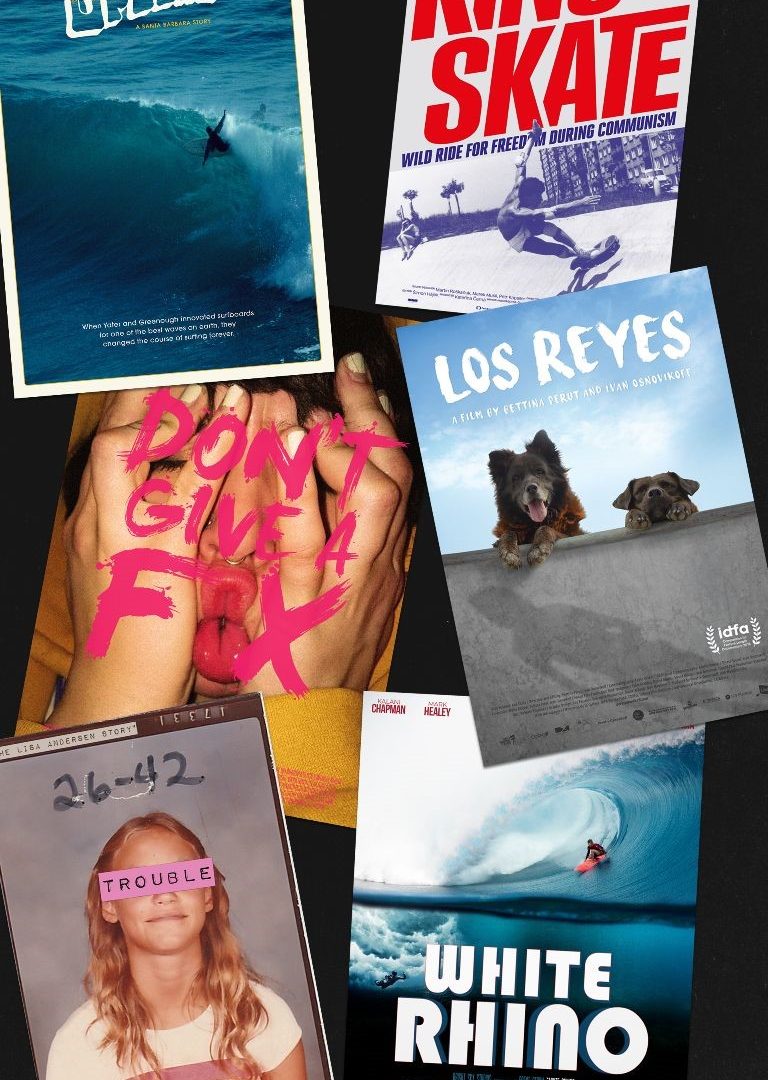 3  documentaires skateboard
King Skate
de Šimon Šafránek
Los Reyes
de Bettina Perut & Ivan Osnovikoff
Don't Give a Fox
de Kaspar Astrup Schröder
3 documentaires surf 
Trouble: The Lisa Andersen Story
de Chas Smith
White Rhino
de Brent Storm
Spoons: A Santa Barbara Story
de Wyatt Daily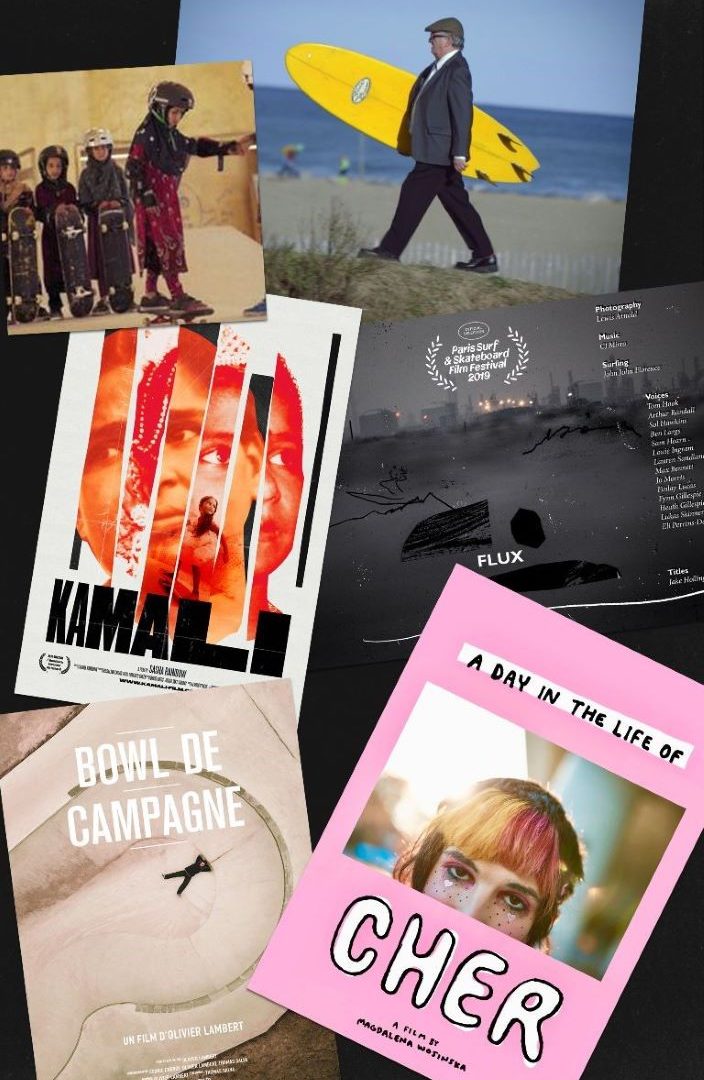 2 Programmes de courts métrages inédits
Moustic en Surf 
de Etienne Labraoue
A Day in the Life of Cher
de Magdalena Wosinska
Tan
de Alena Ehrenbold
Learning to Skateboard in a Warzone (If You're a Girl)
de Carol Dysinger
Kamali
de Sasha Rainbow
Flux
de Lewis Arnorld
Bowl de campagne
de Olivier Lambert
How to Learn How to Surf 
de Tom Sachs
JURY & REMISE DES PRIX
Le jury 2019 présidé par Tony Alva et composé de Justine Mauvin, Elisabeth Gomis, Pedro Winter, Jonathan Paskowitz et David Luraschi remettra quatre prix :
– Prix du meilleur documentaire
surf & skateboard
– Prix du meilleur court métrage
surf & skateboard
La remise des prix aura lieu dimanche 29 septembre à 19h30 et sera suivie de la projection du film Skate Kitchen de Crystal Moselle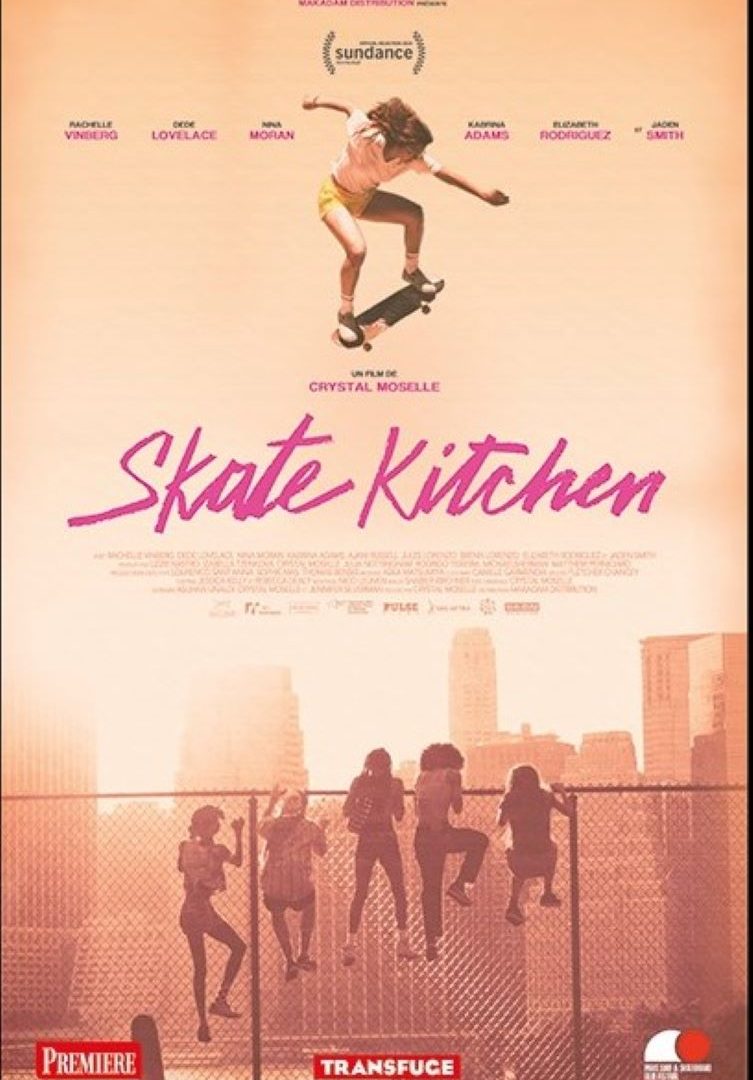 LE OFF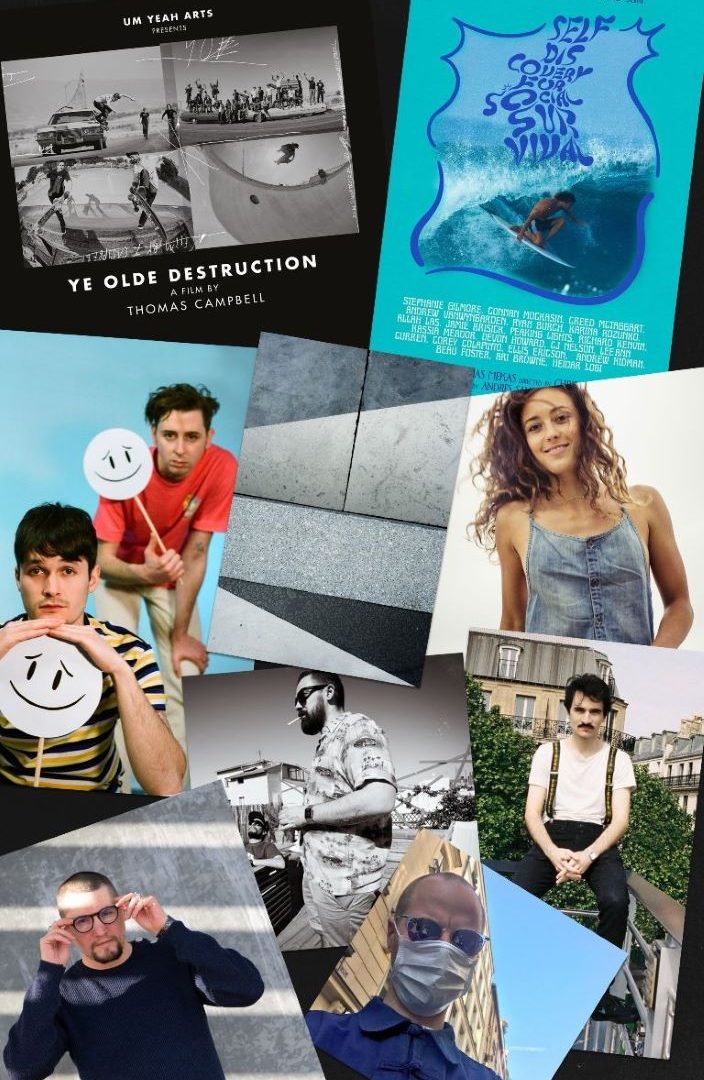 Tout au long du festival, le OFF du PSSFF offre en libre accès :
Des projections de vidéos surf et skateboard inédites (YOD de Thomas Campbell, Self Discovery for Social Survival A Voyage into Sight Sound and Surf de Chris Gentile…)
2 talks
"Surf, entre Jeux olympiques et
démocratisation, quelle évolution et quels enjeux ?" avec Waves in City et Surf&Disrupt
+
"Skateboard, image et engagement"
avec Dysturb
4 expositions photos
Atiba Jefferson
Kevin Metallier
Thomas Busuttil
Dysturb
10 Concerts & DJ sets 
Justine Mauvin
The Rabblers
The Drama Kings
Fantomes
Ugly Mac Beer
Borussia
Hotel Radio Paris
Nicolas Malinowsky
1 espace librairie
Le Grand Jeu
+ + +
Pop ups
Vans, Santa Cruz, Uwl, Boom-art et PSSFF19
MERCI À NOS PARTENAIRES :
Vans, Santa Cruz, Nixon, Hurley, Pelago, Leus, Mizu, Uwl, Boom art, Waiting for the Sun, Jo&Joe, DPY, Centre Tchèque, à propos, Surf Session, Surfer's Journal, Nova, Konbini, Hotel Radio Paris, Lagunitas, Sailor Jerry, Topa, Lemonaid, Bos.
L'entrepôt
7 rue Francis de Pressensé,
75014 Paris
Métro 13, Pernety
Bus 62, Plaisance – Hôpital Saint- Joseph
Bus 91, Place de Catalogne