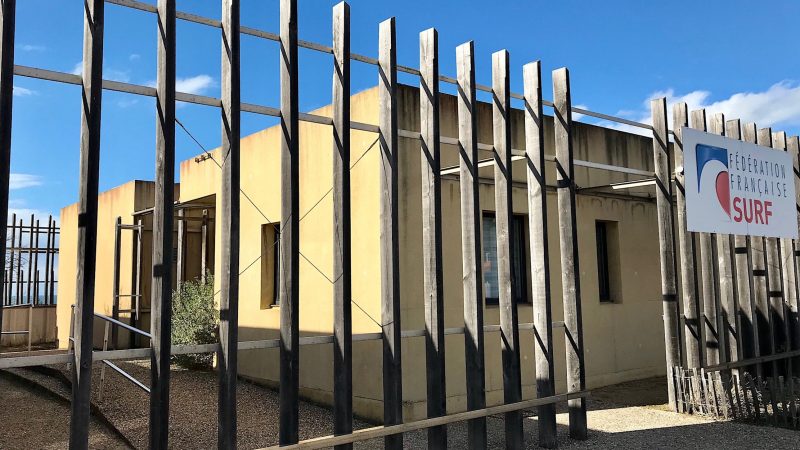 France's Lockdown Exit Strategy for Surfing
As France's (gradual) Lockdown Exit is set for 11th May, the French Surfing Federation is planning a long-awaited return to the water for French surfers. Social distancing, barrier gestures, professional athletes: France's surfing body gives a few leads on the upcoming protocols. By David Bianic.
Since March 17, the official start of the lockdown in France, Jean-Luc Arassus – President of the French Surfing Federation – has called his fellow French surfers (a number of times) to abide by the emergency rules and respect surfing's ban. But as President Macron is aiming to proceed to a lockdown exit on 11th May, now is the time to plan the "after". During a one hour live chat on social media, he shared the leads the Federation is working on to let surfers re-enter the waves.
Here are a few clues on France's post-lockdown strategy:
Surf And Go!
From May 11, and for an unknown period of time, the beach has to remain a pass-through zone and will no longer be a sedentary area. Surfers will step on the sand only to get from the beachfront to the surf breaks. No hanging or chilling on the beach. The idea is to consider the ocean a sporting stage, like a tennis court.
Social distancing will still be a thing: no time spent checking the conditions or chatting with friends, not on the beach nor in the parking lot or on you way home.
Zoning
Among the leads brought up by Jean-Luc Arassus, surfing could well be limited to your home spot, or the nearest surf break. You don't get to take your car for a long drive, nor your bike, to surf.
Pros
Elite athletes, whether they are amateurs or professionals, will able to train again by May 11. The French Federation is currently consulting its staff physician to establish a protocol for elite surfers.
Surf Clubs
As far as lessons and training sessions in groups, it's still a grey area. The Federation is expecting guidelines from the government on the matter. But the Federation is designing a new communication platform for good practices in COVID times, as well as a new setup to host club members and pupils. To support surf clubs, the Federation also came up with a few initiatives such as discounted membership fee and online legal counselling.
Contests
The federal sanctioned events were to debut by mid-April, but after several cancellations and postponements, the Federation is aiming for a proper start to the competitive season by mid-July. They wish to maintain the French Nationals in October.